From cryptocurrency to personal finance and fintech apps, technology is advancing so quickly in every area of the financial sector. Even wallets could go the way of the dinosaur soon.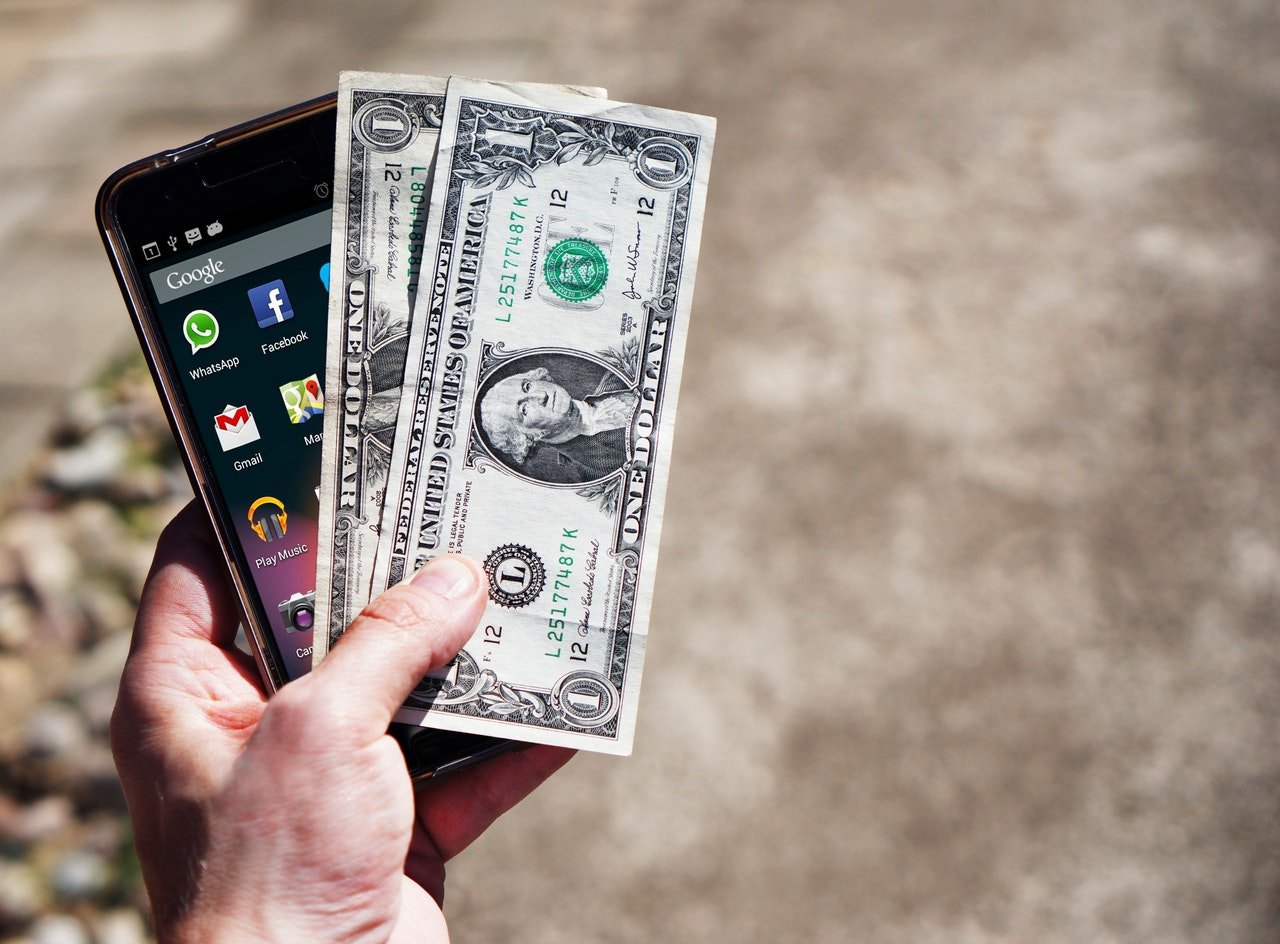 Let's look at a few examples of how technology is changing the financial landscape:
The Mobile Wallet
Imagine that you are in a grocery store and have picked out all the items you need. At the checkout stand, you realize that you don't have your wallet or that you left your credit card on your desk when you were ordering something online. You don't have any cash. How are you going to pay?
The modern wallet can be kept on your phone. With apps like Apple Pay and Google Wallet, you can safely and securely store your credit card information on your phone, using near-field communication to transmit a "token" to the cashier and pay for your purchase.
This works because the phone does not actually contain your credit card information. When you use the app, the information is not directly sent to the vendor. Instead, the necessary information is sent to your card lender. The lender verifies that the information in the app is attached to a valid credit card and then sends back a "token." The key to keep this a secure transaction is that the token is unique to your phone. If, for example, you also add your card to your spouse's phone, the token will be different. The token itself is a 16-digit number that shares the last four digits with your credit card. That's the only part of your credit card actually saved on the phone. The rest is saved with your lender.
The rest of the numbers are randomly generated, making decrypting it extremely hard. If a hacker was able to intercept and decrypt the signal, it would still be useless without having the physical phone. This can help dramatically cut down on identity fraud, especially where credit cards are concerned. The CVV code, a 3-to-4-digit code normally on the back of a card, is dynamically generated for every transaction and sent to the credit card network in order to identify your device. Unlike a major breach at a vendor where credit card information is stolen, a breach of token numbers, or intercepting the NFC transmission, gets the hacker no usable information.
This is not the only secure way to complete a transaction, of course. Although headlines seem to focus on the rise and fall of value, cryptocurrency and the blockchain are making strides in how transactions are made.
Crypto and Blockchain
While Bitcoin seems to be the most well-known cryptocurrency, there are a few other major options, such as Bitcoin Cash and Etherium. Bitcoin and altcoins are all decentralized, with no cash and no banks involved other than being able to convert into other currencies.
In some major cities, there are even crypto ATMs. You can exchange money for cryptocurrency, which you can then use at any retailer that accepts it. With your virtual coin wallet, you can, for example, buy Microsoft products, plan a trip with Expedia, or buy furniture at Overstock.
It's great for travel, as well, as there are many countries around the world that are accepting Bitcoin as an acceptable method of payment. While Thailand banned Bitcoin in 2013, it recently announced two laws meant to regulate Bitcoins, giving travelers another Bitcoin-friendly option.
Blockchain is the backbone of cryptocurrency. The financial sector is beginning to use blockchains to record transactions, which gives transparent accountability to all parties involved.
As Accounting Today puts it, using a blockchain "presents the possibility of a new type of accounting ledger — one that can be continuously updated and verified without the threat of being altered or corrupted." Performing a financial audit is a snap as all transactions are accounted for and are virtually impossible to obfuscate.
Internet Storefronts
Banks are heading towards an online horizon. Some banks don't have a physical storefront, existing solely on the internet.
This provides convenience for customers as they can bank online whenever they want. Does the customer need to apply for a mortgage at 2 a.m. after finally deciding they want to go ahead with the purchase of a house? No problem. Unlike going into a physical bank and having to wait for one of the few people who can help, customers have the entire bank's lenders at their disposal.
Mobile check processing means a paycheck can be deposited at an employee's desk, without ever having to visit an ATM. Mobile banking itself has changed banking in the past few years, allowing customers to check their balance and transfer money from their couch. They can pay a friend back for lunch while still at the restaurant table, all without a card or cash.
Along with these comes better, faster customer service. It's possible to connect with a banker via chat, where customers can ask any questions they would in person. While there might be security fears about giving a loan officer information online, banks use encryption to keep data safe. The only difference is typing out the information instead of verbally telling the loan officer the relevant info.
Fintech is changing the financial sector rapidly thanks to the internet, cryptocurrency, blockchains, and online storefronts. Customers have convenience literally at their fingertips, and the traditional wallet is starting to disappear.