iPhone gets stuck at Apple logo or endless reboot? Annoying ads keep popping up when you are enjoying games or other apps on your iPad? iOS device becomes slower and slower after a period of time? iPhone was locked because you forgot its open passcode? …Maybe we won't come across all of these problems. But only one is enough to drive us crazy.
However, we still can find a reputable program to help solve all of these problems that our iOS device might face. Tenorshare iPhone Care Pro is an outstanding example.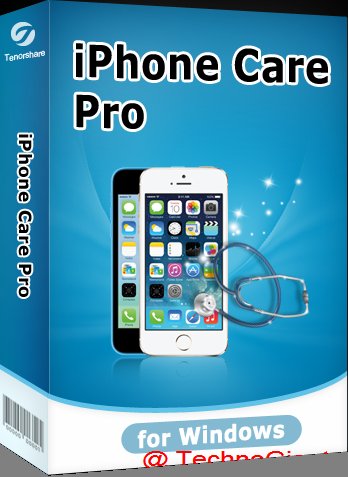 iPhone Care Pro is PC-based software to take care of our iPhone, iPad and iPod. No matter whether our iOS device is locked, stuck, or becomes sluggish, this tool can tackle it easily. It can be worked on all iPhone, iPad and iPod running all iOS like iOS 8.1/8/7.1, etc. In a word, this iPhone Care Pro is so powerful that is completely beyond our imagination. With it, we have a mighty body guard for our iOS device.
Key Features of Tenorshare iPhone Care Pro
Integrate 6 functions into one: speedup & clean, files manager, backup & restore, remove ads for apps, fix iOS stuck, and password unlocker.
Support all iOS devices, including iPhone 6/6 Plus, iPhone 5s/5c/5, iPhone 4s, iPhone 3GS; iPad Air 2, iPad Air, iPad mini 3/2, iPad mini, iPad 4; iPod touch 5G/4G/3G, iPod nano, iPod classic, iPod shuffle, etc.
Compatible with iOS 8.1/8/7.1/7/6 and so on.
No need to jailbreak.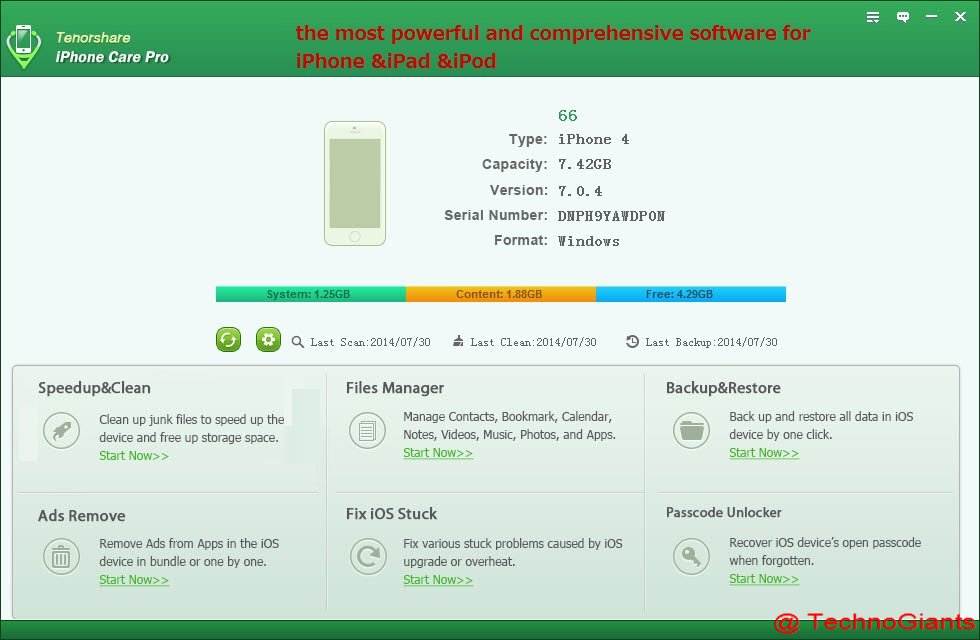 Details on What iPhone Care Pro Can Do
No. 1 Function: Clean &Speedup iPhone, iPad and iPod
This function aims to remove unnecessary files and free up more space for iPhone, iPad and iPod so that they can perform excellently.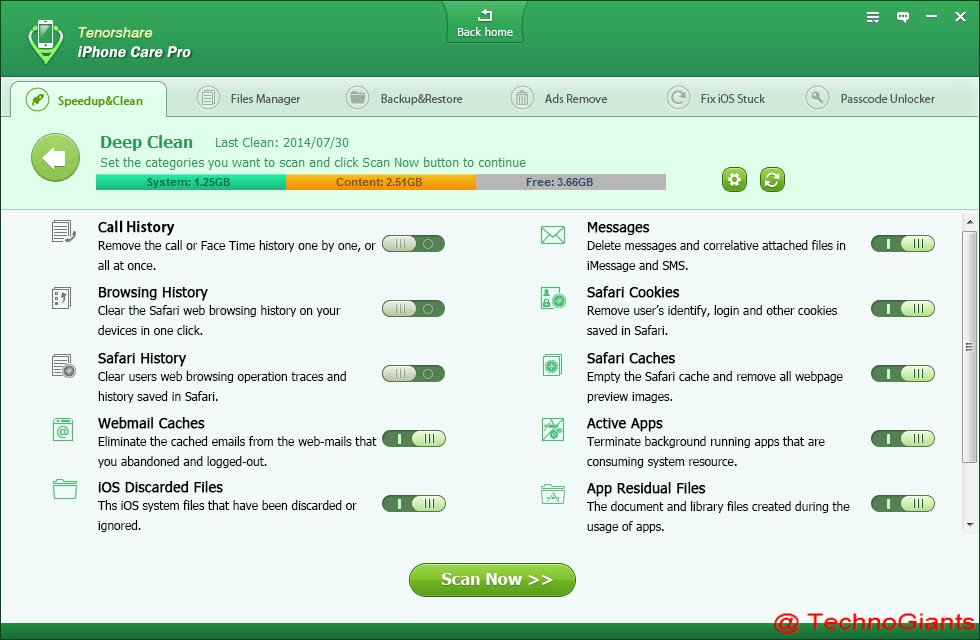 No.2 Function: Files Manager
With this feature, we can easily manage 8 types of files (contacts, notes, calendar, app, music, video, bookmark, and photo) on our iPhone, iPad and iPod. Besides, we are allowed to add & delete files, detect & remove & merge duplicated items, and export files and apps to the computer.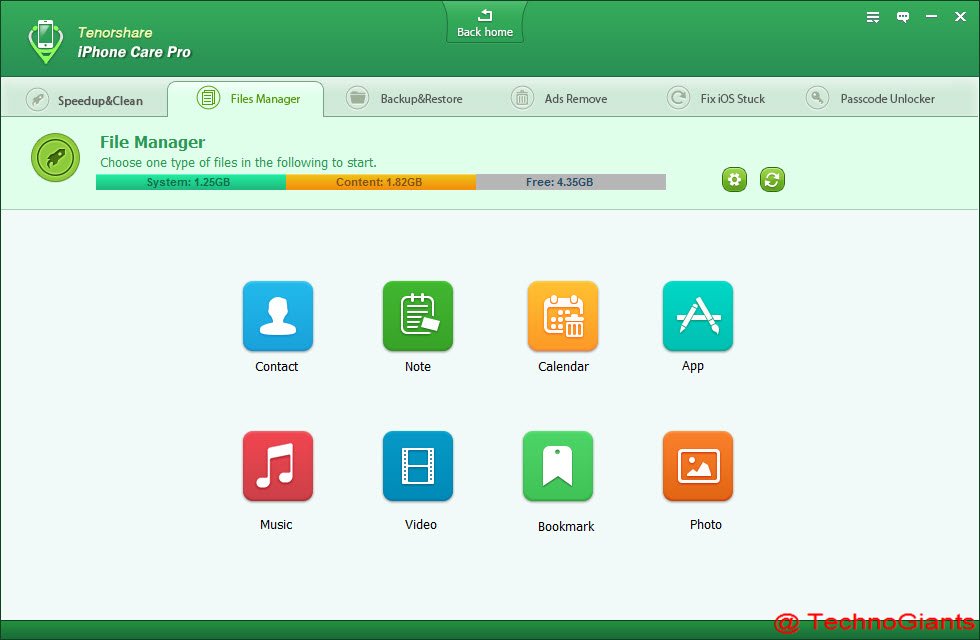 No.3 Function: Backup & Restore
This feature is the same with iTunes. We can use this iPhone Care Pro to backup and restore our iPhone, iPad and iPod when they can't be recognized by iTunes.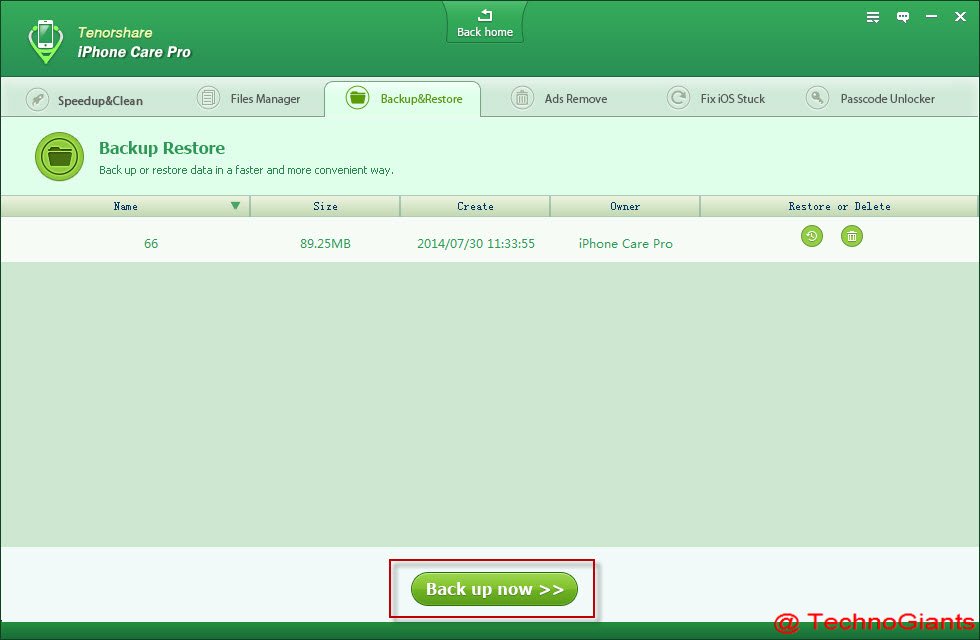 No.4 Function: Remove in-App Ads on iDevice
If annoying ads keep popping up when we are enjoying a game or other apps on iOS device, we can use the feature of this tool to block the ads (floating ads, pop-up ads, flash ads, full screen ads, blinking banner ads, etc.)
No.5 Function: Fix Stuck iOS
This program can also solve the commonest problem on iPhone, iPad and iPod – iOS Stuck. With it, iOS device stuck in Apple logo, endless reboots, recovery mode or DFU mode is no longer troublesome.
No.6 Function: Unlock iPhone Open Passcode
If we forgot the passcode to open our iPhone, this program can help to find the password as well.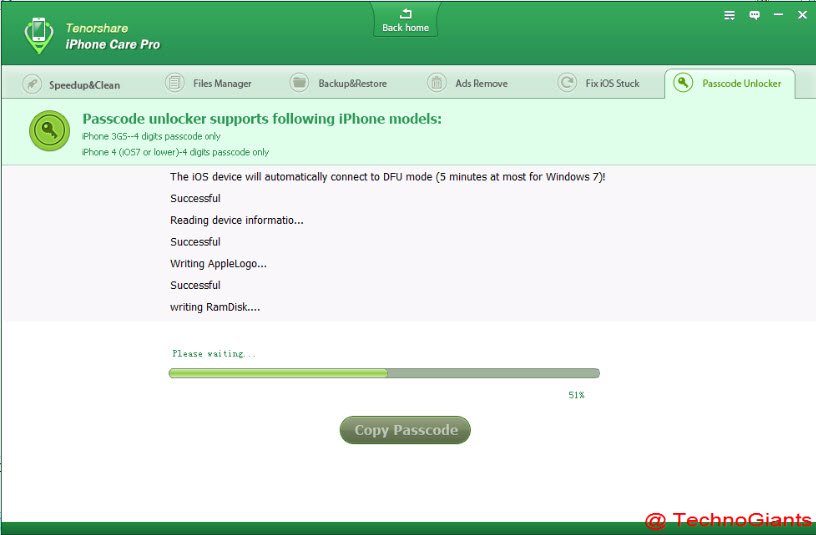 Although this iPhone Care Pro has very comprehensive and powerful functions, we can still perform it without any difficulty with its clear and understandable interface. Try it right now.