The ongoing battle continues between iPhone users and Android users. It seems like everyone has an iPhone these days, but little did you know that statistics show that the Android operating system actually powers more phones than the iPhone's operating system (iOS). And many of these Android users are very happy with their phones.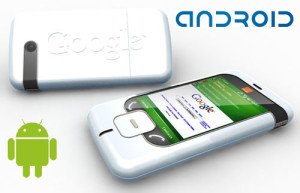 With the rumored upcoming release of the iPhone5C in September, you may be wondering if you should risk upgrading to the new version of the iPhone or if you should switch to a new operating system altogether. Each operating system has its pros and cons. And it really just depends on what you are looking for in a phone. Do you want the stability and structure of an iPhone or do you want the flexibility and fluidity of an Android phone? To help you with future phone choices – I've compiled a list of the benefits of the Android OS:
Multiple style choices
There are hundreds of different types of Android phones. The Android operating system is produced by Google, but the system is modified and installed into hundreds of different types of phones by multiple companies (HTC, LG, Motorola, Samsung and many others). Every user can choose the exact style of phone they like the best. The iOS is produced specifically for the few versions of the iPhone.
You can get a really cheap phone or a really expensive one with all of the gadgets you want. You can get a phone with a large screen or one with an even larger screen, which makes for easier viewing, but might make it difficult to stick your phone in your pocket. You can choose a phone with a fancy camera or one with an extreme battery life. The choice is up to you.
As a type of open source software development, Google develops the Android operating system and then makes the code public for manufacturers and consumers to use. Since the software has to be developed to fit hundreds of phones, sometimes the software doesn't function as well in some phones as it does in others. This huge variety of phones leads to a lot freedom, but also a lot of complexity in adaptation. Research Android phones before you buy one to avoid getting a faulty version that struggles with overheating or freezing up.
Multiple buttons
Many Android users struggle with the idea of only having one button on their phone. They adore the simple use of four buttons (home, back, menu and search), displayed on the bottom of Android phones, that provide easy mobility throughout the phone. These four buttons may be physical buttons or just icons on the bottom of your phone screen that react to touch.
Low cost
Android phones and Android apps, on average, are much cheaper than iPhones and iPhone apps. The variety of phone and service choices available to Android users makes for a lot of flexibility in cost. You can fit the cost of your phone and your plan to your budget.
Software flexibility
Android users love the flexibility of Android software. The open source software makes it easy for independent developers, manufacturers and savvy consumers to add content and fix bugs. Downloading apps and installing other features are much easier for savvy Android OS users. The Android also can show up in file format on your computer.
App compatibility
The software flexibility allows for a lot of third party app development. It makes it easy to add apps to Android phones through Google Play, Amazon Appstore or by downloading APK's from third party sites. Apple has more guidelines and rules for the creating, selling and trading of apps. The freedom of trading app code allows third parties to improve the fluidity of your phone's entire OS. Apps work together better on Androids simply because the open source software makes it easier to connect multiple apps. Most of the Android apps are free.
Unfortunately, since most of the apps are free, it takes a while for developers to develop the latest and greatest apps for Android phones. Companies don't make a lot of profit from Android phone apps and they choose to develop for iPhones first. Since there are so many types of Android phones, supplied by so many different companies, the modification of each new app can take a while.
Responsive Design
Since Google has developed the Android OS, the phones have all sorts of special Google features and are built with responsive design. The phone's apps can interact on a higher level than iPhone apps by using the Intents feature. The Google Now feature tracks the user's interaction with the phone and Google. By tracking your interactions with your phone, Google Now will help you plan out your day and send you reminders, without even asking you. The phone's notification system can be adapted to your preferences along with a lot of other features on your phone.
Take a minute to do your research before you decide on what phone to choose.
About Author: Cami Wilson is an editor and blogger for PMI, where she writes about new developments in online marketing and real estate investing. She loves to travel and spend time with friends and family.