Today, TechnoGiants is pleased to announce its 9th giveaway courtesy of WebHostingBuzz, with a chance for 4 our valuable readers to win 1 Years free hosting packages so give your comment, submit your entries and participate in giveaway.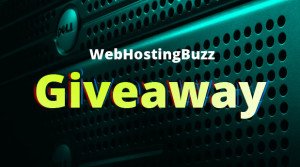 WebHostingBuzz was born from a passion for web hosting, and constantly strive to provide high quality solutions catering to all budgets. Backed up by their award winning 24×7 support, their hosting is fast, friendly and reliable.
WebHostingBuzz offers a wide range of web hosting services from their European datacentre including web hosting, reseller hosting, Virtual Private Server hosting and dedicated servers. Priding themselves with award winning in-house customer support 24/7, WebHostingBuzz offer packages catered to everyone's budget.
The bullet points of WebHostingBuzz services are:
24x7x365 Award winning support
100% Uptime Guarantee
Fast, powerful & reliable
45-day moneyback guarantee
Features of WebHostingBuzz are given below:
Faster web hosting
Everything we do is fast. From the fastest web servers, to the fastest support to getting you online even quicker, we're all about speed. Think Speedy Gonzales but in 2012. We setup your web hosting within minutes of you signing up.
WordPress & application ready
Need to use WordPress? Or perhaps Joomla! is more your forte? Whatever application you need to install, we've got a 1-Click installer for it. You can setup a full WordPress blog in well under 60 seconds using our Softaculous + cPanel installer. Trust us, we've tried it.
Reliable web hosting
We hate downtime. And so should you. Everything we do is tailored around delivering our customers reliable web hosting. We maintain private suites in Tier III and Tier IV data centers and we monitor our government grade Dell, HP and Supermicro web servers around the clock to make sure they're online and powering your website.
We're easy to use
Our cPanel control panel gives full control of your website and hosting at your fingertips. From creating a new email account, changing a FTP password or password protecting a directory, nothing could be easier.
Our support doesn't sleep
Other web hosts take holidays. We don't. Our Customer Service and System Admin teams work 24x7x365 without respite. When you need help, we're here for you through our Live Support system, our friendly helpdesk or if you prefer to speak to us, via the phone.
Unlimited disk space and bandwidth
Know no limits! We don't meter or limit your disk space or bandwidth usage with some of our shared web hosting plans. How can we offer this? The sheer size of our server farm and number of servers we have mean we can share disk space and bandwidth resources out among our clients without the worry of running out. Huge hard drives and our 10Gigabit internet back bone mean that disk space and bandwidth are no longer the limiting factors on shared hosting.
Satisfaction guaranteed
Happy customers are our bread and butter. We go above and beyond what our competitors offer to deliver you a happier, more pleasurable web hosting experience. In the very unlikely event that you are not satisfied with our hosting services, we offer a full 45 day money back guarantee.
I would like to say my big THANKS to ANNA from WebHostingBuzz Company, who provided me an opportunity to Giveaway 4 x 1 Year Hosting Packages of the Premier and Light. That's right! 4 lucky readers are really going to Win big!
Giveaway Details
Giveaway Product: 3 x Buzz Light hosting packages, 1 x Buzz Premier hosting package
No.of Winners: 4
Last Date: August 28th, 2013 12:00 PM IST
Limitation: Giveaway is open Worldwide.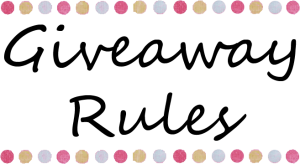 Giveaway Rules
You can win 4 x 1 Year Free Hosting Packages of WebHostingBuzz by entering the giveaway and you need to follow the below rules to participate in this giveaway.
Rule #1: Subscribe to our mailing list [Subscription box given below under the post]. (Mandatory)
( remember to click the activation link inside your email or the subscription will not be valid)
Rule #2: Put your comment in a proper manner, don't spam please. (Mandatory)
( remember to put your comment is essential otherwise your entry will not be valid)
Rule #3: Use the PunchTab Widget to complete the entries. (Mandatory)
[Widget Removed]
Though they are giving away their special package to our winners but they have also some other plans for regular users. You can check them at here.
Keep sharing and increase your chance to win them. Best of luck. Thank you and Cheers for the Giveaway.