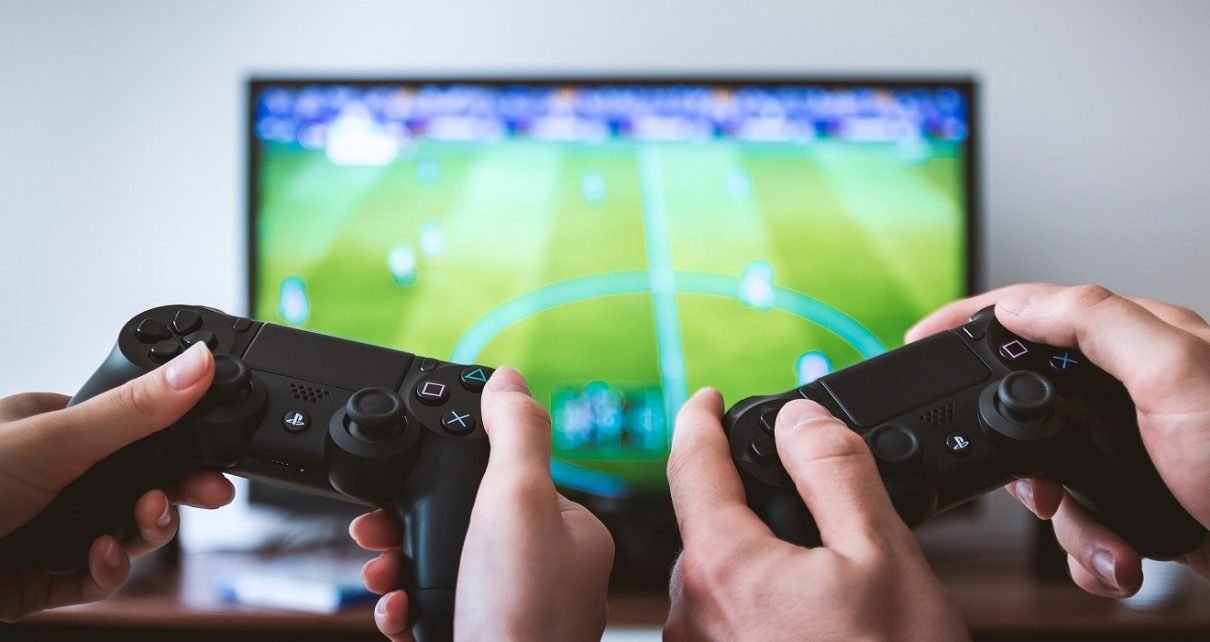 10 Strategy Games Online That Are A Complete Dose Of Excitement And Fun
In the ideal world (that's obviously just a fantasy inside my head), I like to imagine myself as a warrior queen who comes up with crackerjack strategies to save her people from the alien invaders.
She is a knight in the shining armor and a brilliant policymaker that has turned her land into a utopia, no less than a paradise.
A big sigh lets its way out as I lay my eyes on the big pile of laundry that needs to be folded and the bills that lay on the entrance console waiting to be paid. And yeah, there are no eggs and milk in the fridge!
Welcome back to reality.
From my overly imaginative mind, you can probably tell how much I am into strategy games (lets me be the queen in fantasy, at least!). I love the excitement, fun, and the feeling of living on the edge. It helps me forget the real-world worries for the time being.
Not only I love challenging myself, but I also get deeply immersed in formulating plans and making crucial decisions in these games. It is tough for me to put the phone down once I get involved in a tremendous strategy-based game.
Why Playing Strategy Games Can Be Good For You?
Strategy-based games are great at stimulating the mind, increase alertness, and help boost the productivity of the player.
In a 2013 study published in the PLOS ONE journal, it was concluded that strategy games improve cognitive flexibility, which is the ability to think about different things at the same time. Also, multiplayer strategy games can teach you teamwork skills.
If you are looking for some fantastic strategy games that are highly rated and absolutely fun to play, you have landed on the right page. Here is my recommended list of strategy games that you can play online and have hours and hours of thrilling fun.
1. Age Of Empires ll: HD Edition
Available on the gaming platform Steam, Age of Empires ll is a classic strategy game that you can play online. The player can choose from a variety of civilizations and play the game by challenging other players to establish your dominance over the fictional age.
The amazing concept and intriguing challenges of this game, along with the graphics, will surely get you hooked.
2. Factory Rush
Unlimited Gamez Mo is another gaming platform that has a plethora of fabulously developed strategy games for their subscribers to have endless fun. One such fascinating game in their library is the Factory Rush.
If you are intrigued by how the production in factories actually works, then playing Factory Rush will satiate your curiosity to a great extent. You need to match the various components of a factory production line. Interesting, isn't it? The game will also proceed by increasing your value as you go on to advance the ranks in the factory production line.
3. Humans vs. Undead
Unleash your heroic skills in the battle game of Humans vs. Undead, available on Crazy Games.
You can advance in the 3d simulation game of Humans vs. Undead by completing missions and strategically controlling your army. The character designs, various camera angles, and uninhibited formations are a few features of this game that are quite gripping.  
4. Total Domination
Set up in the fictional, post-nuclear war world, Total Domination by the Plarium gives you a visionary battlefield where you have to fight for dominance of your sector over the rest of the remnants.  You must gather resources, build an army, and protect your sector by coming up with some ingenious plans.
Total domination's graphics are mind-blowing, and the game gives the player so many challenges that there is no way a gamer would keep himself away from this game after playing it once.
5. Age Of War
Another immensely popular war game, Age of War, is a captivating strategy game available on Android. You will have to make careful moves to attack the enemy's base as you have to defend yours, too, simultaneously.
You gain power as you evolve in the Age of War, so I would suggest you to upgrade your units and build turrets so that you can protect the people from sudden invasions.
6. Master Chess Multiplayer
Not all strategy games need to be set in the battlegrounds. Master Chess by Agame replicates the classic game of chess. Everyone who has played chess before can tell how difficult it is to win the game as you need to be fully conscious and plan the move strategically.
The game, which you can now play online, can be played with the computer or your friends. Do keep in mind that the game has limited time, so you need to act fast.
The limited-time element of this game is excellent as it teaches prompt decision making to the player.
7. Tribal Wars
This one has to be my favorite. Background set in the medieval ages, Tribal  Wars by Innogames lets the player become the Tribal chief. To establish power over other tribes and villages, you, as a chief, must create an army for which he can recruit.
If you are good at brainstorming a war strategy, you can create a great tribe of yours and will be able to conquer other villages as well. The game is exhilarating and has compelling graphics to make the game interface look more appealing.
8. Waterworks
A card-based strategy game brought to us by the Armour Games, Waterworks, is a game that puts your creativity and imagination to good use.
The water supply of a medieval town is put under your control, and you have to bear the responsibility of equal distribution of water to everyone. It would be best if you had an excellent decision-making power to decide about new technologies, supply gathering quickly, and building a pipe network.
9. Castle Wars
Anyone who wishes to live in a castle? You can build one from the online game Castle Wars, available on the Learn4good platform.
Making your own castle (a 100 story one) is one of the most fascinating things one can do. And then you have to defend it as well by trying to get your hold strong. Extremely exciting and will keep the guests entertained for long.
Begin from the beginner level and proceed to play and win even at the expert level one day.
10. Drawfender
As seen on the Shockwave website, Drawfenders is a pretty exciting game where strong strategy building is needed. Players have rated it an average of 3.92, which is a pretty decent rating.
In Shockwaves' Drawfender, you have to protect a world-famous philanthropist from getting killed by the enemy or yourself. As you progress in the game, the difficulty level increases, making it harder for you to carry out the mission of protecting the philanthropist. 
Summing Up
A perfect blend of fun and challenges, the games mentioned above will put your managing skills and multitasking to use. They are genuinely stress-relieving and provide the best form of entertainment in free time.
As stated earlier, the benefits of playing strategy games are backed by several pieces of research. Therefore you can also consider playing any of these incredible strategy games to achieve a boost in productivity or get some mental exercise.