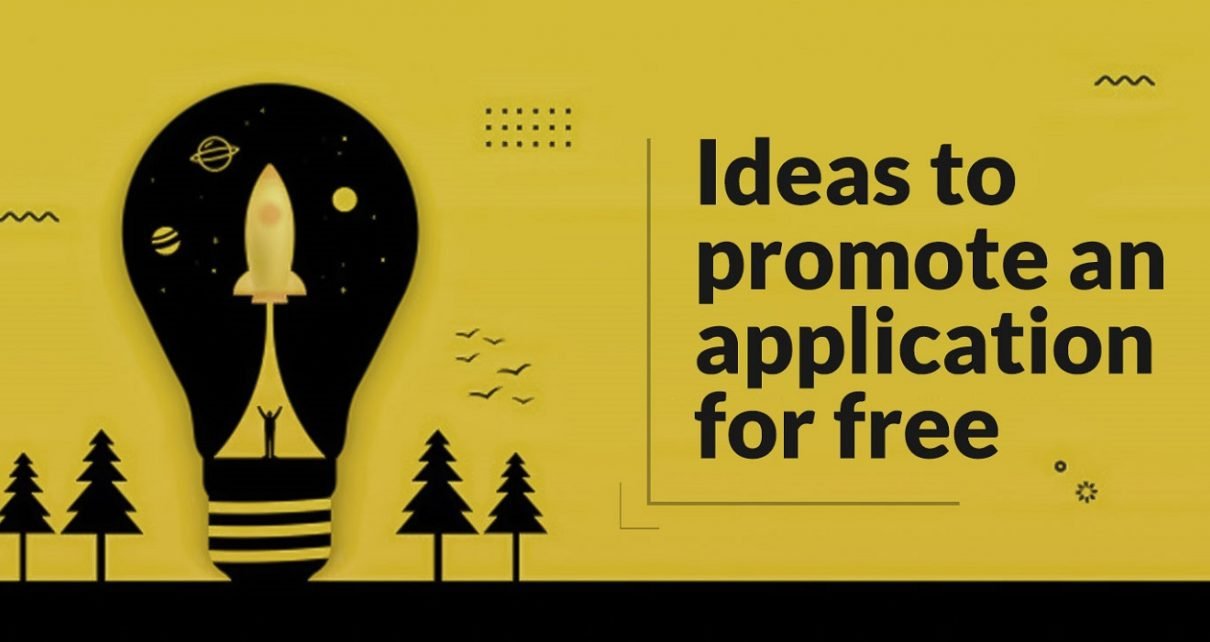 15 Ideas to Promote your Mobile Application for Free
Once a mobile application is developed, the next big step that is critical for every company is its promotion. The promotion of an app includes as much effort as it takes in the development process. As a marketer, you need to promote your application to get the desired business value and potential customers. Moreover, you can earn huge profits from it as well. To increase the number of downloads, promotional activities play a vital role in your business.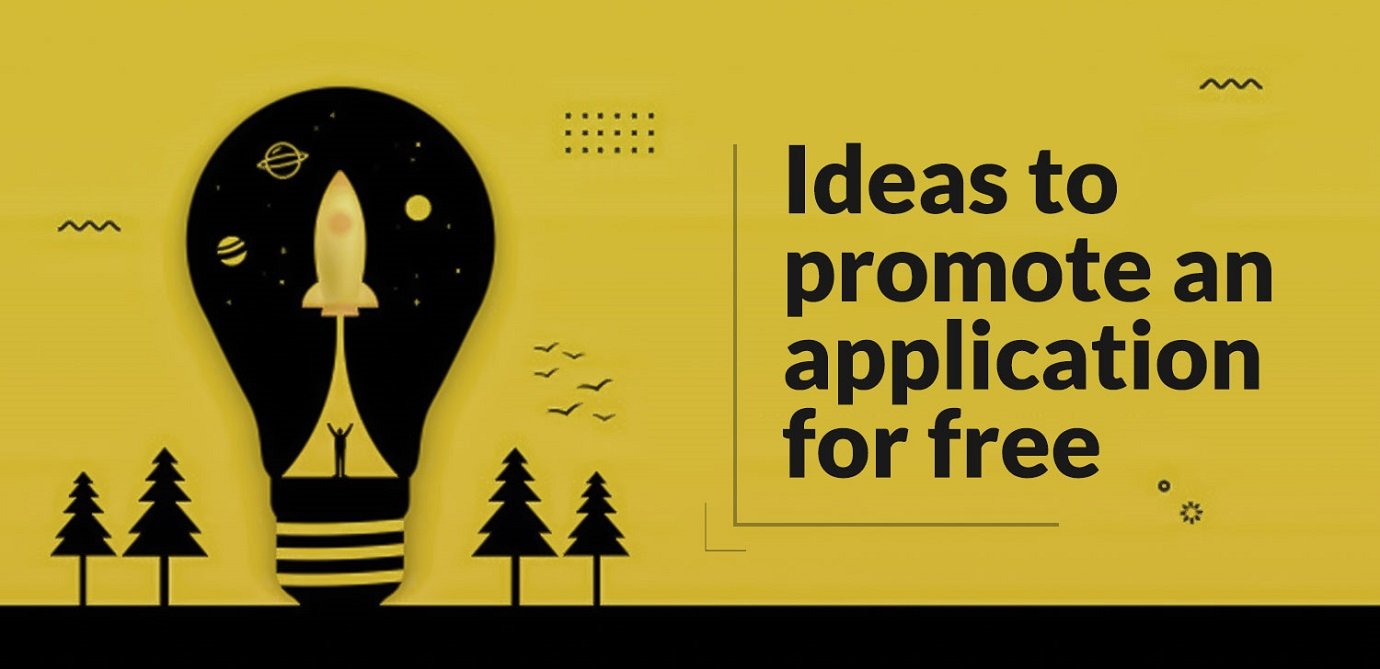 In 2019, billions of mobile applications were downloaded, and the number is continuously growing, which means that the application market is in its maturity. And as a business person, if you want your application to stand out and compete in a cutting-edge environment, then you not just have to develop a reliable product, but also you need to follow the best promotion strategy. 
According to alliedmarketresearch.com, the global market size for mobile application is worth $106 billion in 2018 and is expected to reach $405 billion by the year 2026 with a CAGR of 18%. Android and 11% by IOS cover over 87% of the OS market, and the rest by windows and blackberry.  
How to promote mobile application for free?
As we know, promoting an application is not an easy task; it takes time, effort, money, and patience. If you have a limited budget, then paid promotion is not an excellent choice for promoting your application. Then- What needs to be done? How can you promote your mobile application for free?  
Don't worry; there are plenty of ways to promote an application for free. In this blog, we've listed the top and best possible ways to only cost your time to do "Zero Dollar marketing" or promote the mobile application. So, don't miss out on any of the points because each point contains the potential to viral your app.  
So, let's get started.  
Way #1. Build a landing page
Developing a landing page is a fantastic strategy for application marketing. Having a landing page is similar to having a great business card. It gives you a better chance to communicate the features and other details of your application. On this page, you can address testimonials, FAQs, relevant links, etc. it lets your app be discoverable by various search engines and increases your leads.  
Way #2. Create a promo video 
Promoting an application by creating an innovative video would be the best choice. Promo video helps your users to know more about your application quickly and easily. You can also take advantage of video SEO through your promo video.  
For instance, let's say someone searches for "best notes-making app" and if your YouTube video title matches the search query. Then your video appears first in their search result.   
Song "Hello" by Adele is another excellent example of this. If you write "hello" in the search bar instead of showing other results, it shows a song by Adele.  
Way #3. Optimize your application 
One of the most crucial steps is- optimizing a mobile application for the app store and play store. It is necessary so that it can be easily discoverable by the user among thousands of other applications. For optimization, write a detailed description of your app in a required panel like your application offers, including videos and screenshots of your application interface, mention your application's features, write a proper name, and include keywords.  
Way #4. Pitch Influencers 
Every industry/sector has influencers. They are the one who has the power to influence other people to use any product or services. They use their network and act on your behalf to approach other people. Pitching an influencer for your product would be the most economical option for you. You can find influencers on YouTube, Instagram, and other social media platforms.  
Way #5. Do Email Campaign 
Emails are still one of the best tools for communication. Millions of emails were sent worldwide in a day. Integrate the link of your application in your email to generate leads, because as per the research, over 80% of people check their emails thrice a day. Email campaigns also help to enhance your brand visibility.  
Way #6. Check other app stores 
Never rely on a single thing, whether it is a platform, an automobile brand, etc. Instead of Google play store and apple app store, there is plenty of other application stores where you can deploy your mobile application. Please do follow optimizing techniques for these stores as well. You can consider any of the stores from the followings: –  
AppBrain. 
Get Jar. 
Opera store. 
Amazon Appstore. 
Way #7. Awards Participation
One of the best marketing techniques which you can take advantage of. Participating in awards gives you plenty of exposure, downloads, engagement and marks your presence. Winning depends on your application's potential, but if everything goes excellent, then you can enjoy a general appearance.  
The most famous sites for application awards are: –  
AppCircus competition. 
Appster's awards. 
The webby awards. 
ozApp. 
Ericson app awards. 
Way #8. Join social groups 
Joining social groups can boost engagement and meet industry professionals. LinkedIn and Facebook are two significant social communities where millions of professionals feature the markets and industry. Join such groups to find your ideal customer; you can quickly share your mobile application information like how to use it, functionality, and features with them.  
Way #9. Create Pinterest pins 
Pinterest is one of the best tools to boost creativity and engagement. You can create custom pins, boards, and other visual multimedia content on Pinterest that you can post either on Pinterest itself or on other social media channels.  
Way #10. Provide referrals 
In your application, add the feature "refer and earn." Provide the best reward to the user on each referral. Users invite their friends via a custom invitation link. If a friend downloads the mobile application using a given link, both of them earn a reward. Referrals can help you to increase the number of downloads and user base.  
Way #11. Take feedback 
Feedback is one of the best ways to viral your product; making changes adds a feature in your application that asks for input from the user. It helps to improve your application. You can make necessary changes based on users' reviews.  
Way #12. Host giveaway contest 
Hosting a giveaway is the best way to increase users' numbers and increase brand visibility. Give exciting prizes to those who share your application, posted something about your application, or completed all such tasks. Many YouTubers do the same thing by saying, "do subscribe, like, share, and comment." You can also tie up with various companies like raffle copter, FameBit, etc., for these kinds of contests.  
Way #13. Give free trial 
Give free trials to the user and collect their information like Name, Email, and Phone number for reaching him/her if they do not sign up for an advanced plan. The free trial also helps to build long-term relationships with customers.  
Way #14. Join developers' community 
Joining various communities helps to increase visibility and engagement. You can also ask for feedback, and you can also discuss what needs to be done next, like features, bug fixes, etc. It will help you build a relationship with them, leading to cross-promotion of each other's products.  
Way #15. Respond to reviews 
Users are the key who help you to succeed. Always answer your user questions, try to solve their problem as early as possible. If your user is satisfied, thank them for their concern, and if they are unsatisfied, then apologize in reply and assure them to solve their problem at the earliest. Also, ask for a rating because the user's rating helps to reach on top of the search result.  
Useful sites for promoting an application  
Appvita
CloudXL
Erlibird
Feedmyapp
Apptouse
Geekopedia
Get the app
Crunchbase
Mobileappdaily
Webapprater
Wrapping up  
Hence, with these tools and strategies, you can go for your mobile application marketing. Above, we mentioned the top best practices you can implement for your product marketing, select the one that fits your requirements best. Remember, if your user is satisfied and happy with your application, then he/she might promote it to their loved ones. 
Now that you know how to promote your mobile application, why don't you test some of the above mentioned ideas? Let us know how it goes.