WordPress is one of the most dominant content management systems in the Blogosphere. And this is for a reason: being an open source platform, it allows its users to program their own plugins, themes and widgets enabling them to create exceptional, functional websites. The library of the WordPress plugins is huge, and it may take you awhile to find the plugin that will work best for you. With this article I'm going to cover the most high-rated WordPress plugins developed for maximizing your blog's earning potential.
WP125 (Ad Management)
This smart plugin works best for those who monetize their blogs from displaying ads. WP125 is developed for managing 125×125 ads. It's oriented on bloggers who display multiple third-party ads on their websites, and have no time to manage those efficiently. Here are some features of this plugin:
Ability to implement your own unconventional ad design.

Ability to select between one and 2-column ad display.

Ability to set the number of ads you wish to display at once + ability to set either manual or random order.

Ability to track your visitors' clicks.
Furthermore, with this plugin there's no need to take the ads down manually – just set the time frame, and the ad will be withdrawn automatically. When the ad slot is empty, you may display 'Your Ad Here' banner there.
Ready! E-commerce WordPress Plugin (E-Commerce)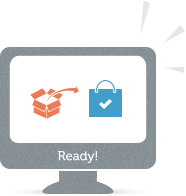 Because displaying ads can be a tricky business, many bloggers often consider E-Commerce as as a more reliable source of income. Did you know that there are WordPress shopping carts that can turn your blog into a powerful webstore in mere minutes? Just check out some of the features offered by the developers of Ready! E-commerce WordPress Plugin:
It's easy to install and use.

High security levels.

Tax and currency control (works both for local and international e-shops).

Various options for product description/display.

You can integrate this plugin into any WordPress design.

You can extend and modify your shopping cart using numerous extensions created specially for Ready! Ecommerce.
This plugin has both free and premium versions.
Grand Flagallery

Grand Flagallery is pure power for media management. It will help you increase your sales through optimizing your video, audio and image galleries. It's main aim is to provide your customers with great user experience, and thus improve your conversions. It can be also used with WP eCommerce plugins for better effect. As for me, Grand Flagallery is the optimal solution for independent professionals looking for tools to create stunning visuals effects. With this plugin you will can:
Create iPad, iPhone, Android, Blackberry and desktop-friendly media galleries.

Optimize your media for the search engines.

Enable background music option (for desktop browsers).
This plugin is the smart choice to showcase your very best products and/or describe in brief any event. Grand Flagallery is highly customizable.
Besides these, there are many more efficient WordPress plugins on the web. Most of them are gathered on the official library of WordPress plugins.