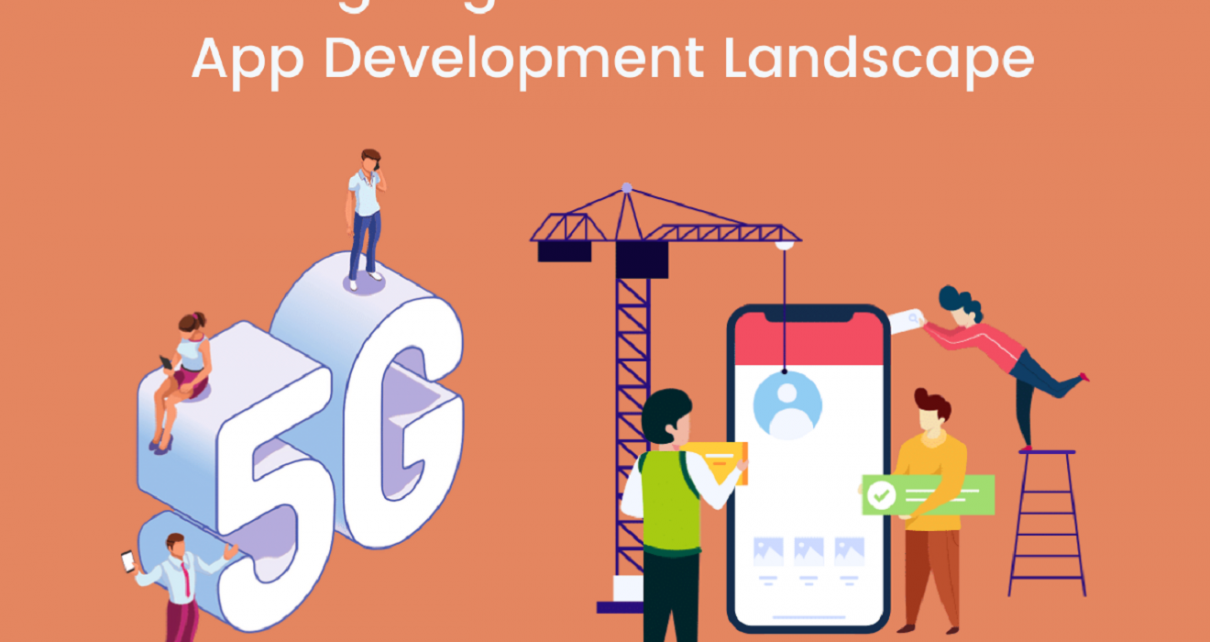 How will 5G Network Effect the Mobile App Development Landscape?
Have you ever imagined a technology that would transfer million bytes of data from your network in the blink of an eye to several globally-connected devices? This will hopefully become a possibility with the introduction of the Fifth Generation wireless cellular network (5G Network for short) in the near future.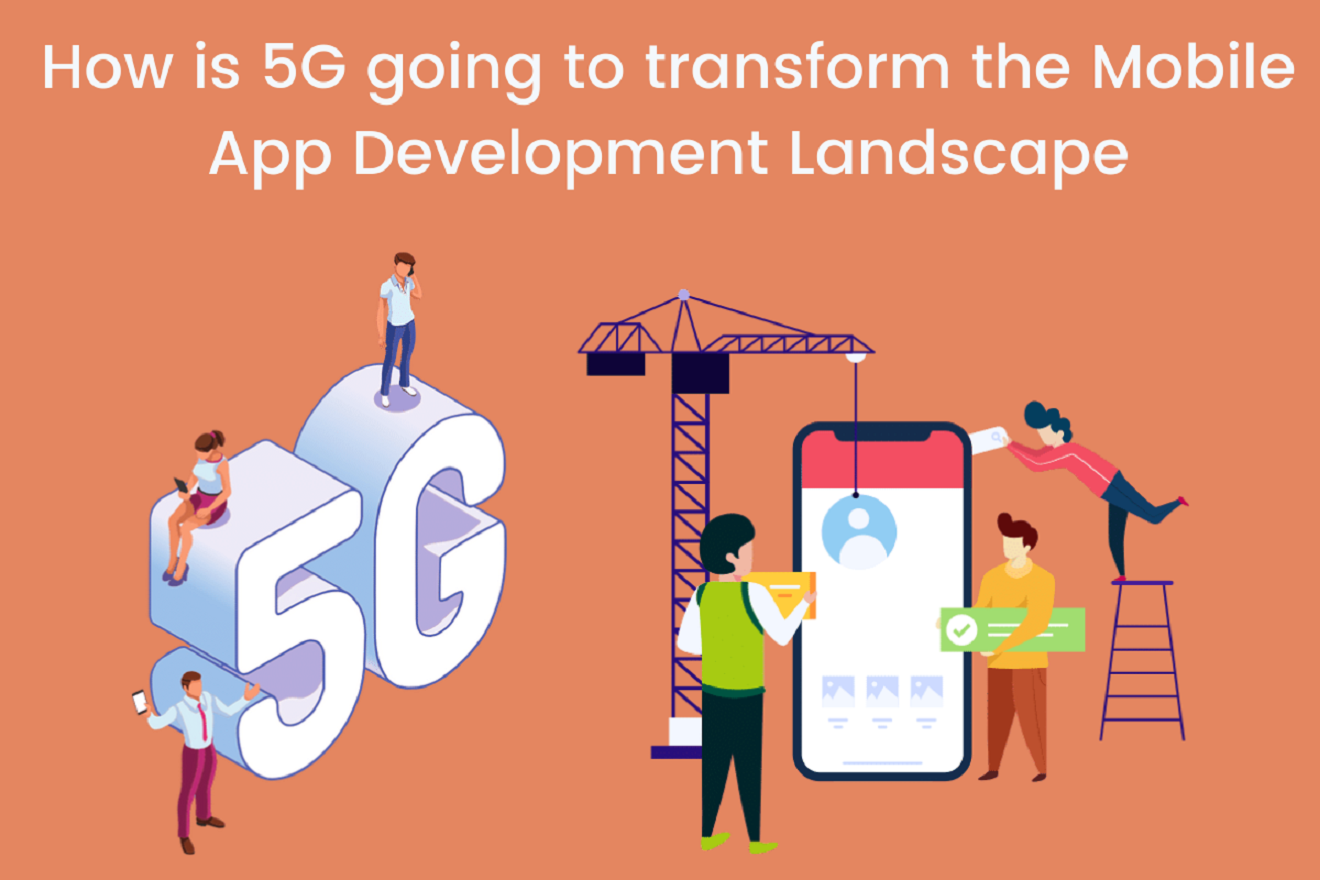 Since 5G network is not a revised 4G version and rather is a whole new network architecture, it certainly can bring about the Fourth Industrial Revolution and change the way network architectures operate. Like its predecessor 4G, 5G is a technical paradigm shift that will not only have a major effect on wireless communication but it will also change the mobile app world forever. Even though the new 5G standard relies heavily on the existing LTE 4G network, speed isn't the only aspect that makes 5G network much better and different from 4G.
Notable advantages that 5G Network has over 4G
1. Low to Zero Latency
If you compare 5G and 4G, 5G has an average 50-millisecond latency and it cuts the latency down to only one millisecond, resulting in less network congestion and delays. Obviously, the lower latency rate for AR / VR-based mobile devices will prove very useful.
2. Enhanced Connection Density
Where 4G allows only 2,000 devices to connect within .38 square miles, 5G enables connectivity of up to 1 million devices in the same area, which is a major advantage for mobile app developers who are integrating with IoT (Internet of Things) in app development.
3. Advanced Precision
Utilizing higher radio frequencies (from 30 GHz to 300 GHz) and shorter wavelengths than those used by 4G, 5G ships with far better precision capabilities would prove extremely useful for GPS-enabled mobile apps with high accuracy.
4. Improved Battery Life
Rising speed and reduced latency are likely to result in lower battery usage. As a result, 5G will increase the battery life of smartphones and IoT devices by as much as 10 times. In other words, consumers should be able to use mobile apps for a longer time duration that would potentially help mobile app developers and owners.
5. New Use Cases
The 5G network innovative features, including low to zero latency, incredibly high bandwidth & improved connectivity density, open up a whole new world of new use cases that could not be achieved with 4G. Many of these include.
Cloud AR/VR
Industrial IoT
Connected Automotive
Remote Machinery Control
Smart Cities
Wireless eHealth
5G Network Effect on Mobile App Development
Fortunately, with the introduction of 5G network, mobile apps can begin to operate more effectively and smoothly, thereby boosting the overall productivity of both consumers and developers
1. Quick File Transfers
Several applications revolve around transferring files, money, data or anything transferable from one device to another or profile. Using bits of the electromagnetic spectrum as opposed to radio waves, 5G will be a boon for such mobile apps through the fastest transfer of files. This will allow users to stream 4K and 360° videos from their smartphones without any delay.
2. Rich User Experience
The clarity of the User Interfaces is one of the greatest benefits of 5G technology. Just watch a video or listen to music on a 2G, 3G or 4G network, then stream the same thing over an LTE network and you'll surely understand what that means. The new network would certainly allow developers to increase the UI of the app to a significant extent.
3. More Features and Capacities
With a missile-like speed and ultra-low latency, developers will have the choice to integrate more features and capabilities into IoT, Virtual & Augmented Reality apps, resulting in outstanding, strong user experiences. This will not only allow developers to enhance user engagement but will also play an important role in raising overall app revenue
4. Growth of Navigational Mobile Apps
Great quality, unrestricted communications will open up a whole new world of possibilities for navigational app growth. 5G will potentially contribute a great deal to the development of the tourism industry. For example, a developer would be able to create a mobile app that contains all the famous historic places from different countries and offers users a bunch of unique features.
5. 3D Models Usage
After the introduction of 5G network, the development of mobile applications related to 3D gaming and interactive virtual reality would be given a great boost. Using 5G-enabled mobile apps with cutting-edge 3D printers will enable users to create 3D object models of top-notch quality. Such mobile apps will be used in many fields, from construction to education.
6. Personalized Chatbots
While Chatbots are not yet ready to fully replace humans, the 5G network and chatbots synergy would certainly build better opportunities for real-time, prompt feedback. The introduction of 5G could also lead to the advent of the Tactile Internet, where users can monitor and receive touch screen feedback from top-notch machines
7. Less Dependence on Hardware
5G network means fast real-time communication between devices that can transmit millions of megabytes of data without delay. Consequently, the performance of a mobile app would be less dependent on the processing power of mobile device hardware, because all the computing will be performed by data centres.
Challenges in Implementing 5G in Mobile Apps
As every coin has two faces, 5G network do pose many challenges alongside the benefits for mobile device developers. Some of the challenges developers may experience during 5G implementation.
1. Security Issues
As the number of connected devices and networks increases with great speed, 5G may introduce some important security and privacy loopholes.
2. 5G-based Business Model
The network speed at which the 5G network is supposed to be launched would involve a business model focused on 5G, which will unleash the full potential of the 5G technology. This is something a mobile application strategist would have to put a great deal of work into.
3. Multiple App Versions
With the implementation of 5G, mobile app developers will face challenges in creating multiple versions of apps as some users will use 5G-enabled devices while other devices will still run on 2G, 3G or 4G networks
Conclusion
5G technology is proving to be a game-changer in the development environment for mobile apps. This will not only open up a whole new world of opportunities for developers to enhance their mobile applications, it will also serve as a blessing for consumers.