Most business owners know that in order to effectively scale their ventures, they have to successfully market their offer online, but it's not enough just to have a website for your business anymore. It's more important than ever for business owners to take steps toward improving the design of their business site with the user in mind so that they can turn those users into loyal customers.
User design (UX) combines usability, psychology and functionality to create a product geared toward the user. UX designers often focus on creating designs that will leave lasting impressions on users and contemporary design trends inform their choices.
6 UX Web Trends To Improve Your Business Site
If business owners and web designers can keep up with the latest trends in design and digital marketing, they'll be in a better position to boost online conversions and increase revenue. Let's take a look at some of the most engaging trends in UX design and how business owners can ensure their websites are optimized for their target users' buyer journey.
#1: Implementing Custom Navigation
Considering how many buyers rely on online peer reviews and recommendations, it becomes vitally important for business owners to examine how easy it is for users to navigate their business site right from the get-go.
According to Salesforce, 62 percent of customers say they share bad experiences with others, so not taking steps toward creating an easy-to-use website could mean wasting current leads and preventing future sales.
Web design tools now allow responsive and appealing navigation that encourages action and increases the likelihood of conversion, like this uniquely responsive navigation graphic from DataVEyes that changes shape, size and color depending on your selections.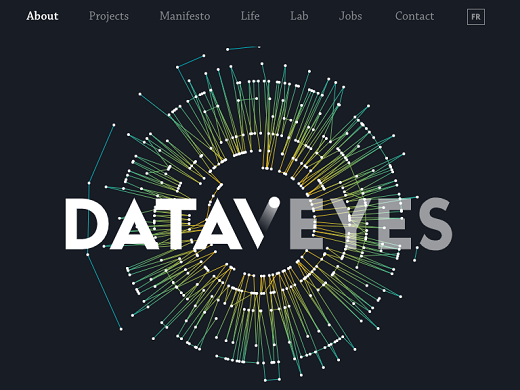 #2: Creative Use of Space
There's so much content on offer online, sometimes one of the best ways to set your brand apart is to take a "less is more" approach. Other web designers are standing out by changing the way that elements are traditionally balanced on a page. Space plays a fundamental role in all kinds of design and with online markets becoming more saturated all the time, space is an integral aspect of design that can't be overlooked.
Minimal Designs
Minimalist designs have become more common across many industries and these simple and straightforward arrangements tend to lend themselves toward product pages that concentrate on only the most important messages and images on the page.
The more choices involved in your site's interface, the greater the chance that the user will become fatigued and give up on their path to purchase. Leaving empty space on a page can create a calming effect and might be the perfect foundation for your business's website. By ensuring that the features and design on your company's site are clear and intuitive, you can help drive sales and grow your business
Asymmetrical Layouts
An asymmetrical layout can serve as a simple basis for your website page that not only showcases your company's offer clearly but also provides a dynamic look and feeling. It's important that designers consider how many page elements are actually essential to their goal and their user's thought process because by adding too many features, they might be distracting from their call-to-action.
This minimalist, asymmetrical design from StudioRevele shows just how simple some designs are with very few colors and features, but a clear message: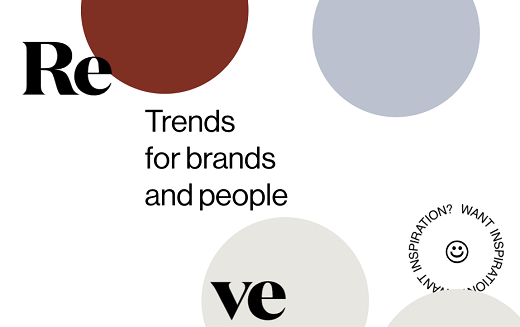 By using space to their advantage, designers can focus on emphasizing their products while offering an interesting and clean interface such as this one.
#3: Narrative and Storytelling
The copy on your site is one of the most critical pieces of your business site design and many brands are shifting away from typical sales messaging toward a narrative style that allows brands to tell the story of their solutions and how they help.
Storytelling provides businesses with an effective way to relate to their target users and prove they understand their pain points. Businesses should look at how they can produce helpful messaging that details a straightforward path to success for the user.
#4: Mobile-First Mindset
Optimizing your website for mobile is now much more than just a trend; it is a necessity when it comes to attracting new customers and creating a seamless path to purchase for the user. According to one study, 52 percent of users stated that a poor mobile experience made them less willing to engage with the company again.
Your business site often serves as your brand's first impression, and with so many users preferring to discover brands on their phones, your company must ensure its mobile interface is just as easy to use.
According to research, 70 percent of online businesses fail due to bad usability. If companies neglect opportunities to improve the usability of their sites across all platforms, there's a great chance that they're leaving money on the table and missing new business opportunities.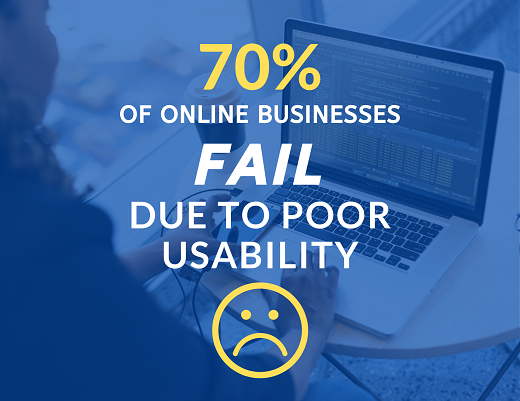 #5: Improved Online Recruiting
Not only can streamlining the usability of your businesses' website increase leads and conversions, but it can also make a big impact on your company's recruiting process. Application processes can be time-consuming and intensive, but by providing seamless web navigation and easy-to-use interface, you might see the number of applications you receive increase along with your leads.
#6: Microinteractions
Another way business is implementing new online features to maintain user engagement is through microinteractions on their site. The "like," "follow" and "share" buttons are popular examples of microinteractions and by allowing small opportunities for action along the buyer journey, businesses might guide more users toward final purchase.
Businesses can also benefit from monitoring these small interactions as they seek to improve their websites. Tools like Google Analytics and Google Tag Manager can provide web designers with detailed insights into how users interact with their website. From downloads to clicks to scrolling tracking, these tools can reveal some helpful patterns in behavior.
The more you know about your target audience the more personalized your site can be. According to a study by Forrester Research, a well-designed user interface could raise your website's conversion rate by up to 200 percent.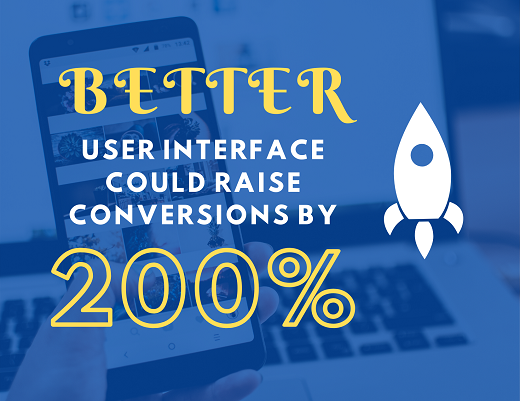 Part of the reason that UX became a buzzword in marketing and business overall is that it relates to critical aspects of the buyer journey. Many businesses are seeing big results after optimizing their sites based on user behavior and feedback.
Final Thoughts
Part of the reason that UX design is now a key focus when it comes to creating an effective business site is that it relies on user behavior and tendencies. Business owners should continue to collect customer feedback and iterate their site based on what users want and what user data reveals.
Because design trends are constantly evolving, the work of business owners online is never truly over. Web designers and business owners should proactively monitor audience demand and by enlisting both contemporary and traditional design practices, business owners can create a website with a higher chance of converting interested users into brand advocates.