As of right now, there are over 1 billion active users on Instagram. And, most of them follow at least one business account. That's a lot of potential for a ton of marketing right there.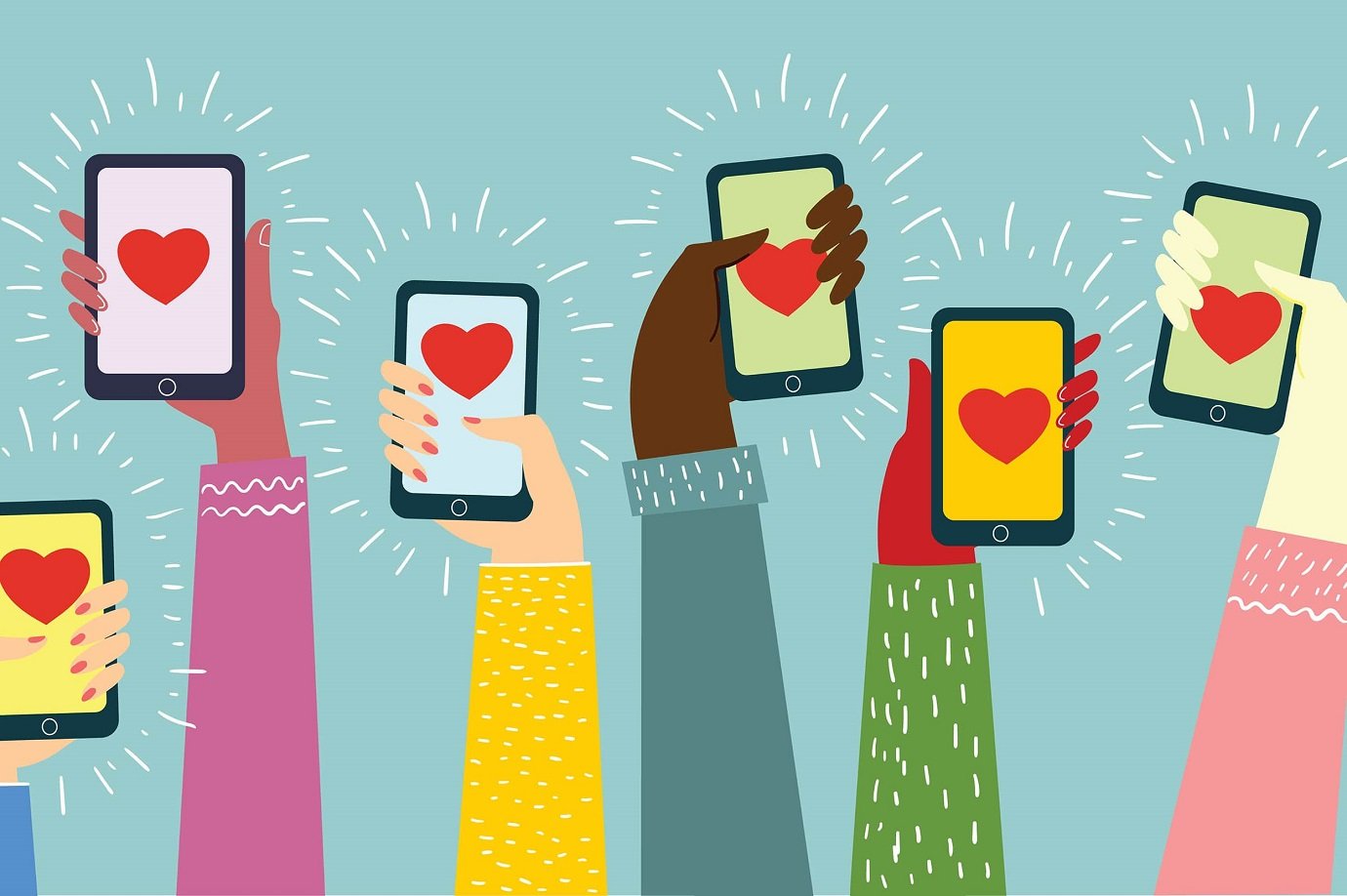 But Instagram is a unique platform in that most of its features are rather new. That's why brands need to follow a slightly different approach if they want to capture audiences' attention.
With that said, it's not entirely impossible. All you need is an understanding of how the platform works and what kind of things are effective when it comes to branding and B2B SaaS lead generation.
7 Organic Instagram Growth Strategies in 2021
Organic growth will bring you the best results. But, you need to have the right strategy in your hands. Otherwise, your journey will be a dead-end one. In this post, we look at how you can grow your Instagram growth organically in 2021.
#1. Use Instagram Live, Videos & Stories
Instagram means videos and stories. Both of these options are excellent for accelerated growth. They captivate, engage, and are creative.
Here's why video content makes sense – they tend to attract twice the comments and the engagement rate also happens to be higher for videos compared to image posts.
If possible, try to produce more video-based content to get more views.
The same goes for Instagram Stories. Over 500 million accounts use IG stories every day. And, more than 57% of brands think that IG stories are the most effective social strategy. 
The stories feature comes with a ton of useful options such as music, shoppable tags, stickers, mentions, music, etc. If you use your creativity, you can capture the audience's attention, encourage them to take an action, and spike their interest in whatever you have to say.
Moving on to the live option, it's terrific for a bunch of purposes:
You can use it to capture behind the scenes and connect with people
Use it to announce product launches
Conduct Q&A sessions
Talk/connect with audiences at random hours to build a relationship
To make your stories more impactful, use the location tag, and add relevant hashtags. Think about your audience and what kind of searches they may be making, to optimize your hashtags.
#2. Increase Engagement Time
One of the best things for consistent Instagram growth is to remain actively engaged on your profile.
Try to invest a substantial amount of time every day connecting with your audiences and publishing quality content. You can engage in a myriad way such as:
Answering questions
Sharing user-generated content
Leaving comments on other accounts
Responding to comments on your page
Create small groups and start conversations to connect with followers and build a sense of community. Try to focus on more than just company announcements, advertisements, and contests. Try to gain customer trust and build a loyal following.
Test out different behaviors and see which ones work better. Do responding to comments work better or following users back? Does video content perform better than contests?
Remember, building engagement and loyalty takes time. But the efforts you put will bring in long-term results.
#3. Use Instagram advertisements
Unlike the option of 'boosting your posts' which, after some time, tends to see a decline in organic reach, Instagram advertisements are much more effective. If anyone tells you otherwise, do not listen to them. Instagram wants you to utilize the advertisement option. Why? Because it helps them make more money than the boosting option.
Here's one way to go about utilizing this option – create an IG story advert and add a swipe-up link containing the URL to your brand's IG page. As mentioned earlier, the traffic you will get from these adverts will not decline as the platform actually prefers this type of content.
#4. Run Contests and Promotions
Everyone loves free stuff, no matter how rich they are. So, there's something you can utilize to boost your Instagram growth. Try to conduct frequent discounts and giveaways.
It's better if you incorporate an element of contest. The giveaways can happen on your best-selling products and services.
For a successful promotional campaign, start by figuring out what your target customers like to buy.
Based on that, run giveaways. During the campaign encourage users to like/follow your page and post and also tag friends in the comments.
The true power of contests lies in the frequency. Try to conduct them as frequently as possible. If you can get consumers to expect them, they're likely to follow you more actively.
#5. Optimize Your Profile
The space in Instagram bio only allows 150 characters. In that space, you have to make a great impression, tell people what your brand is all about, its ethos and why they should stick around on your account.
And, while it may sound like a challenge for such a small space, there are ways to make the most of it. You can do that by:
Including your name which can be up to 30 characters long and searchable.
Your handle aka username. Again, 20 characters long and searchable.
Business category – a feature that tells people what your brand is all about
Contact information so people can reach you.
CTAs – a space that encourages people to visit your site and other outside pages.
#6. Repost UGC (user-generated content)
One of the most promising ways to improve engagement is to encourage users to show involvement in the content creation process; otherwise known as user-generated content. It can be anything such as images, reviews, videos, and text; anything that the users generate and not the brand.
Users love it when their creativity, artwork, and what they have to share gets reposted by their favourite brands. Not to mention; it's an excellent form of free publicity you'll get. Get any opportunity you can to showcase how the community interacts with you.
Below are some ways in which you can encourage users to submit content:
Run a contest using brand-specific, unique hashtags, and get people to participate. Pick a random winner who gets a free discount product sample if they share a photo using that particular hashtag.
Use a question sticker and ask a question. Ask your followers to answer that question and tag you.
Collaborate with influencers to talk about your product, services, and products.
Ask users to send in reviews and testimonials which get reposted on your IG feed and stories.
Ask for questions and host a podcast where you answer them.
#7. Create Visually Compelling Content
Instagram is all about the visual. Therefore, anything less than great content would simply not cut it. And, while you don't have to go so far as to hire a professional photographer, you must ensure your photos are sharp, composed, in-focus, and well-lit.
To further elevate the visual appeal of your posts, here are some ideas you can use:
Give followers a sneak peek into your offices, your manufacturing process, or your creative process. In short, behind the scenes.
Share text-based images and quotes. Make them visually appealing and attractive.
Repurpose user-generated content which naturally happens to be authentic and well thought out.
People love a nice tutorial. To that end, instructional how-to posts are an excellent choice.
Post videos. There's nothing quite as appealing as videos. If you cannot manage with 60 seconds-long videos, you can always go with IGTV.
One of the latest additions to IG – reels is more of a fun, multi-cut video format.
Bottom Line
There are many methods for your Instagram Growth organically. We've highlighted a few here, such as running contests, repost user-generated content, and cross-platform promotions.
Some are designed for faster growth while others—like investing in more engagement time—are slower to produce results. A combination of the above Instagram Growth strategies will put you in a good place to grow your Instagram account organically and steadily.
Hopefully, the post was insightful and you were able to take away some new and interesting information from it.
Do use it in your next Instagram growth hacking strategy.