Google Drive is so much popular among the users because of its amazing cloud-based storage service. It provides users the facility to access data stored in Google Drive from anywhere and at any point of time. This is the major reason users stores there data on Google Drive. But it has limited storage space of 15 GB and that is also shared with Gmail and Google Photos. So, because of heavy emails and large size photos, Google Drive users run out of space most of the times. This is the reason users keep on searching for reliable solution to overcome Google Drive storage limit exceeded issue.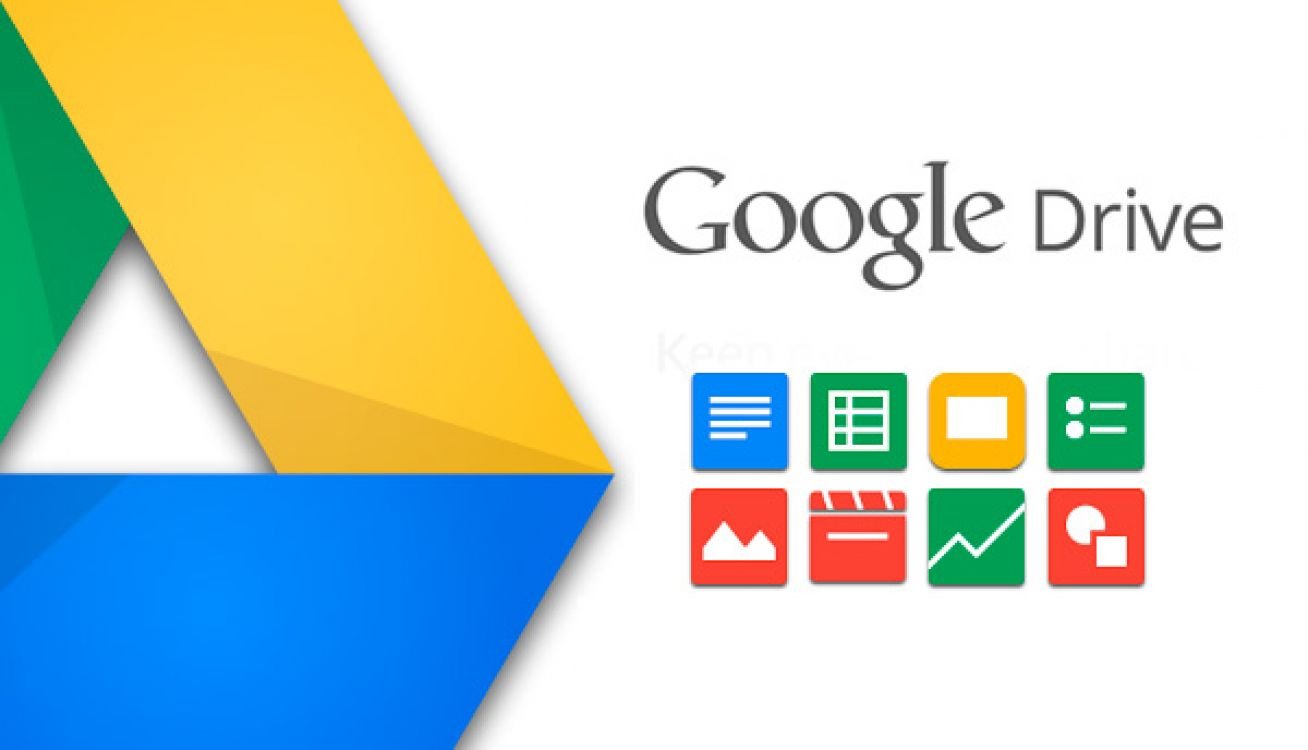 This is the reason I am here and help such users in fixing this storage quota issue of Google Drive. Now, the very first requirement of any user is free solution. But, here in this post, we will be focusing on both free and reliable solution to deal with Google Drive storage limit error. It is all depend on you for which you want to go.
Different Approaches to Fix Google Drive Storage Limit Exceeded Issue
There can be many possible ways that a user can try to get rid off this issue. All of them are covered in this segment of the post and you can select between them accordingly.
Approach 1. Clean Up Your Drive
The most basic reason behind Google Drive storage limit exceeded is that you have stored large amount of data in it. If you are facing such issue in Google Drive, then it surely contains lots of old data also. Now, you can do one thing, delete the old data that is no longer required by you. Here are some of the useful tricks that you can try:
Clean up your trash folder first if it is no longer of use.
Save heavy files on the local machine that is not useful for your daily work.
Run this clean up process on both Google Photos & Gmail also to delete old data.
Approach 2. Increase Google Drive Storage
Another common thing that you can do is increase the storage space. Now, to do the same you can buy extra storage space within Google Drive. There are multiple subscription plans offered by Google to update the storage in your current drive. You can easily visit the Google website for the same. And, you can choose between the plans and increase the storage space quickly.
Approach 3. Migrate Google Drive Data
Everyone nowadays have two or more Google account so must be having multiple Google Drive, one for each account. Another good thing that you can try is move data between the Google Drives. This can be done in the case where a user does not want to delete Google Drive data. Now, the question is how to migrate data from one Google Drive to another account?
Let me tell you, there are multiple ways available of doing the same. Continue reading the blog and get to know about amazing tricks for the same.
Via Downloading Uploading
Withe the help of Google Takeout, you can download Google Drive data on local machine and then  upload it on another drive. Now, to do it in a proper way, follow the steps mentioned below:
1. Visit https://takeout.google.com/ via your source Google Drive account
2. Click on the Deselect All button and scroll down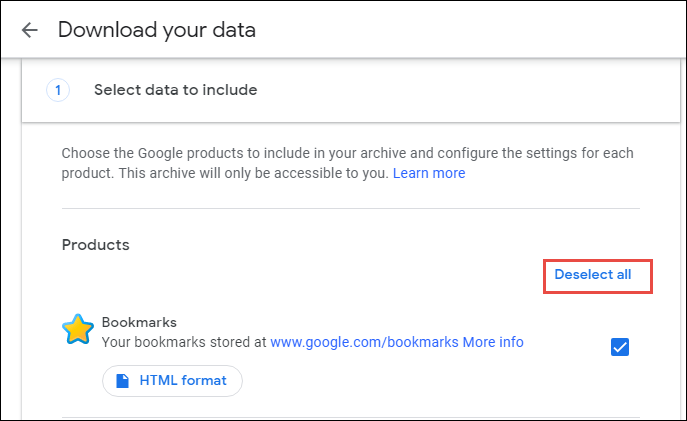 3. Go to the Drive option and select it

4. Perform customize migration by via Multiple formats, All Drive Data Included, and Advance Settings option

5. Click on the Next Step button to proceed further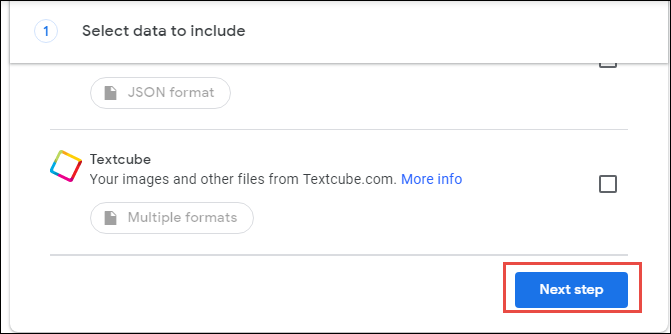 6. Now, in Customize archive format section, you can select the Delivery Method as a Sent download link via email (convenient option)

7. Rest leave all other settings as default and click on Create Archive option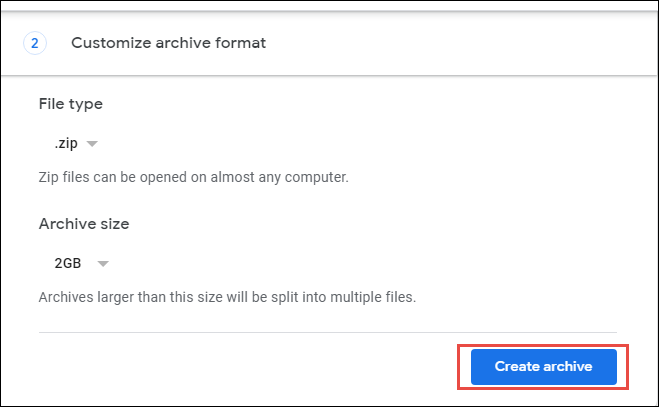 8. When process get completed successfully, open Gmail account and click on the download link (active for 56 days only) received by you
9. Extract the ZIP file at any desired location on your system
10. Open destination Google Drive account and click on New+ button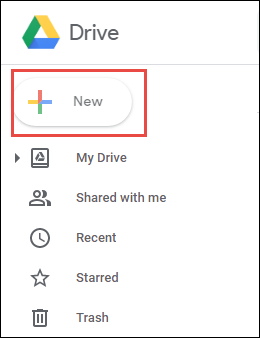 11. Upload the downloaded file by choosing between File Upload or Folder Upload option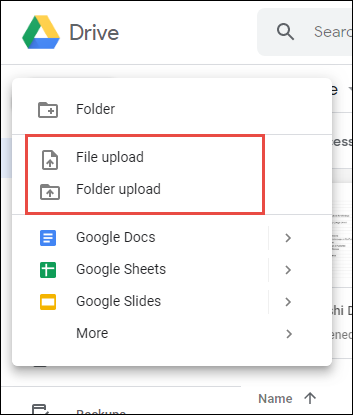 12. Browse the files >> click Open button to migrate desired data successfully.
Another common thing that a user can try is with the help of Share option directly. Follow the steps given below:
1. Open source Google Drive accounts
2. Select the files that you want to move to another account
3. Click on the Share icon from the top displayed option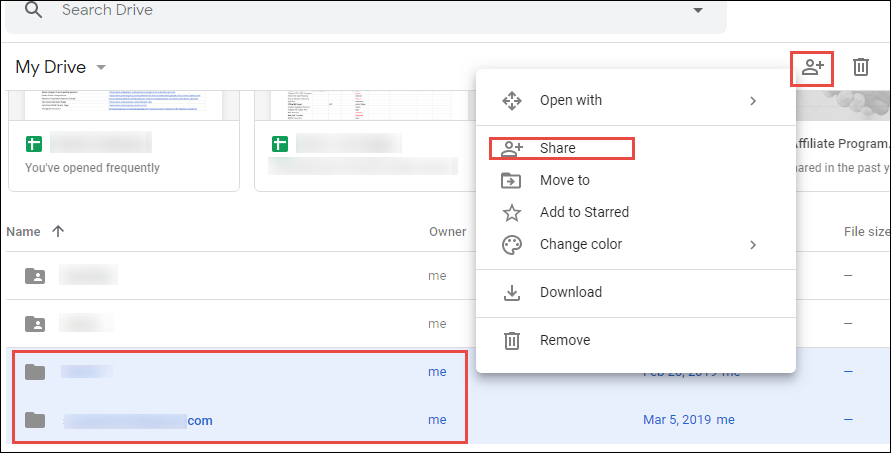 4. Enter the email address of the destination Google Drive in the provided field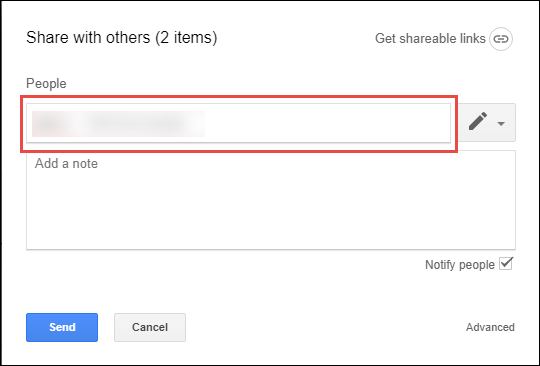 5. You can assign permissions to the destination account user also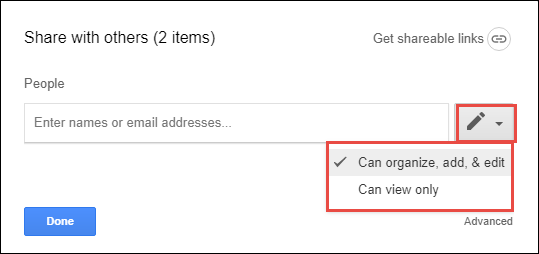 6. Click on the Send button to complete the process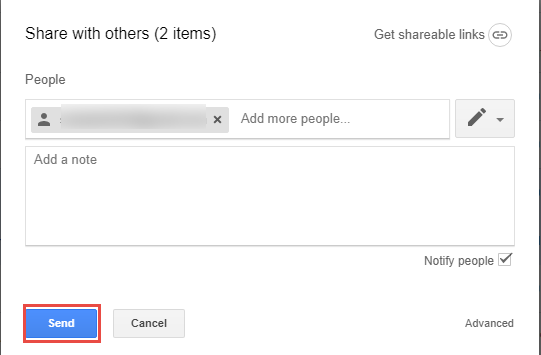 Now, you can easily delete the migrated files from source account to free up storage space.
Via Professional Solution
There are several limitations of manual methods that a user might encounter while migrating data. It is difficult to move shared with me folder or trash folder data using above tricks. You are not allowed to migrate permissions between the drives. Moreover, moving whole Google Drive data at once is also not possible via manual approaches.
This is the reasons users sometimes look for some professional solution to overcome Google Drive Storage limit exceeded issue. If you are also one of them, here Google Drive Migrator tool is suggested that you can try. It is one the simplest approach to migrate data between both personal and business accounts Google Drive. Provides an option to migrate permissions, shared with me folder, and trash folder of Google Drive.
Conclusion
Google Drive storage limit exceeded is one of the common faced issue among the Google account users. So, this can easily be tackle out by some of the useful approaches discussed above in the post. All of these approaches will surely fix your problem in a proper way.