Writing articles is a very simple and free way to generate website traffic and improve sales of your product. However, to be effective it has to be done properly, and there are some aspects of article marketing of which many people are unaware.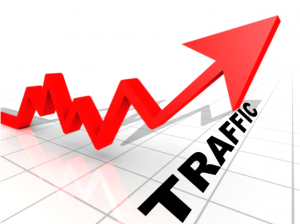 Or perhaps you are aware of them, but don't know how to put them into practice. It is not the purpose of this article to tell you how to write: there are rules that should be followed for best results, but these have been more than adequately covered by the myriad other articles that have written on the subject.
In fact, that would be one of the lessons: the use of the noun 'myriad'. A word for a large number, it is Greek in origin, and correctly should be neither preceded by 'a' or followed by 'of', so 'a myriad of articles' is not grammatical, while 'myriad articles' is. However, like many of these rules of grammar, common usage is gradually superseding the correct form, and I'm not going to lose sleep over it.
No, here we are going to discuss how articles can be used as opposed to how to write them. We shall assume that already have a great article, with a good keyword-rich title and your body keywords used as they should be. So this is not so much about writing articles, but how to use them to generate traffic and improve sales of your products.
There are two main ways in which articles can be used: by publication as content on your own website and by submission to article directories. Let's discuss each of these in turn.
Using Articles as Website Content
Articles can be used as web content for any type of website. People generally prefer to come across a web page containing a useful article that tells or teaches them something about the topic of the page than simply a page of graphics or links. In fact a proper silo site demands them.
Silo Sites: When writing articles for a silo site it is first important to draw up your site structure and make a list of the topics you will have to write about. There are various types of silo site, but that which offers excellent search engine results involves a home page linked to each of a number of silo header pages. Each of these introduce the theme of the silo, and link both to the home page and to the first silo page for each silo.
It is not the purpose here to discuss silo sites in detail, only that they can help to generate traffic and improve sales by the simplicity of their structure. Search engines can easily find every page on the site, and every page contains good content. That is assuming that they are well written and provide useful information.
Articles should just be 'page fillers' but should teach something about the topic, or provide information that is genuinely useful to readers or visitors to your website. Each page of a silo site is intended to provide that type of information, and can also be backed up with products or services that relate to the theme of the article and the silo page.
Sales Sites: Writing articles for sales sites does not infer writing sales pages, but writing in such a way as to promote a product or provide a problem and its solution, the product or service being promoted then being presented as a means of applying or achieving that solution. While I see a silo site as providing information first and the product second, with a sales site that is reversed, and certainly changes the way the articles is written and used.
Affiliate products can be sold both ways: they can be presented as a means of backing up the information provided in an info-silo site, offered as solutions to problems or form the main object of a web page and the articles offered in a promotional or review format.
Distribution to Article Directories
When you distribute an article to an article directory you benefit in a number ways, the main two being through the Google PageRank and search engine results listing gained from the backlinks proved to your selected web page from the link in the resource section of the article, and from the search engine listing of the article itself.
Articles are also read by users of the article directories, and they are also copied by webmasters as content for their own Adsense site: here, the resource section must be left intact, again offering you links back to your site. However, it is from their listings on search engines that you will get most tangible benefit, because each article is published on its own page in the directory website, and can be listed on Google in the same way as any other web page. Hence the need for good SEO on in your article.
If you don't understand how to optimize an article it is certainly worth hiring an article ghostwriter or learning how to do it yourself, because it can make a massive difference to your sales, and generate traffic such as you have never previously experienced.
It is not necessary to submit your article to hundreds of individual directories and ezines. Submission to the top 10 or 15 directories is all that is needed. Because many of these syndicate their articles to other directories, and a number of ezines also pick them. If you want to increase your submissions above that, there submission services available online and also software that can be used to help you do it yourself.
So, writing articles can generate website traffic and improve sales very dramatically if you know, not only how to write them properly with good search engine optimization, but also how to use them to your greatest advantage.