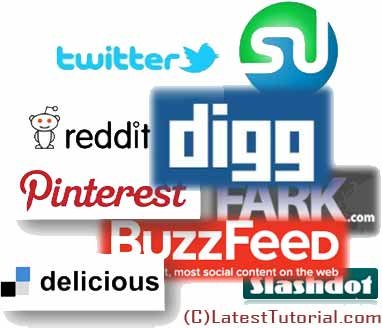 Using Social Bookmarking SEO For Generating Traffic
Traffic to website
The most important factor that determines the popularity and the ranking of a website is the traffic that it gets and sites that have large traffic are usually very popular among advertisers and can help generate a lot of revenue for your website. Only if there is traffic will the site get noticed by search engines and the page rankings will improve and as your page rankings improve, you will move up the list of results that are shown by search engines when keywords related to your site are searched for. Getting traffic to your site is primarily done using ads or by using backlinks in websites, blogs and forums. Now, backlinks in these sources are saturated and people are on the lookout for new avenues to generate traffic.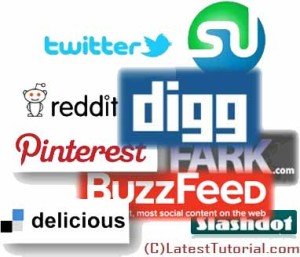 Social bookmarking SEO and traffic
Social bookmarking sites are now the most popular destination for people who are looking to build backlinks and this is primarily due to the popularity of these sites and the quality of the backlinks that can be generated from these sites. Social bookmarking sites are sites where people can bookmark their favorite websites, and then share them with other people while posting pictures, text and information about the website content. The fact that many people are now using social bookmarking SEO is due to the increased popularity of these sites and how they let the user decide on whether the website that is posted under a tag is useful or spam. These sites give the user the opportunity to deice if the backlinks are good and can help other users know what they think about the post. This means people have to be careful while suing high PR social networking sites for social bookmarking SEO as any wrong move can ruin their reputation.
Importance of social bookmarking in SEO
Social bookmarking SEO is all about bookmarking links of your website on the social bookmarking sites so that you can get people to visit your website
Social bookmarking is a great tool that is used extensively nowadays to promote websites and to build online presence
High PR social bookmarking sites are gold mines for traffic and if used properly can drastically increase the traffic to your website
When you bookmark your site in the social bookmarking site, it makes it easy for search engines to index you and that helps in increasing ranking of your site
Ways to improve traffic using social bookmarking SEO
Just like keywords that are used by search engines, social bookmarking sites use tags that help to identify the content of the webpage or website. So ensure that you use the right tags, and post backlinks only in dofollow sites and make your post as relevant to the website content as possible. Have social bookmarking buttons on your webpage, as this will help people to bookmark you site with ease and help you in getting traffic. You have to work out a smart strategy to get very good results in social bookmarking SEO and always target high PR social bookmarking sites for backlinks.
About Author: Matthew Anton is an expert on using social bookmarking sites in online marketing campaigns. His recent article on usefulness of buying Twitter backlinks is really helpful for website owners.