Push notifications are messages that pop up on web browsers in a heads-up manner. They are very great at delivering timely information even when they are not active on the website. Push notifications send direct messages to your visitor's browsers and connect you with your users easily.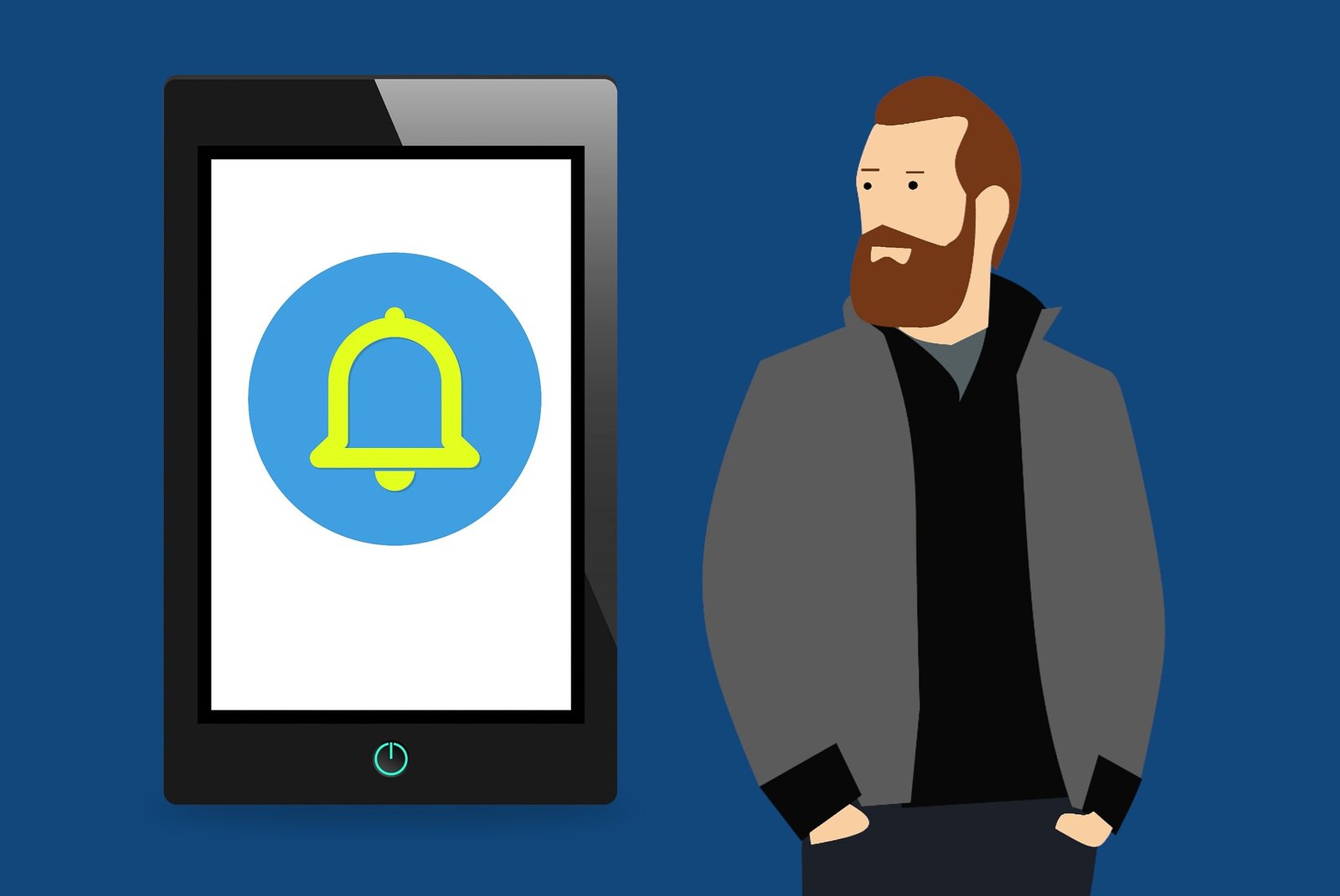 Did you know that your subscriber lifetime value can be dramatically increased by using push notifications to engage and retain them? But to unleash its power to the full potential, you need to master the technique of using them the right way.
Best Practices to Follow for Push Notifications
In this blog, let's discuss the push notification best practices you need to follow to leverage push notifications to increase user retention whilst creating meaningful relationships.
Personalize your push notifications
When creating push notifications, it is essential to know your user activity and behavior so that you can craft the message in a way it appeals to them. Tags are one of the successful personalization strategies to customize your push messages. You can tag your users on the basis of elements like cart abandonment history, subscription status, and other customer behaviors.
Statistics show that push notifications that are targeted have over 50% higher click-through rate than other messages that don't use segmentation. To know what works best for you, you need to test with your targeting to achieve optimized performance. Testing always works.
Pique curiosity
The first step to pique curiosity is to deliver push notifications to users at the peak time of smartphone users. Also, make sure to craft it in an engaging tone to fight the chance of standing out in the crowd. Have a clear purpose with each push notification so that it will stand out in the sea of notifications. If you don't do these things, you are not making any significant impact, you are merely interrupting your most valuable users.
Find the right time to send
Not every time is the right time to deliver your push messages. With your customers living across the globe in different regions and having different interests, not all of them interact with your notifications the same way or in the same time zone. Due to this reason, you need to ensure that you send your push messages at the right time for your users. Send your push messages when you can have their full attention. When it comes to the delivery options for push messages, there are three common types. Sending by time zone, sending them immediately, or intelligent message delivery.
Sending push notifications immediately works when there is an important time-sensitive message to deliver to your customers. For instance, if there is a piece of breaking news that you have to notify your users about, you need to deliver it quickly. Sending notifications based on time zone must be used if you are running an offer that ends at a particular time in each zone. You might want to send out constant reminders to your users in different time zones so that you don't risk missing many users seeing your messages.
The third type, i.e. intelligent delivery is critical if you want to highly target your users based on the time when they are most likely to interact with your website or app. To facilitate this type of push message delivery, you need to choose push notification service providers who offer intelligent delivery so that your push messages are promptly sent at an optimal time for users.
Segmentation is the key to success
This is the key- Segmenting your users and sending push messages accordingly. The publishers will start seeing better engagement and an increase in click-through rates with their push messages relying on micro-segmentation. To start with, begin by asking your team what categories of content your subscribers would like to see and receive with push messages. Besides viewing interest, you can further segment your users based on the device they use, their location, browser time, and more.
As we discussed in the above section, you can also segment your subscribers based on their time zone. You don't want to approach your users during the middle of the night or inappropriate time. Besides, you can also schedule messages in such a way that they will be sent when your subscribers are most likely to interact with them
Maintain brand unity across all channels
When you send out push notifications to your users, make sure you stay true to your brand voice. This is because a consistent presentation of a brand not only increases engagement but also increases revenue by at least 23%. The most significant thing is to craft a brand voice and stick to it across all channels including push messages. If you don't, it can easily sound-off brands that might alienate your users.
Follow up with your users to improve customer experience
Follow-ups are great when it comes to improving customer experiences and maintaining a great relationship with your users. Follow-ups can be in different forms, there is no one right format. Try different formats and stick on to what works for you. When approaching your users, make sure you personalize your messages which would be a cherry on top of the value your business already provides. This can also be used as a reminder to use them to recover from the abandoned shopping cart.
They change the way you prompt
If a user doesn't accept your prompt to allow push messages, they will enable it manually later. Due to this, it is important to choose the best time when a prompt for notification is made so that the chance your users will subscribe is high. Letting the users know about the value they would receive from your push messages will help to get the most value from subscribing to your notifications.
Stress on why your messages are important
Your users can only have as much attention capability as they tune in to their devices. So it is very important to impress your users by your messages the time when they first see them. Most users get overwhelmed by the push notifications from multiple browsers and which they don't find important anymore. In such situations, you need to impress the importance of the message you want to deliver to your users.
The message in your push notifications must clearly tell your users why they should subscribe to your message. Crafting a message greatly depends on your target audience which is important when framing your message. For example, you need to know what type of users you are targeting so that you can frame your push messages accordingly.
Never forget to A/B test
Even if you have delved into the customer information and formed a push message strategy that works, one of the recommended web push notifications best practices is to do the A/B testing. It allows you to measure the reactions of your users to a variety of messages. By performing A/B testing, you will be able to see what brings in great results and make adjustments to your strategies accordingly.
Make sure you do A/B testing on one element at a time, so you will get a clear idea of the factors that influence the results. For example, Push messages A and B can have the same title and description, but a different picture. You must do A/B tests to understand how different pictures impact user engagement.
Leverage rich media
Push notifications with rich media like attractive images, videos, icons, and action buttons have more impact than the messages without all of these. As users aren't always going to click into your notifications, getting their attraction is the key point that could result in the desired outcome. If you want to notify your users about your ongoing deals, consider sending the latest photos or highlights of your product that are on the sale to show your users what they could be missing out. While rich notifications always don't work, it can be a powerful tool in your push message strategy.
There is a lot of evidence to support the fact that emojis are very powerful to increase brand engagement. Some emojis are proven to increase click-through rates while some aren't that effective. When you use emojis, make sure you choose the ones that align with your message and avoid the use of emojis that could disrupt the flow of your message or be interpreted negatively. Preferably, emojis must be placed at the beginning or end of the message unless you can effectively replace a word with the right emoji.
Conclusion
Push notifications are powerful marketing tools as long as it is used in the right way. While they are popular and hold the potential for marketers, it is still in its infancy. So to maximize the performance of your push messages, you need to focus on your user's interests and preferences.  Through collecting data, performing analysis, doing A/B testing and following the push notification best practices, you can figure out the effective ways to utilize push notifications.
We hope the best practices mentioned above will help you make a decision when it comes to using push messages for your business. What are the common best practices you follow to support your push notification strategy? Share it with us in the comment section below.