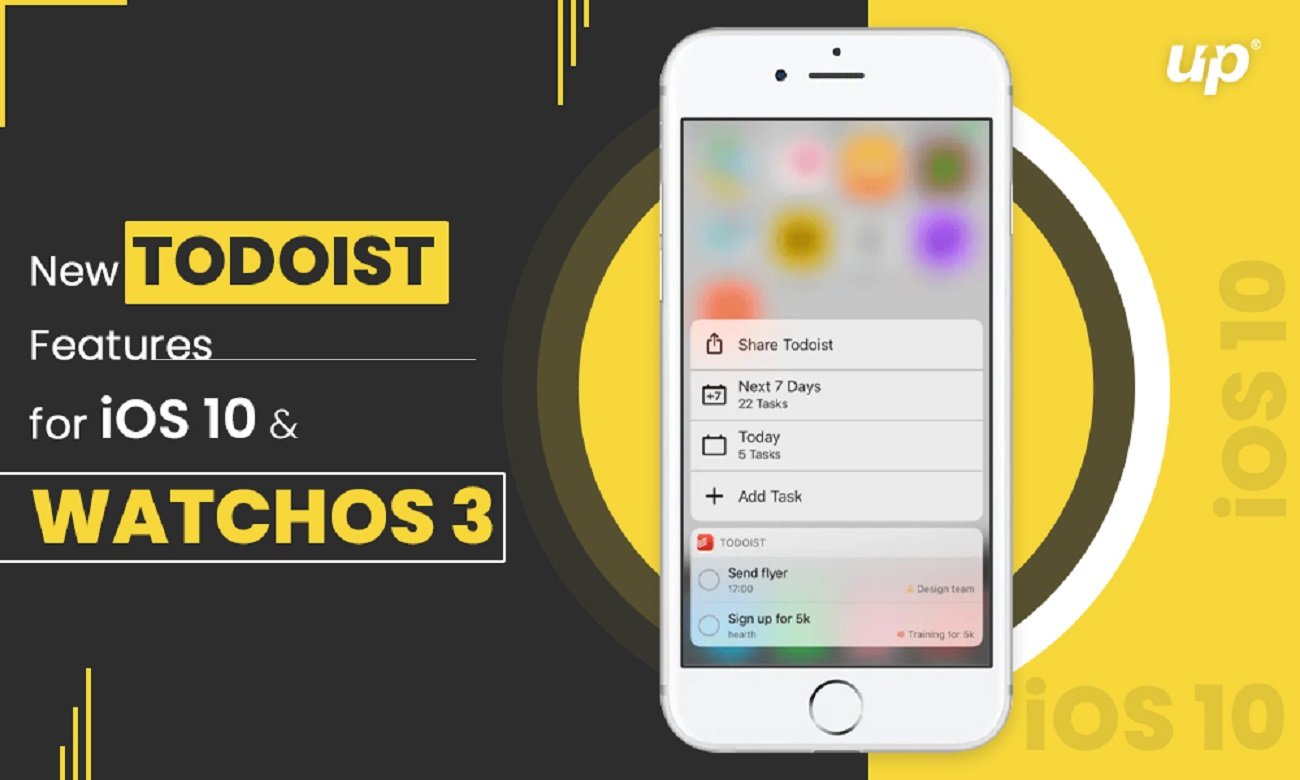 New Todoist Features for iOS 10 and watchOS 3
When it comes down to the best smartphone manufacturer, we cannot deny the fact that Apple holds a special place in our minds. Apple is known to be one of the greatest smartphones brands the world has ever seen and there are so many reasons behind that, the first would be its quality and the second would be its constant behavior towards updating the OS at regular intervals.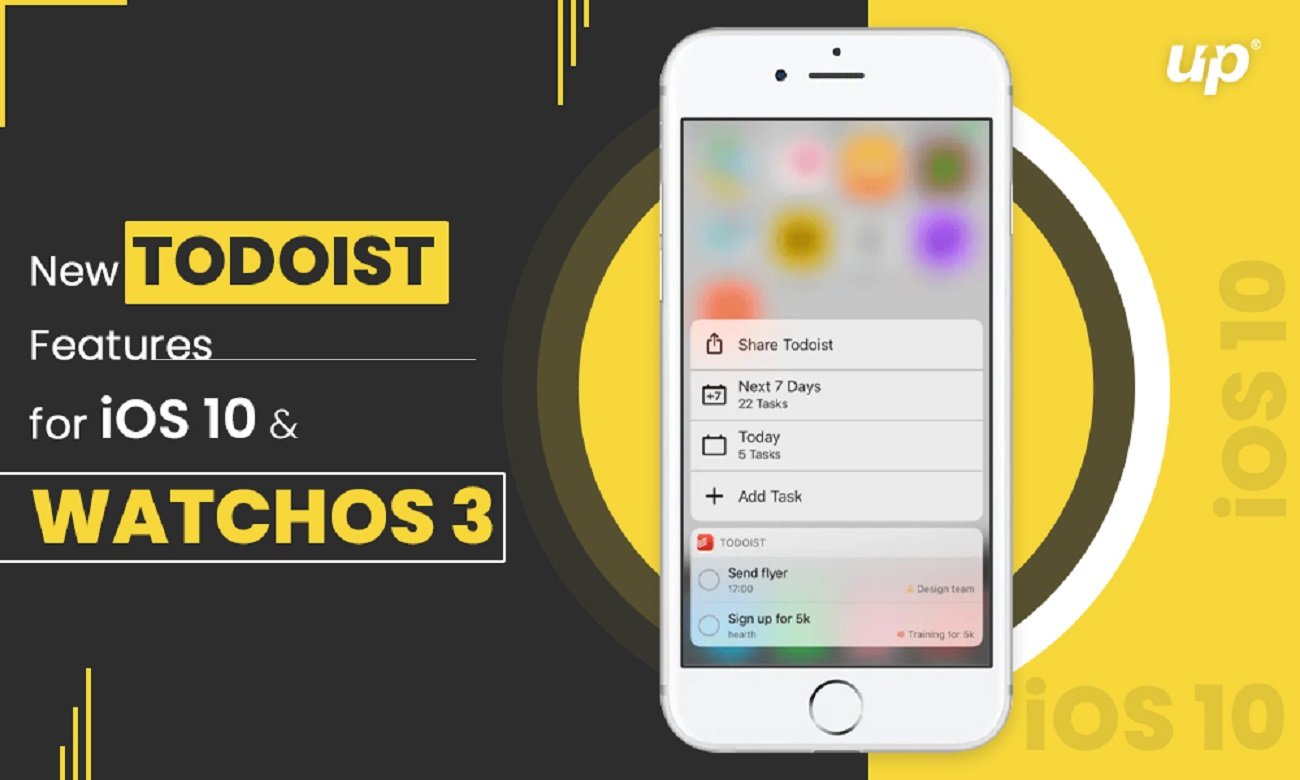 In every update, Apple makes sure to provide its users with the utmost level of services no matter what. The features that this company provides is literally breathtaking, which ultimately make any iOS device faster, cleaner, and simpler. The iOS app development companies, on the other hand, are doing very thing they can do stay on track with such updates of the operating system. With the iOS 10 and watchOS 3 update, Apple has made things clear that our devices are full of clutter that we don't want them in the first place.
Apple is making statements that this update will help you spend less time on the Todoist app so that you can spend more time getting things done.
Todoist Features at a Glance
A new Today widget has been added which is just a swipe or 3D touch away.
Quick Add has received an improved share extension that helps you to make things faster, save, and organize web pages as Todoist tasks without switching over to apps.
For Apple watch, Todoist has been redesigned which is known to be faster and lets you set your own default task view to fit the way you use your watch.
Get a Hold of This New Today Widget
Todoist widget comes in handy when you don't know what you should be working on. This new and revamped Todoist for iOS 10 puts your day's tasks right at your fingertips, which you'll be aware of what's coming next.
Swipe right on your home screen or lock screen to reveal you Today widget.
Other than that, you can use 3D touch on the Todoist icon on your home screen. Once you do that, a compact version of the Today widget will be displayed.
The widget has been designed in such a way so that it can support your iOS 10 device no matter what. Its simplified design has made things easier for you to read your tasks. Moreover, you can use this widget to add new tasks to your to-do-list.
The Share Extension Has Been Made Faster and Smarter
Since we came across smartphones, we consume an admissible amount of information. Todoist's Share Extension, on the other hand, puts you in the driver seat to control the information you consume and exactly when.
With its latest update in action, you can save webpage URL as tasks. Not only that, you can organize the linked task as per your choice, like giving it a due date, adding a comment, and more. All these things can be done without even leaving the app.
Now that we are done explaining you its features, now might be the right time to disclose its working.
How Does It Work?
The first thing that you need to do is, tap on the Share icon and select Todoist from the list:
Once you do that, the smart Quick add will appear on the screen, which you can notice will be pre-populated with the article title and link. Now, you can choose to:
Organize it into a project
Add a priority level or label to it
Assign it to a collaborator
Add a comment
Give it a due date using a natural language
After that, just tap enter, and that task will get saved to your Todoist along with all the information that you'll need.
Todoist for Apple Watch
The main motive behind making Todoist for Apple watch is to provide you with the information on the go.
Being a Good Samaritan, we have listed some of its features that you'll be getting on the Apple Watch.
With its new update, you can choose the task that you'd like to see. As a default, it'll be set to your Today list, but you can always consider customizing it.
The watchOS 3's new dock feature, all your favorite apps are just side-button press away. Now, you don't have to look out for them in the whole library.
With that being said, you can add a quick preview of your tasks and can open the full Todoist app just by tapping the side press button. Here is how you can add Todoist on your dock:
Open Todoist on your Watch
Now, press the side button to reveal the dock
At last, just tap Keep in Dock that can be found underneath the preview card.
With the new watchOS 3, we can somewhat change the way the Todoist app usually runs.
Wrap Up
In the end, all we've got to say is that iOS app development has really experience a different phase. With Apple's iOS 10, iOS devices will definitely experience flourished behavior. Whether it's Todoist or anything else, its user experience what we admire the most.