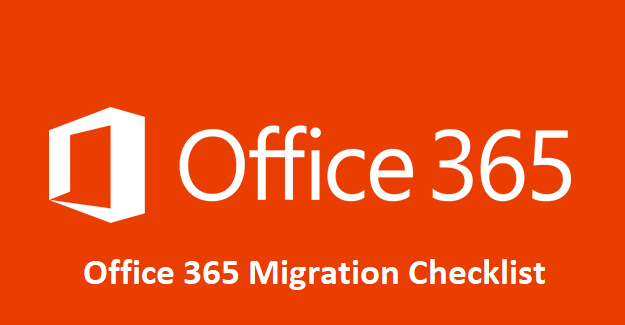 Office 365 Migration Checklist: A Step-By-Step Guide
If you want to switch from one email source application to MS Office 365, then you should follow several steps to get ready to use the O365 account. If you are a part of an organization that is migrating, then this guide on Microsoft Office 365 Migration Checklist will help you a lot in moving on-premises data to Office 365.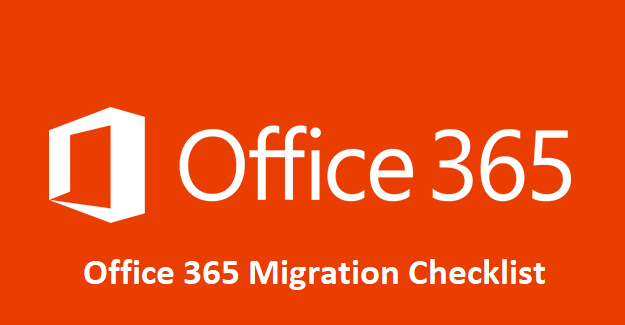 Office 365 is an online service that includes access to MS Office applications including other services such as Lync Online, Sharepoint, Exchange Online, and additional online storage plan with OneDrive. Therefore, considering all the services provided by the O365, a number of organization moving to O365 suite. Hence, below is a broad description provided on various migration method that will help a user to convert on-premises mailboxes items to Microsoft Office 365.
Multiple Ways to Migrate Email Accounts in Office 365 Migration
The main purpose of each user is to choose the right migration method. Before executing the Microsoft Office 365 migration checklist thoroughly investigate the existing mail environment & the needs to evaluate which sort of migration is most reliable for an organization. To convert data from Exchange server to Office 365, the users should know all the pre-requisites of Office 365 Checklist as listed below. Let us have a look:
Cut over migration
When a user wants to move all the content of mailbox at one time from a source email application to O365. Then, this process is Known as Cut over migration. This export process is only applicable when the organization wants to migrate only 2000 or below mailboxes to Office365. This cut over migration process is very easy to operate. Although, if a user exporting a large size of file, then it will take huge amount of time to finish the process. So, make sure while dealing with the cut over exporter a user must have sufficient amount of resources.
Exchange Server Hybrid Deployments
Exchange server hybrid deployment allows the organizations to extend the administrative control on existing on-premises Microsoft Exchange to the cloud. If a user opting this method, then make sure to maintain both on-premises as well as cloud mailboxes. Hence, maintaining the control of both on-premises and cloud is a complicated process that might affect your resources. On the other hand, a hybrid deployment provides the impeccable feel of an individual Exchange organization between an on-premises and Exchange Online in O365. Also,
exchange hybrid deployment is a step to move completely to an Exchange Online organization.
IMAP Mailboxes Migration
If a user wants to convert mailboxes from an on-premises environment to Exchange online, then go for IMAP migration. With the help of IMAP migration, a user can only move their email folder to O365. It does not support the conversion of contacts, calendar or tasks to MS Office365. Also, a user can share maximum 500,000 emails to O365 and the maximum size of file should be of 35 MB only. Therefore, using IMAP migration, during the export process lead to loss of many important data like calendar, contacts, or tasks. So, it is not considered as the best solution for migrating any source email account to Office 365.
Staged Exchange Migration
A user can convert the content batches of on-premises Exchange mailboxes to Exchange Online by using a Staged Exchange Migration. With the help of staged process, an organization can export the on-premises mailboxes in batches only and not able to migrate the whole mailbox at one time to O365. Besides this, it cannot share Exchange 2010 or 2013 mailboxes to Exchange Online. And, only imports the user emails mailboxes and not the other recipient such as contacts, groups to Office 365.
A Professional Solution to Export Mailboxes to Office365
In case, if you are unable to follow above Migration steps & the Microsoft Office 365 migration checklist due to lack of technical knowledge and skills. Then, you can opt for trusted third party tool named as SysTools Lotus Notes to Office 365 Migration tool. This software moves all the Lotus Notes mailbox data to Office 365. Apart from this, it provides several prominent features that are listed below:
Export files from multiple Lotus Notes mailboxes to MS O365
Migrate mails, contacts, calendars, tasks from IBM Notes to Office365
Easily move only selective NSF file or folder to Microsoft O365 account
With the help of date filter, only the selective emails convert to O365
Allow various type of calendar recurrences such as Monthly by Day, Daily
Provides full migration process report during the conversion process
The Final Words
Moving data files from one application to Office 365, it would be a very challenging task. So, considering this challenging task, we described the various manual solution for O365 migration and every individual plan with its own certain limits. Hence, an automated approach is also discussed that will easily migrate the Lotus Notes NSF files to MS Office 365 with Microsoft Office 365 Migration Checklist.