Many people are looking for the iPad 3. This is the third generation of the iPad device from Apple. Most customers believe that this device is one of the most popular tablets in the world these days. It has a lot of benefits that are offered for all users. That is the reason why this product becomes very popular among many users. This device is made with high technology from Apple company. Many people are happy with this tablet because it can support their daily activities. Keep reading this article to find some important things about this advanced device.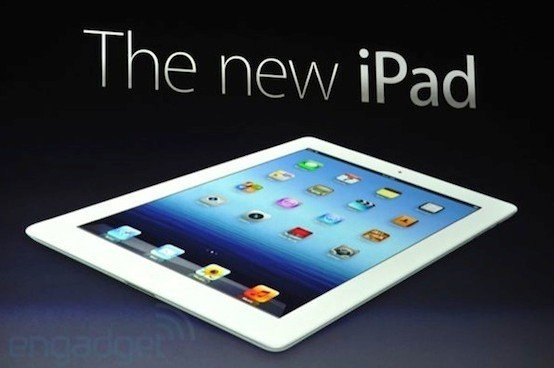 1. It comes with some useful applications
This is one of the most important features offered by this tablet. This iPad 3 offers a lot of useful applications for all users. You can choose your favorite apps based on your needs and purposes. All apps can be accessed from the App Store from Apple. This iPad comes with some pre-installed apps, such as Mail, Safari, YouTube, iTunes, Maps, Calendar, Notes, Photo Booth, Contacts, Game Center, App Store, Music, Photos, Video, and many other apps. All of these apps can improve your activity in your daily life. All apps can be backed up to your computer through iTunes software in PC or Mac.
2. High quality screen
Many people are interested with the high quality iPad screen. This screen uses Retina technology that can display up to 2,048 x 1,536 pixels. You can enjoy high definition movie and images from this device. This high quality screen is backed up with quad core graphic processor that can display the best images for all users. Retina display technology is added to this device to improve its user's experience. Many people are interested to use their iPad because they can watch their favorite videos with high quality image. This technology can show high pixel density that cannot be detected by normal human eye at normal viewing distance.
3. Outstanding camera performance
This iPad is very popular for its outstanding camera performance. It comes with 5 MP iSight 1080 camera at the back of this device. This camera can take high quality pictures without having any problems. This device can also record high quality videos easily. If you love photography, you may want to consider this tablet as your perfect option. This device is also equipped with ample storage space. This big storage space can hold all images that you take by using this smart device. When you take high quality images by using iPad 3, you may want to have enough storage space for your images.
Those are some benefits that you can get from this device. From this review, you are able to take a look at all advantages offered by this tablet. It is a perfect time for you to buy this product for your needs. There are many positive customer reviews about this iPad. Most customers are happy with the ability of this device to support their activities. This version of iPad is much better than the previous version, which is the 2nd generation of iPad.
Resource Box: Article is written by ndyenxy inedemort, He has written many articles related to the subject. An iPad screen specialist who has been in the industry for many years offering top notch services.