Online photo editing tools helps you make your desired editing in your photographs within your browser without installing any software on your computer. These types of tools uploads your photo and keep it on their server, provides you options and tools using which you can make the editing that you required.
This post is all about what we talked about above, if you are wondering that why I am going to share online photo editors that are similar to adobe photoshop or have functions/tools that are in photoshop, then it is because most of people are familiar with adobe photoshop so in case they are unable to access photoshop at a specific time but needs editing in a photo. Then this post may become handy for them.
Free Online Photo Editors like Photoshop
So let get started with the list of best and free online photoshop editors. We had made a research and listed few best web-based photo editors that enable us creating and designing stunning photos directly in your web-browser. So let have a look
Befunky Photo Editor
One of the great photo editors works online and is free to use. Through Befunky, you will be able to either edit a photo or create photo collage of your photos online for free. With an easy to use and understandable interface, you will be able to select an option and then will be picking up a tool to work on your photo. From the top menu-bar, you will have to choose an option and then from the toolbox keep picking up tools from the toolbox as appears by selecting an appropriate option.
Online Photoshop Free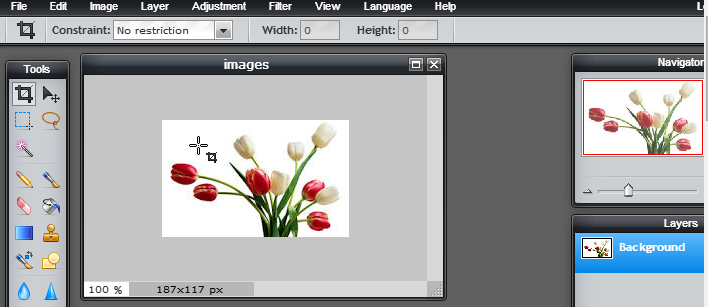 For those friends who are fond of using adobe photoshop, but unfortunately they can't access it right now, I would like to say that you've a web-based version of photoshop available and the good thing is that you don't need to install it. Free Photoshop Online has its interface which is completely looks like the adobe photoshop, since I used it and didn't found it different than adobe photoshop while looking at its interface, functions and toolbox etc. one thing is that it has fewer tools on the toolbox as compare to the desktop version of adobe photoshop. But still have important tools like lasso, eraser, blur, text and about 15+ more tools like photoshop.
Adobe Photoshop Express Editor
Adobe offers web-based version of photoshop by its own, but it didn't gain the popularity as of desktop version. But it is still a good and worth to check. Using adobe photoshop express online photo editor, you will be able to do basic editing like rotating, cropping and some funny affects to apply to your photos. Along with it, you can decorate your photo more as of your wish by picking and making use of decoration tools. While checking this tool I found it a comprehensive tool for editing photos online because you get all the editing tools at one place.
Funphotobox Online Photo Editor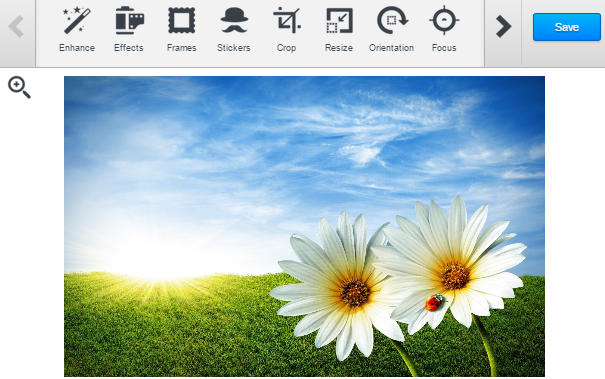 Funphotobox is a web-app which can be used for free to edit your photos with ease. Since its interface doesn't look as of adobe photoshop but looking at its feature and tools it have, I found it useful and worth adding it to my suggestion list. Basically funphotobox offers many other photography related things like animations, Facebook cover photos, photo affects etc but here we are talking only about their photo editor tool. At the top, you will see a toolbox which contains about 30 tools to choose from and will help you get your desire designing done easily.
Final Words
So dear readers, at the end of post we conclude that if you are eager to use adobe photoshop for editing your photos but can't access adobe photoshop for any reason, I hope the above tools will come in handy to let you make your desire editing easily.