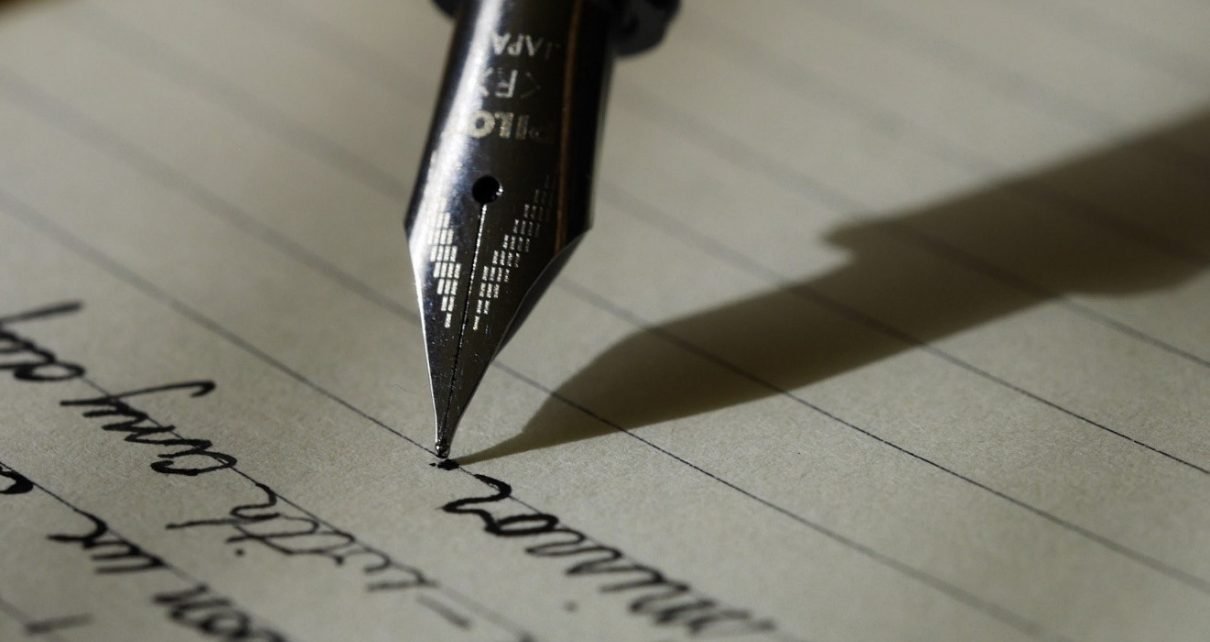 7 Secrets to Finding the Perfect Ghostwriter for Your Business
Ghostwriting – the art of making your client a famous author.
Well, that might seem to be a very satirical definition of the term, but that is actually what it is. Ghostwriters reproduce the ideas of a person on paper. The views belong to the client/author of the book, but the ghostwriters themselves do all the hard work.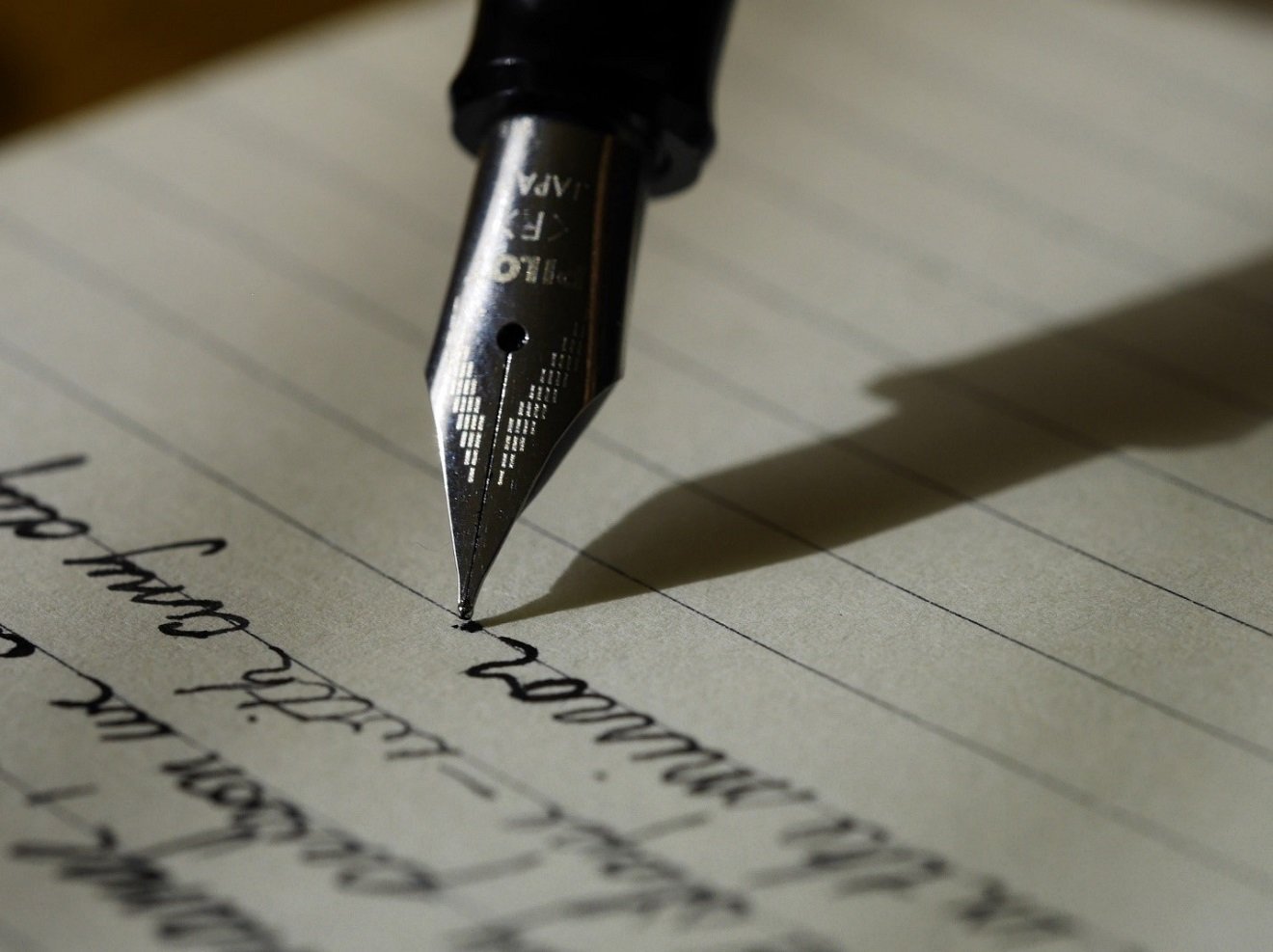 The act or art of ghostwriting have been around for ages and is more prevalent than what the general populace is aware of.
Why Hire Ghostwriters?
The biggest reason behind employing ghostwriters stems from the author's lack of confidence in their writing & literary skills. While they may be brimming with ideas, they do not know how or have the time to craft best-selling content. This remains the most significant cause behind hiring ghostwriting services even today.
The quality of a publication depends mainly on the skills, quality & capability of the hired ghostwriter. Finding a competent ghost writer is, thus, as important as deciding whether you want to employ them or not.
Some of the most famous books in history, biographies and life histories of renowned actors, sports icons, business magnates and infamous personalities—ghostwriters have worked behind the scenes in all of them.
There are numerous instances where actual writing authors employed ghostwriters to keep up with the rising popularity & demand of their works.
Here are some examples.
Robert Lawrence Stine, the popular Goosebumps & Fear Street series creator, employed ghostwriters to keep up with rising demands.
The late Ian Fleming, the creator of the James Bond series, worked with ghostwriters to publish books in quick succession.
The same goes for the late greats Tom Clancy and Robert Ludlum, authors of the best-selling espionage thrillers.
Autobiographies and life stories of the rich, famous and influential are usually written with substantial assistance from professional writers.
Former US President Ronald Reagan's An American Life, US military general Norman Schwarzkopf's It Doesn't Take A Hero, Intel CEO Andy Grove's Only the Paranoid Survive, Walmart founder Sam Walton's Made in America, etc. are a few examples.
And, did you know that many historic pieces of world literature were ghostwritten?! Prominent examples are The Works of William Shakespeare and Alexandre Dumas' The Three Musketeers & The Count of Monte Cristo.
All in all, it can be said that ghostwriters assist authors in transforming their thoughts & ideas into words and content that's guaranteed to engage & impress any audience.
If you are wondering how to find the perfect ghostwriters or discern the abilities of those you've located, here are seven age-old secrets to help you unravel their true nature.
7 Secrets for Hiring a Great Business Ghostwriter
Books and other kinds of published content are a great way to augment brand awareness and reach a larger audience.  Content writing is one of the most effective ways to promote and connect with audiences.  Blogs, articles and other kinds of engaging content can do wonders for businesses who know how to use them effectively. Physical publications, too, can provide a considerable boost to a brand image and translate adulation to increased sales.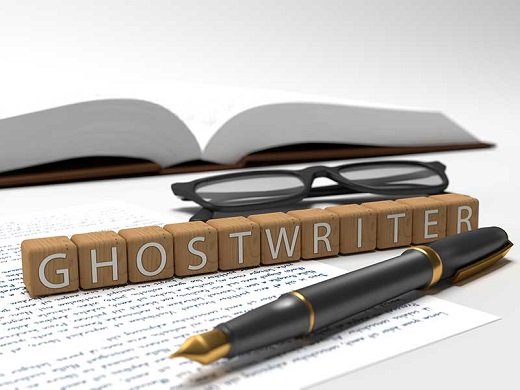 Hiring ghostwriters to write books & content for growing your business comes with specific challenges. The seven secrets below highlight those challenges implicitly and offer definitive resolution as well.
#1. Hire Writers Who Are in Sync with You
Does the hired writer understand what is asked of them? Do they get what you, your team and your business are all about?
Finding or realizing the answers to these questions is crucial for success. The ghostwriter for hire must understand their objectives, the work culture and gel well with others. If you intend to work with a ghostwriter directly, you need to make sure that they get you AND your business correctly.
A great fit and sparkling chemistry can help in capturing and getting ideas on paper perfectly.
#2. Ensure Your Writers Are Motivated Enough
Is the writer you hired slacking on his work? Are they excited to work with you, or are they showing signs of de-motivation?
Every business wants to hire people who possess the will and hunger to deliver their best. Make sure that your ghostwriters possess a similar enthusiasm. They should be excited and enthused about working with your teams & your clients.
Choose writers who possess the skills, experience and hunger to work on any writing project.
#3. Do They Have the Necessary Skills & Experience?
This is a given as no business should hire ghostwriters who are unable to deliver the goods.
Scour the professional details, work experience, skills and qualifications of your shortlisted writing personnel. This particular requirement or secret is pretty straightforward and one of the first things any business would think about. You do not need to employ much of your emotional intelligence to discern this tangible aspect of hiring ghostwriters for your business.
Ask potential writers for work samples and look into their credentials thoroughly before making your decision.
#4. Work with Writers Who Take Initiatives
It is imperative to work with people who have the same hunger to succeed like you.
To churn out quality content for your business, your hired ghostwriter must understand your vision, write with enthusiasm and take responsibility to craft the best write-ups every single time. It should not be just you or your marketing wizards pushing your ideas to the writer and asking them to complete things on time.
 A good ghostwriter works to get the best ideas on paper and publish quality stuff for maximum effectiveness.
#5. Are They Punctual Enough?
Time management is the key to success.
Your hired ghostwriters should be able to submit the required deliverables on time. Ensure that your writers have the mindset and capabilities to work on a tight schedule and are flexible enough to adapt to changing work requirements.
Consult with their references and hold discussions with your writers before delegating any urgent project to them. Then, chalk out proper plans and discuss all requirements in detail.
#6. Good Communication Skills Are A Must
Excellent verbal and non-verbal communication skills are vital attributes of any ghostwriter.
Determine their communication skills while hiring and then ensure whether your chosen ghostwriters are communicating enough with you & your teams. For example, are you receiving enough feedback about the progress of a writing project? Do they interact and discuss vital things with you while working?
Proper communication skills are vital for good teamwork, so make sure your writers possess them all.
#7. Remember to Measure the Parameters of Success
Once you and your writers are on with a project, how will you ascertain whether you are progressing the right way? What are the factors with which to judge the success of your writing endeavor for your business?
In most cases, businesses lay down a set of objectives to be completed within a deadline. Those objectives typically involve the delivery of an edit-ready manuscript with content that meet all particular requirements.
 Determine the stage of the project or the status of completion of the manuscript when you can declare that the ghostwriter has done a commendable job and it is time for others to take over. Again, the business should define what success looks like in a writing project.
Conclusion
That's about it for this article. You need to define what success looks like now, whether it's simply getting the book out or launching it on Amazon, or aiming for more ambitious goals, such as becoming a bestselling author.
Whichever is the right path for you, you'll be one step ahead if you go through the seven secrets within guide readers and business owners alike in finding the best ghostwriters for their content creating endeavors.