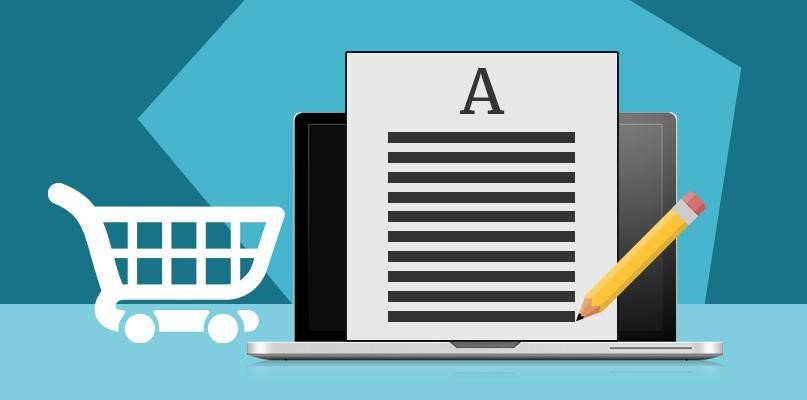 5 Reasons Why You Must Do eCommerce Blogging
Should e-commerce merchants consider blogging as a vital part of their marketing strategy? The answer is yes! Since last 10 years, blogging has been proven to be helpful for businesses to expand their reach. Though, it is also true that blogging hardly existed around 20 years ago.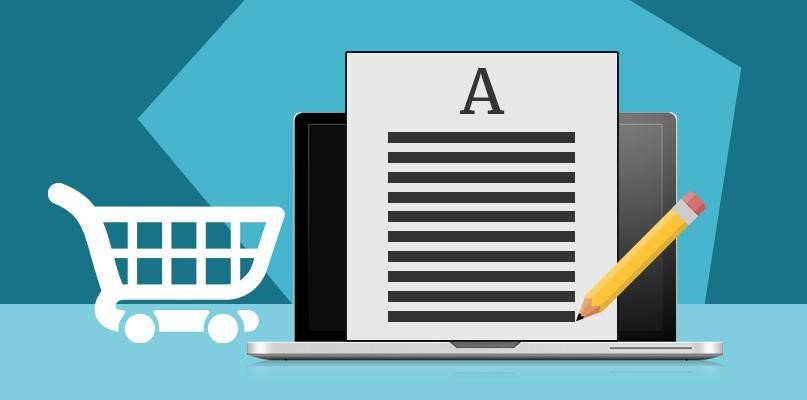 Today, there are millions of blogs up and running on the internet. Still, many online store merchants can't visualize the benefits of having a blog on their website. If that sums you up, this insightful post is for you. In this blog, you will discover that blogging not only drives traffic to your website, but it also helps to keep your audience engaged, inform them about your upcoming events, promote products and services, and showcase your rich expertise and thought-leadership.
Learn How Blogging Could Benefit Your Ecommerce Business
1. Establish Your Brand Authority
Once you've setup a blog section on your eCommerce site, it becomes important to make consistent efforts towards establishing your brand authority. You can get started with writing insightful posts that answer common queries and concerns of your customers. Educate your audience on how to use your products or services by providing expert advice. You can also suggest them some proven hacks. Creating educational content for your customers increases their loyalty towards your brand. Educational content serves as a great medium for keeping your audience engaged and attracting potential customers who are looking for the tips, hacks, and DIY. If customers find that a company is itself providing insightful content on everything they need to know, they are more likely to purchase the products from your online store.
Here's are some result-driven tips to create content for an e-commerce store: 
How-Tos
Tips, tricks, hacks, and DIY about your products or services
Use cases
Video Tutorials
Case Studies to showcase how others had used your products or services
Infographics – people love images along with statistical data
FAQ or Q&A with the industry experts

2. Increase Business Leads
Potential customers will not convert to business leads unless you know the tricks. Once you have established a good authority of your brand, you need to play smart and appropriately incorporate call-to-action buttons in your content. Call-to-action buttons leading to free content access to your readers have higher chances of generating business leads.
Here's are some popular examples of result-driven call-to-action buttons:
Free trial for 30 days
Free eBook
Sign up for a free webinar
Subscribe
Claim Your Free Trial
Send Me Specials Now
Join Free for a Month
Free factsheet
Free spreadsheet template
3. Help in Growing Your Email Subscribers List
According to the report findings of thedma.org, 66% of online customers made a purchase decision based on an effective email marketing message. In other words, when it comes to purchases made online, email marketing has the highest conversion rate as compared to direct mailings, social posts, and more. Not only is email marketing effective, but it is also cheaper as compared to other forms of advertising. In fact, you can run an email marketing for free with the help of several free software available online. If done correctly, you can gain a significant advantage over PPA (Pay Per Action).
The challenging part of running an email marketing campaign is building and growing your subscribers' list – and this is where blogging can help you out. If your e-commerce blog starts gaining traction, people are more likely to subscribe to your email campaigns and newsletters to continue receiving insightful content. The thing that you need to keep in mind is to put a sign-up form in your blog posts. If you don't know how to embed a  sign-up form in your content, you can get in touch with the experts that provide Magento eCommerce development services.
4. Direct Readers to Your Product Pages from Your Blog
Of course, you are writing blog posts to educate your audience but you can play smartly and embed your products and services wherever appropriate in your blog posts that might be useful to them. A simple text with a hyperlink is enough to channel your readers from your blog posts to your product or service pages.
Always remember that blog posts are created with an intent to solve the queries and concerns of the readers. Using them for heavy selling or dedicatedly marketing purpose will drive them away. You have to play very intelligently to incorporate your products or services into your blog post. Leave the heavy selling part to your core category and product pages.
5 Dedicated Blogging Gives People a Reason to Visit Your Website Again
If you regularly publish meaningful and insightful content, you will give the visitors a reason to visit your website again. When the visitors keep coming back to your site, it will improve the returning visitor rate in Google Analytics, which shows the audience engagement and loyalty.
A returning visitor spends around an average of 5 minutes 31 seconds on site compared to a new visitor who spends around an average of 2 minutes 31 seconds on site. You can clearly see a huge difference of over 100%. Always remember that regularly publishing fresh content in your blog section is a real incentive to keep the visitors coming back to your site.
Conclusion
Running a dedicated blog on your e-commerce site can benefit your business in several ways than you could have ever imagined. It can boost your website's traffic, improve the search engine rankings, develop your company's brand authority, and gain sales leads.