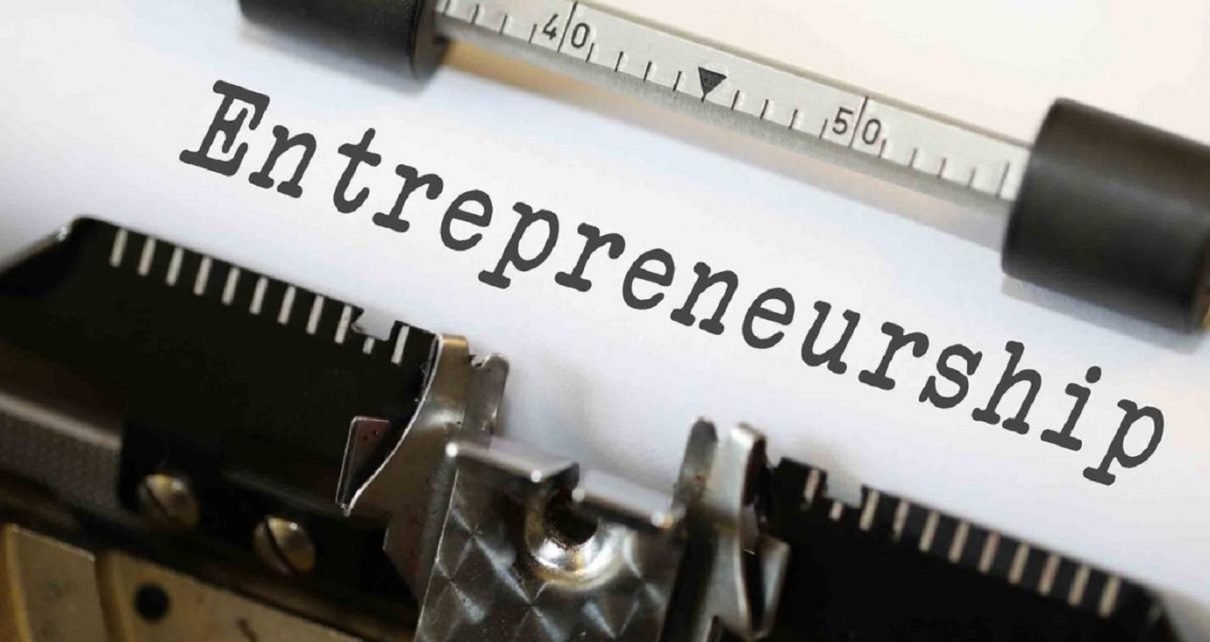 5 Whopping Trends in Entrepreneurship and AI for 2021
The entire world is still reeling from the impact of the novel Coronavirus pandemic that has been raging throughout 2020. Many industries and individual businesses suffered a hard blow due to prolonged lockdowns and shifts in consumer demands.
Stats say that 730,000 people lost their jobs between March and May 2020 in the UK.
However, industries and markets have been undergoing seismic changes even before the crisis hit, and this unfortunate series of events acted as an additional accelerant and ushered new trends in entrepreneurship and high tech.
Trends in Entrepreneurship and AI for 2021
Industries, companies, entrepreneurs, and employees alike will have to keep pace with these new trends in order to stay competitive, so here's what we can expect to see in 2021.
Trend #1. The Rise of the Digital Nomad
Digital nomadism is by no means a new trend. It started out a few years ago, when the fast internet, cloud, and remote collaboration tools such as Google Docs, Slack, Zoom, and DropBox allowed many people to work remotely.
An increasing number of companies introduced telecommuting as an option even before the pandemic forced the entire planet to turn to the work-from-home regimen. It's more effective, productive, and affordable. As a matter of fact, 85% of businesses confirm that they managed to increase productivity by allowing more flexible work arrangements.
Some people pushed this concept even further and decided to travel the world and work from any spot that has a stable internet connection. Apart from exploring new countries, this lifestyle also allows them to leverage "geo arbitrage," meaning that they can save some substantial amounts of money by relocating to areas with a lower cost of living.
And this is something that entrepreneurs can also benefit from, particularly if they're just setting up their business and want to cut expenses.
Although digital nomadism is currently somewhat hindered by travel restrictions, people still find a way to reach safer and more affordable parts of the world and work from there. As returning to the office seems unlikely for the foreseeable future, digital nomadism will become the new normal.
Trend #2. A Shift Towards Social Commerce
With 3.6 billion people using social media platforms today, brands saw a huge opportunity in simplifying the purchasing process by enabling their customers to shop directly on Facebook or Instagram.
In other words, consumers don't have to visit the company's website in order to make a purchase. The fact that an increasing number of brands use social media networks for customer support makes these channels great for interacting with customers, both pre and post-sales.
Social commerce is effective because it gives an almost personal feel since customers can communicate with brands in real-time and find the right product for them.
New, advanced tools will additionally facilitate social selling and commerce. For example, many people miss the ability to touch, feel, and try on the items they want to purchase, and that's one of the biggest obstacles that online commerce has to overcome. Augmented reality-powered chatbots can improve customer experience through try-on features that allow customers to explore products without having to visit physical stores.
Similarly, intelligent digital assistants can be used in the insurance and finance industry to engage customers, eliminate human error, automate repetitive tasks, and streamline the onboarding process.
Trend #3. Further Advances in Robotics, Automation, and Hybrid Workforce
People spend a great deal of time commuting to and from work – at least, that's how it used to be before the pandemic.
Some of them use public transport while others rely on their own cars. But, in either case, there's plenty of room for improving the efficiency of commuting and reducing its expenses.
Self-driving vehicles will be the next big thing, and they will disrupt the way people cover various distances and help people use their time more constructively while commuting. Instead of navigating traffic jams, people could work in their cars. Another important purpose of this technology is to improve safety on the road and prevent accidents.
Equipped by computer vision, drones are another interesting addition to an army of delivery vehicles. Apart from being used by retailers and food chains, these intelligent gadgets will also be used for delivering medical supplies to inaccessible regions, as well as conflict and pandemic-affected areas.
Robots will have numerous tasks in the future, especially now that social distancing has become crucial for preventing the risk of contracting the virus. While helping the elderly avoid COVID, social distancing brings about another problem – social isolation. That's where robots come in to assist the vulnerable members of the population by providing companionship, acting as caregivers, and doing certain household chores.
Trend #4. Internet of Things Will Go Mainstream
The world is preparing for the official rollout of 5G technology that will revolutionize many industries and take the concept of connectivity to a whole new level. With near-zero latency, this technology will, for example, allow surgeons to perform surgeries on patients remotely.
Besides that, the entire IoT heavily relies on super-fast, high-bandwidth, and reliable internet networks. This technology allows different interconnected devices to communicate and share massive amounts of data quickly, which is why 5G and its near-zero latency play an important role here.
In addition to some of the use cases we already mentioned, such as autonomous vehicles, drones, and healthcare robots, IoT also refers to the intelligent supply chains, smart homes, construction site monitoring, demand planning, forecasting, and cybersecurity, to name just a couple of popular implementations.
Trend #5. Second-Tier Cities Will Come to the Forefront
Big, cosmopolitan cities dominated the 20th century in terms of attracting both the best job opportunities and top talent. In other words, people who wanted to land a good job needed to move to one of these locations, while companies in search of the best people for the job also had to establish offices there.
But, as these urban areas grew, they started to become overpopulated and exhausted their pools of opportunity. The prices of real estate and office space skyrocketed, which means that the cost of living can no longer be covered by local salaries.
So-called second-tier cities saw this as an opportunity to offer better conditions and more reasonable living costs so that the workforce and companies started gravitating towards them.
Last Lines !!!
These five trends in entrepreneurship and AI will revolutionize the way we do business and significantly increase productivity, work-life balance, and cut expenses.
This includes applying AI for intelligent document extraction, customer service agent augmentation, return-to-work health tracking, or semi-autonomous robots for social separation.
<
p style="text-align: justify;">Organizations need to find a way to apply AI safely, boldly, and ethically in order to emerge stronger both in the short-term and in the long-term in the years to come.