Mobile technology has taken over the digital age. These days, mobile devices are now some of the most commonly used technologies. Figures even show that mobile has overtaken desktops in terms of web searches. Also, about 40% of online transactions are now being done on smartphone devices. Because of this, many companies are now relying on mobile marketing to become a gateway in growing and promoting their brand.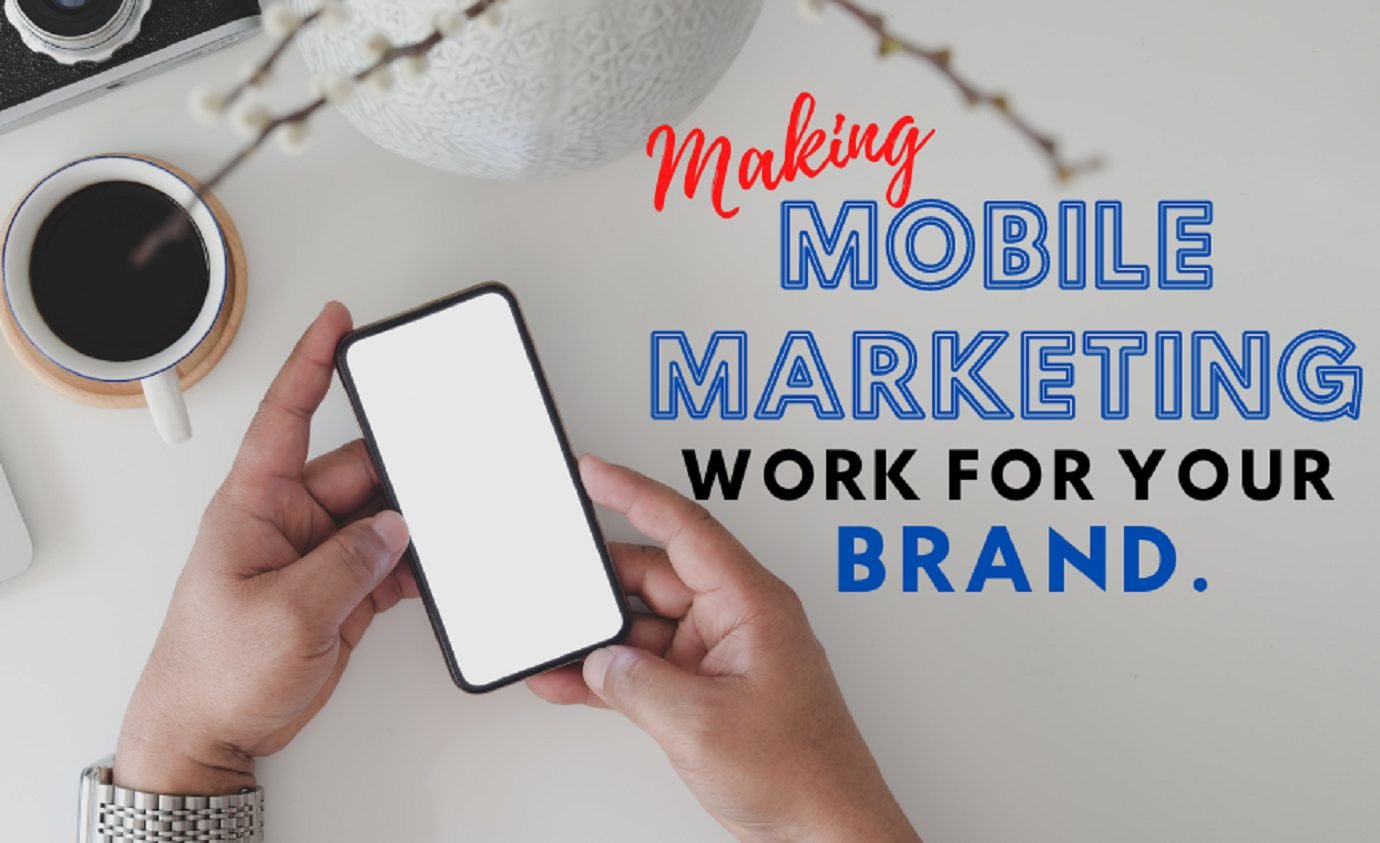 Mobile marketing is made up of multiple marketing methods, tactics, and procedures. What makes it unique among other marketing functions is how it reaches individual people. These users are those that rely on their mobile devices to do something about their day-to-day activities.
As consumers continue to lean on mobile devices, mobile marketing has become essential to reach your audience. Many are now using mobile marketing in expanding their reach and boost their brand presence towards their desired audience. This marketing technique will do so much to encourage customer interaction and improve brand recognition. It can also help revenue generation that can help your business' bottom line.
How To Leverage On Mobile Marketing For Your Brand
Mobile marketing can be a successful way to push your business's growth. It can be easier for you to connect to your audience successfully. Here are few ways to make the best of your mobile marketing campaign.
Way #1. Use of Videos
Videos are now considered the cornerstone of digital marketing. It turns to be highly effective with many promotional campaigns and can also affect many customer buying decisions. Moreover, any video content is being watched at a prodigious pace for smartphone devices. That is why the use of video materials in your mobile marketing campaign can be beneficial. It will catch the audience's interest, make them feel involved, and translate their interest to sales.
Way #2. Mobile-friendly Content
Owning a business these days constitutes having a website. A website can be your brand's most valuable resource. However, to guarantee that your website fits your mobile marketing strategy well, ensure that your website and its associated content are mobile-friendly.
Your website should encourage a positive experience, no matter what mobile device your user uses. Your webpages and applications should be able to adjust on every mobile device screen. It should also load quickly and do not have any complications or specific errors when viewed from another screen. If your site fails to do any of this, your target user will abandon your site. They might even switch to your competitors' websites instead.
Way #3. Voice Search
More and more people are now using their mobile phones to search anything on the internet using their voices. Figures show that over 41% of users are now looking for something on the Internet using voice search than typed search words per day. It is also essential that you optimize your websites for voice search. Find keywords for your niche industry that people might tell on their phones.
Way #4. SMS Marketing
When the discussion is about modern mobile devices and their potential in promotional activities, it is easy to think only about the digital possibilities that the Internet can provide. However, one of the most potent forms of mobile marketing is still in conventional environments. Text messaging is a traditional tool but an excellent marketing technique that can be explored by any company.
Connecting to your target audience via SMS marketing is a little intimate. It will work in your favor, as it still has the highest open rates across other marketing networks.
Way #5. Personalized Campaigns
Nothing beats a tailored campaign for your audience. That is why personalization is making headlines in digital marketing. Whatever tactic you use in your mobile marketing campaigns, make sure it's tailored. It should make your clients know like you're talking to them directly.
Way #6. Mobile Apps
If you're committed and inspired to lean heavily on mobile marketing to help your business expand, you may want to start creating your mobile app. A mobile app designed for your company can be a successful way to move your brand closer to your audience. It can capture their interest and make it easy for your audience to learn more about your products and services. Your mobile app will also increase brand recognition, grow your credibility and build trust with your audience. It can also serve as your fast checkout and payment hub.
Benefits Of Making Mobile Marketing Work For Your Brand
As more and more businesses are now leaning towards mobile marketing, it is essential to know its value and the advantages it can offer to your business.
#1. Builds Brand Loyalty
If you want to concentrate on repeat sales or profits and create a good track record for your brand, you should invest in mobile marketing. You can do this by building an app for your brand. A mobile app allows your audience to interact and frequently deal with your brand even after-sales.
It can also be an easy way to process transactions. You can also use these mobile apps to engage with customers and even give them rewards as returning customers. When you do this, you can develop your brand credibility and allow them to build loyalty to your brand.
#2. Connects With Your Target Audience
These days, there are about 5.2 billion mobile users around the world. As more consumers focus on their mobile devices, mobile marketing helps you relate to these audiences. Doing the mobile marketing strategy will enhance the advertising efforts to reach a particular demographic independent of what you sell. That makes your promotional activities more focused, and best captures your target audience.
#3. Highly Effective
Consumers appear to shy away from any direct advertising campaign these days. To be successful in your promotional activities, you may continue to focus on tactics that provide value and personalization to your audience. Doing mobile marketing is by far the best way to get the customers' attention without hard selling your brand.
SMS marketing still has the highest open rate of 98%. Accordingly, 82% of people using mobile devices receive and view text messages within 5 minutes. Compared to email marketing campaigns, it is often more successful as promotional emails are often routed to spam or trash without ever opening and reading their text. With SMS, nearly all messages are opened to the receiver.
Final Thoughts
As technology continues to grow, it has paved the way for technical developments, such as mobile devices. These innovations can directly affect how you promote your business and how you engage with your audience. 
To overcome the growing competition these days and remain relevant to your target audience, you need to have diverse marketing tactics for your business. Mobile marketing is no longer optional; it is now a must these days. If done correctly, it will produce excellent results that will give your company the momentum you're looking for right from the start.