5 Tips to Boost the Speed of your WordPress Website
Undoubtedly, WordPress is one of the most powerful and stable CMS platforms. Currently it powers 39.5% websites across the globe and it has captured the highest number of market shares of  60.8%.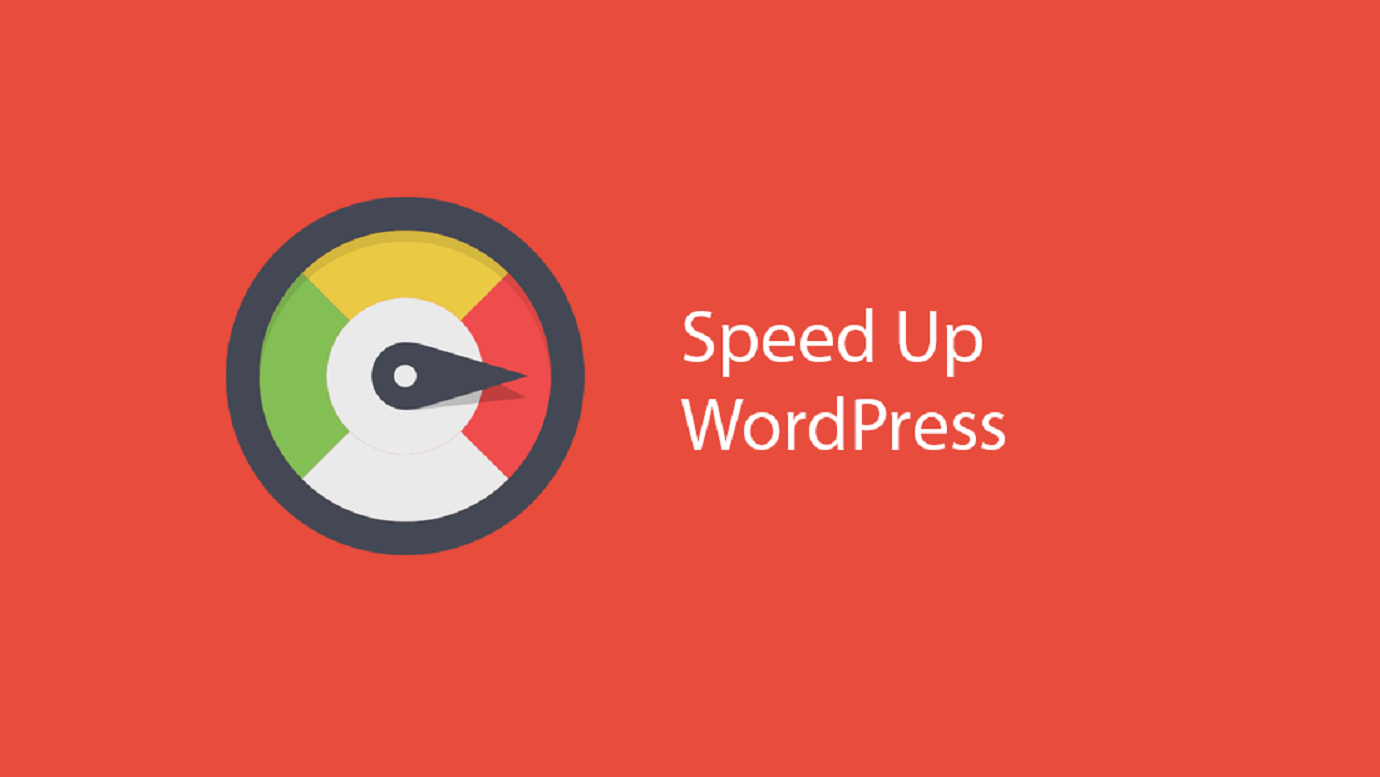 Every day over 500 websites are built on this CMS platform. Apart from being a robust, stable and secure CMS platform, it has one weakness which can literally make everything collapse.
That one weakness is WordPress websites become sluggish over time. Once you have built your website, you start adding content on it. You install new plugins, activate an appealing theme, add backlinks etc.
When the database is over-filled with files, it starts affecting your page loading speed. It not only affects your visitors but your business too. You might end up losing your valuable subscribers and customers.
For the above reason, it's essential to look after your WordPress site properly and take all necessary precautions to reduce page loading speed.
Today in this precise guide, we'll walk you through the necessary actions to need to take in order to boost the speed of your WordPress site.
But before jumping to that, let's first discuss, why the speed of a WordPress Site matters.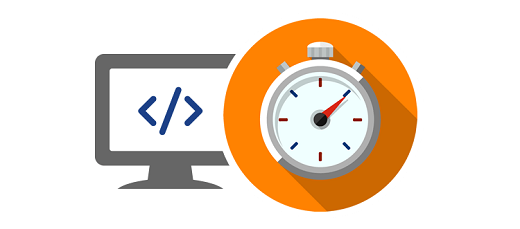 When new visitors land on your website, you have just a couple of seconds to grab the attention of visitors to turn them into prospects. It takes a lot of effort to convince someone to hang around.
As per Microsoft Bing research, if a website takes more than 2 seconds to respond, users abandon it. This can massively increase your site's bounce rate and you might end up losing sales.
Therefore, if your site is taking more than 2 seconds to load, you better pull your socks and get to work.
Apart from this, slow page loading speed can affect your website's SEO. If your site is slow your search engine rankings will also collapse.
All the above reasons we have discussed signifies the importance of page loading speed of your WordPress site.
If your site is taking too long to load, don't worry.
Keep reading this guide to discover various tips on how you can boost speed of your WordPress site.
5 Tips to boost the Speed of your WordPress site
Just for your information, we have listed these ways not by any preference, we have just tried to gather every possible way that can be used to boost page loading speed of a WordPress site.
Tip #1) Choose quality Host Service
Initially when users start their WordPress site, they're on a tight budget. They usually look out for cheaper hosting services that fall under their budget. These users often invest in shared hosting servers because they are pretty affordable.

However once their website takes off, those shared server resources become insufficient for them and it results in slow page loading speed.
Instead of going through a stressful situation, make a one-time investment and buy a hosting plan that is beneficial in the long-run.
Moreover, also check out their support services so if you get into any sort of trouble they will be there to help you out.
If you're looking for a hosting service or planning to switch to another we recommend you to either go for Liquid Web or WP Engine. These 2 are one of the most reliable and finest quality hosting server companies.
Tip #2) Use optimized WordPress themes and quality WordPress plugins
Hundreds of thousands of valuable contributions are made by developers from across the globe in the form of themes and plugins. Users add plugins on their website to improve its functionality and add new themes to make it look visually striking.
When you install plugins on your site, it loads assets on the front-end of your site and makes database calls. Adding too many unnecessary plugins will increase the number of database calls and assets which ultimately affects page loading speed. 
Similarly, you may find numerous impressive looking themes which can make your site look more incredible. However before choosing a theme make sure to check if it's a well-optimized and light-weight theme.

Some themes are usually bloated with complex layouts, flashy animations and other unnecessary features. If you'll use a theme like that it will definitely affect your site's speed.
Therefore, always avoid picking up such themes for your site. Look out for those themes which are offering those features which you necessarily require.
Tip #3) Optimize WordPress site's database
Every action that takes place on a WordPress site is connected to the database directly and indirectly both. From media files to plugins, comments to posts, everything uses the WordPress database.
Your site's database is just like a warehouse that is overloaded with junk and to make space for more things you need to clean the junk from it.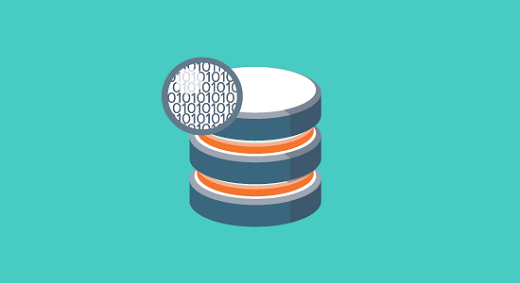 Similar is the case with your site's database. Over time when bulk of data is uploaded on it,it starts to clutter the database which adversely affects the whole website especially page loading speed.
You should remove all those unnecessary files that are only taking extra space in your database and polluting it.
You can optimize your website's database in 2 ways. Either you do it manually using phpMyadmin or use database optimization plugins.
Since it can be a pretty daunting task we suggest you to use an automated process. There are numerous database optimization plugins available. Some of the popular ones which we recommend are following,
WP-Optimize
WP Clean Up Optimizer
Breeze
Smart Clean-up Tools
Tip #4) Update your WordPress site's PHP Version
WordPress site's are built on programming languages. PHP is one of the most commonly used languages in the WordPress development space. Therefore it's necessary to keep the PHP version you're using on your site up-to-date.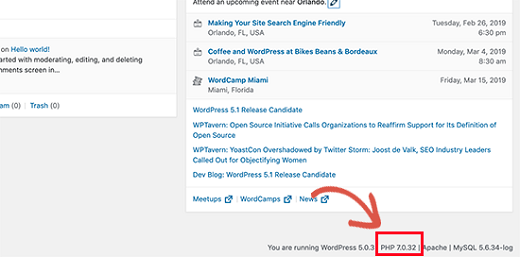 Since PHP is an open-source programming language, the lines of code can be tweaked easily. When a new PHP version is released in the market, developers stop taking care of the old ones which gives hackers a full-fledged opportunity to hack your site.
When it comes to speed optimization, the Official WordPress support documents also strongly suggest WordPress users to update the PHP version of their site to massively boost the overall performance of their website.
Tip #5) Compress Media Files (Images)
Compressing media files can massively boost your site's page loading speed.
Since images are one of the most commonly used media files, it's essential to compress and optimize them before uploading them on a website.
When you upload large size images, it takes unnecessary space which affects your site's overall performance especially speed.
Image optimization is necessary because it decreases the size of the file without compromising on it's quality.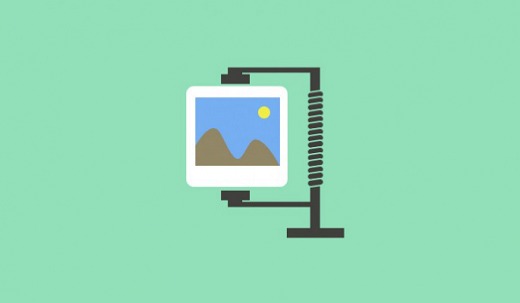 It can also be done in two ways, manual and by using image optimization plugins.
Either you edit those images on photo editing software like Adobe Photoshop or Affinity Photo, and then upload them on your site.
If you don't want to go through this complicated process, you can always use WordPress image optimization plugins. All you need is to download and activate them and leave rest to them.
Image Compression Plugins automatically optimize all the images that are uploaded in the media library of your WordPress site. Moreover, when you add new images they will also be optimized automatically.
Plenty of image optimization plugins are available, so recommend ones are,
WP Smush
ShortPixel Image Optimizer
EWWW Image Optimizer
Optimus- WordPress Image Optimizer
Compress JPEG & PNG Images
Key takeaways
There are numerous apart from the 5 we have discussed in this article to boost the speed of your WordPress site. It's important to first inspect these primary ones before you move ahead.
<
p style="text-align: justify;">Mostly, these 5 tips turn out to be helpful as these are basic elements which are often overlooked. We hope this short guide will help you to boost your WordPress site's speed.