There's a common misconception going around that blogging is easy. But it's not only about writing creative content and fancy headlines. There's much more to it.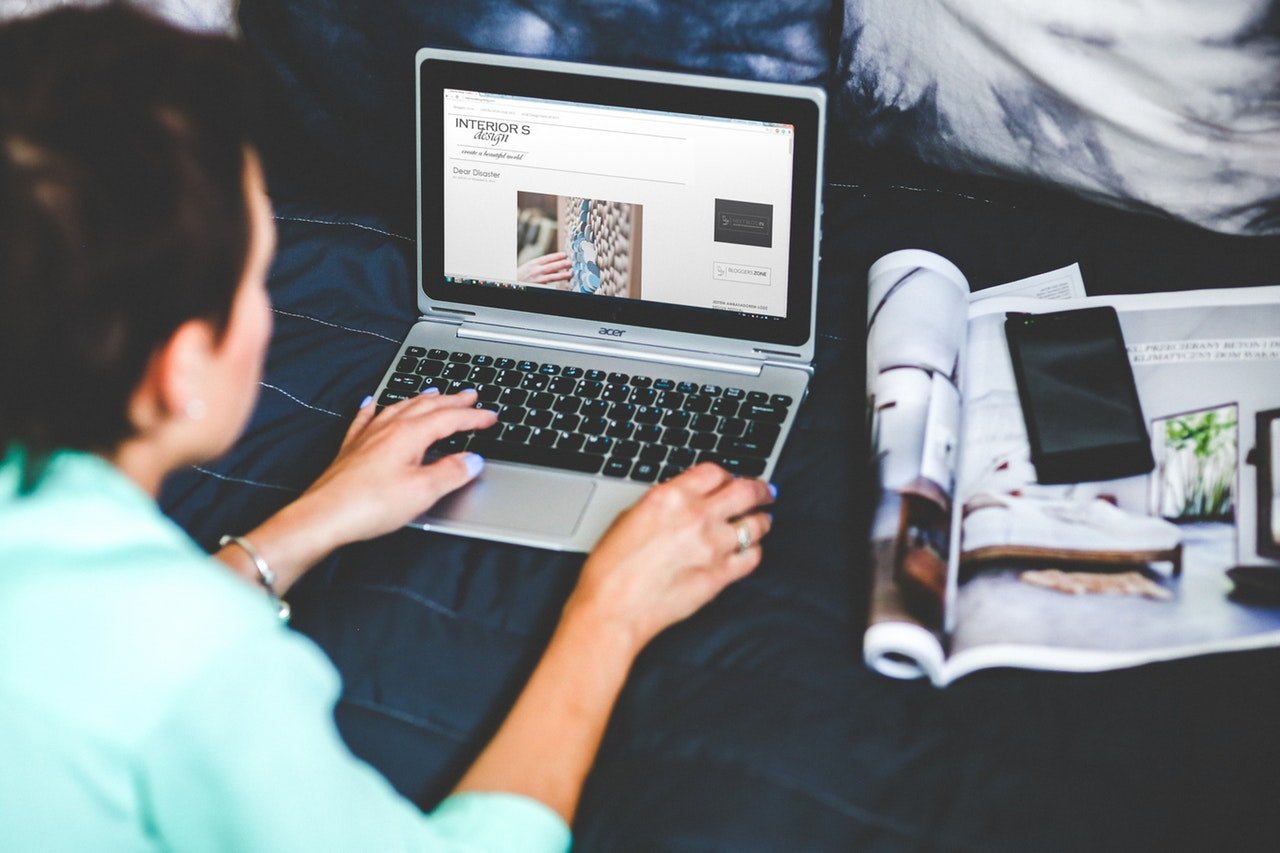 Beyond the writing and promoting the content on social media, there are many other things that every seasoned blogger needs.
Therefore, today in this blog we decided to share with you 6 must-have accessories and tools for the seasoned blogger. It makes the life of bloggers less hectic and makes every day productive.
So, without further ado, let us check out the blog!
1. Ergonomic Accessories
The first accessory that every blogger must-have is ergonomic accessories. The core reason for having ergonomic accessories is to increase the comfort of the blogger.
Often, many of us have complained about back pain, eyestrain, and of course wrist pain due to constant usage of the computer.
Hence, keep the ergonomic accessories like monitor arm, sit-stand workstation, laptop arm, ergonomic chair, and more.
Each of these accessories is of adjustable size, due to which one can adjust accordingly. In addition to that, it increases comfort and pain.
2. Desk Accessories
There are plenty of desk accessories that every blogger needs. For instance, keeping a planner by your side will help you in staying updated with the goal and achieve the targets.
In addition to that, keep the sticky notes, calendar, pens, and the clock on your desk. A printer is a must accessory to have for the blogging purpose.
Keep an organizer set, where you can put all the files and other desk necessities that will save your time in finding it.
Lastly, keep a cable manager or outlet that will prevent the cable clutter away from the desk. Moreover, the cables will not be damaged.
Pro-tip – Stay Hydrated by keeping a water bottle next to you!
3. Computer and 24×7 Internet
Another accessory for blogging that everyone needs is a computer with 24×7 strong internet connections. Once you have both of these then you are all set to conquer the world.
Since you have started blogging, then a compatible domain and hosting services will be required.
Alongside, you can also write down the blogposts in the Ms-Word or perhaps the Google Docs and then post on your blog.
Since it is difficult to manage the schedule, you can even set the reminders on your computer that helps you in meeting the deadlines.
4. Grammar Checker
Once you have completed writing the content, to polish it off, it requires editing. It will refine the draft of writing and improves the skill. There are many grammar checking tools out there.
But, we highly suggest you opt for Grammarly and Hemingway App. It helps in eliminating the grammatical errors and makes your content user-friendly.
As much as good writing is about the grammar, one also has to ensure that the content hits right at the chord and leave an impact.
That is why Hemingway App provides you suggestion in adding and removing specific words. It improves the reading level of your article.
5. Keyword Planner
Blogging is also about targeting the specific audience that finds your content interesting. It will help in boosting organic search traffic. To help you out with it, the Google Keyword Planner is an effective option for generating the traffic.
Google's keyword planner is the best way to form the content by plugging in the right keywords, which are appropriate to your site. Besides, you can also select the competitor's keyword and then optimize the content accordingly.
Alongside, you can also opt for the SEMRUSH and LongTailPro, which is a desktop-based keyword research tool. For someone who is not experienced or skilled with the keyword planner can opt the LongTailPro.
6. Design and Visuals
When you have attractive visuals then it certainly gathers the attention of readers. Thus, it is significant for the blogger to create brilliant designs and striking images. For that, Canva is an exceptional tool to create the images, infographics, headers for various social media websites, and more.
It also supports different fonts that enhance your post. The best part about using Canva is the drag and drop features that make the designing super easy and quick.  You can also share the images directly to the social media accounts.
Wrapping Words!!!
So, that was all about the six must-have accessories and tools that every seasoned blogger needs. Life as a seasoned blogger might seem easy but it is surely hectic. To stay organized and manage the stress, it is surely a tricky task.
Hence, try out the above-mentioned tools that will boost up your progress and improve your blogging career. These tools will also help you in increasing the productivity that helps you in becoming a better blogger.  Do try out the above tools and drop your suggestions, experience, and journey of becoming blogger in the comment section below. Happy Blogging Peeps!