The number of people who use mobile devices continues to increase every day. These gadgets have become human extensions, and some people don't even leave their homes without them. This growing scenario offers brands who want to get closer to their customers a lot of successful opportunities. Through using mobile marketing tactics, you will be able to meet consumers anywhere and at any moment, delivering important content.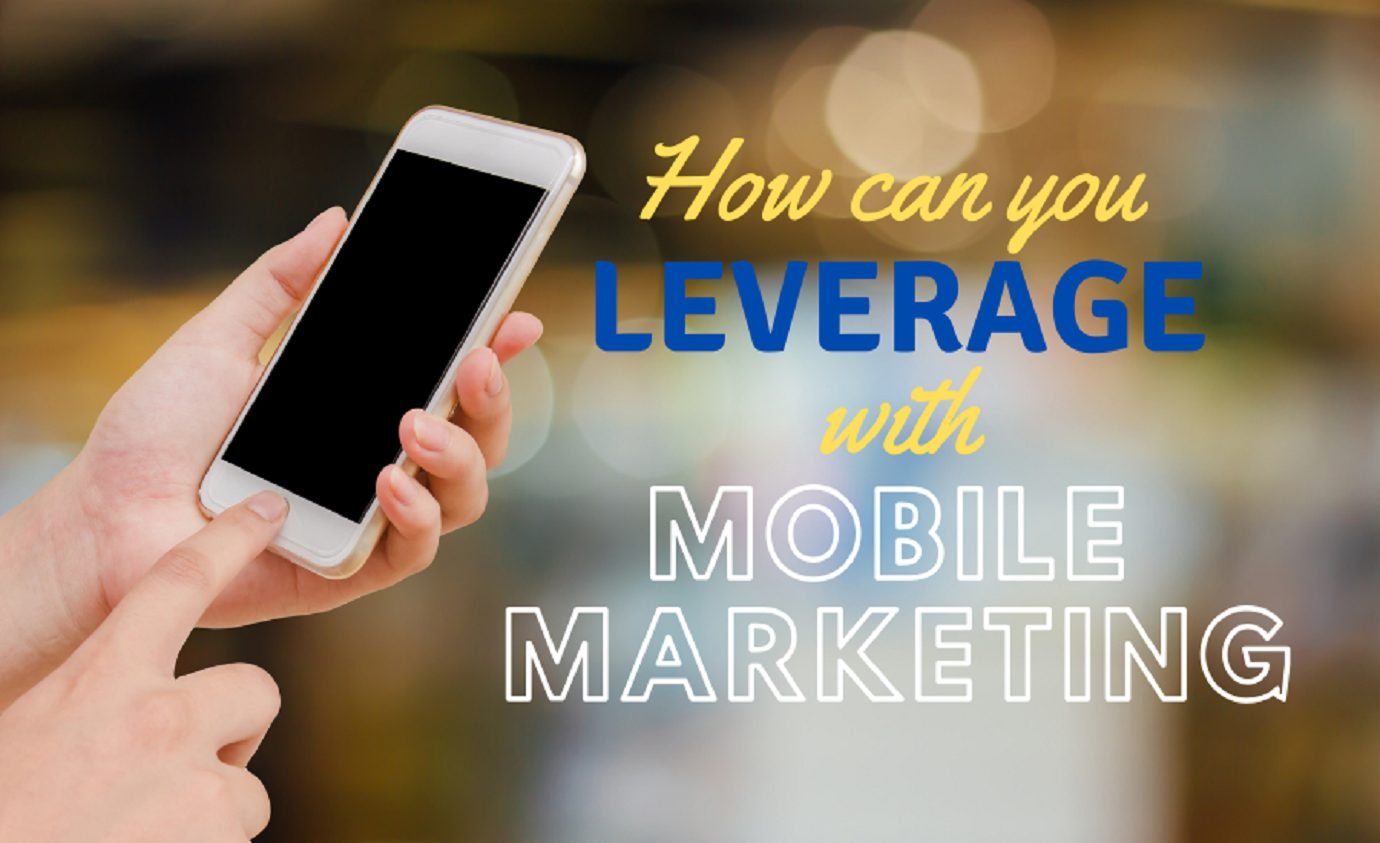 Mobile marketing is an effective way to gain leads and boost online revenue. It is an excellent medium for marketers and business owners to reach out to their audiences through mobile phones. Mobile marketing has now evolved into a multi-channel marketing strategy that uses various techniques like SMS texting, social networking, WhatsApp messaging, and more.
Why Leverage With Mobile Marketing?
Mobile users worldwide have now soared to almost 6.95 billion. Through the best marketing campaign, you reach a bigger market. Mobile marketing response figures are remarkably high over the years. Most of this is due to the growing statistics above. Instead of throwing away postcards or consumer surveys for a later period, many people have their cellphones in their pockets and can respond instantly.
There are many advantages and benefits to companies that employ such innovation as part of their promotional activities. Mobile marketing works as a convenient platform for small business owners. The accessibility and cost efficiency of this promotional activity is unprecedented when compared with other marketing formats. You are not required to spend for postage, printing, or air time, with just a nominal charge per text message usually needed. In comparison, the price of production and supply declines considerably as the output grows.
How To Leverage With Mobile Marketing For Your Business
The number of people using mobile devices makes it more beneficial to implement mobile marketing for your business. Failing to do so can lead your brand to be left behind in the competition arena.
To make your business thrive and ensure that you get the most out of your mobile marketing promotional activities, here are few tips that you can do to boost your campaign.
Way #1. Use SMS Marketing
These days, people are leaning on their smartphones to text rather than to make calls. It is easier for any user to relate to a post than to digest a marketing campaign received through a phone call.
About 58% of mobile users search their phones every hour, and over 41% of mobile phone users choose text messaging over phone calls. These are the number of people you can interest in your product by sending a text message. However, do not overstep or let it look too promotional. You can send text messages for fallout buyers, promotion codes to prospective clients, and more.
When considering mobile devices and their potential in promotional activities, it is convenient to think only about the digital possibilities that the Internet can bring. However, SMS marketing is still one of the most important mobile marketing types in this modern environment with the highest open rate. Text messaging is a conventional but excellent marketing technique that can be explored by any organization.
Way #2. Have A Mobile App For Your Business
A mobile app built for your business will be an excellent way to get your brand closer to your audience. It will capture their curiosity and make it possible for your audience to learn more about your products and services at their fingertips.
A significant proportion of consumers, about 51%, use mobile apps to buy or scan items on their smartphones. That is why it essential to consider developing a mobile app for your business. Building a mobile app can be one of your most significant investments because it allows you to be relevant and competitive in your target market. Your mobile app can also help you increase brand recognition, improve your reputation and create confidence with your audience. Furthermore, it can also act as your quick checkout and payment center that offers more convenience to your target audience.
Way #3. Go Big On Social Media
While social media marketing can be an entirely different marketing tactic, if you are not leveraging it for your mobile marketing campaigns, you are making your brand fall behind. These days, people use mobile devices to access their social media accounts rather than laptops or desktop computer.
To ensure that you find success in combining social media and mobile marketing, you need to optimize your content. You need to follow all format guidelines for each social media platform. While some still access social media sites like Facebook and Twitter on their desktop version, you need to create posts and content with mobile users in mind.
Way #4. Make Your Website Mobile-Friendly
One of the most frequent issues from consumers when browsing the Internet on a tablet or smartphone is that web pages they access have not been designed for smaller screens. Your website can be incredibly unfriendly, with inadequate font sizes and rough navigation features. It can give an overall strain on your business.
You need to know that one of the most critical reasons for success in your mobile marketing campaign is your website. Make sure your webpages and posts quickly adapt to whatever screen size your user is using. It would be best also to follow mobile Search Engine Optimization (SEO). Remember also that Google penalizes sites that do not conform to these devices, especially if pages take a long time to load.
Way #5. Include Video Contents
Videos are often regarded as the backbone of digital marketing. It turns out to be a highly successful medium for many sales campaigns and can also impact many consumer purchasing decisions. Furthermore, some video output on smartphone devices is being viewed at a prodigious rate. That is why the use of video materials in your mobile marketing strategy can be helpful. It will draw the audience's attention, make them feel interested, and convert their interest into sales.
Way #6. Create QR Codes
If you want to push the audience straight to the shopping cart, use QR codes. If your touchpoint is down, you're going to have a chance to close the deal without any interruption. Codes function as a key to a particular website. Your customers don't need to type anything at all. They have to point the mobile camera to the QR code and instantly get the information. Including this in your campaigns can be highly effective and improve conversion.
Way #7. Optimize Voice Search
More and more people are now using their mobile phones to scan the Internet with their voices. Figures reveal that more than 41% of people are already opting for a voice search on the Internet than search words typed every day. It is also essential that you customize your voice search websites. Find keywords for your niche industry that people would say on their phones. Optimizing your brand and content for voice search can help you step ahead of the competition and ensure that your business will thrive.
Final Thoughts
Mobile marketing campaigns offer businesses a lot of good sales opportunities. It makes your target audience get closer to your brand and boost your relationship with existing consumers.
These days, mobile marketing is optional, but it has become obligatory to make sure that your brand will stand out in the competitive pit. It can hold your company up and expand your influence in your desired market.
Leveraging mobile marketing is one of the best promotional activities you can do this year for many years to come.