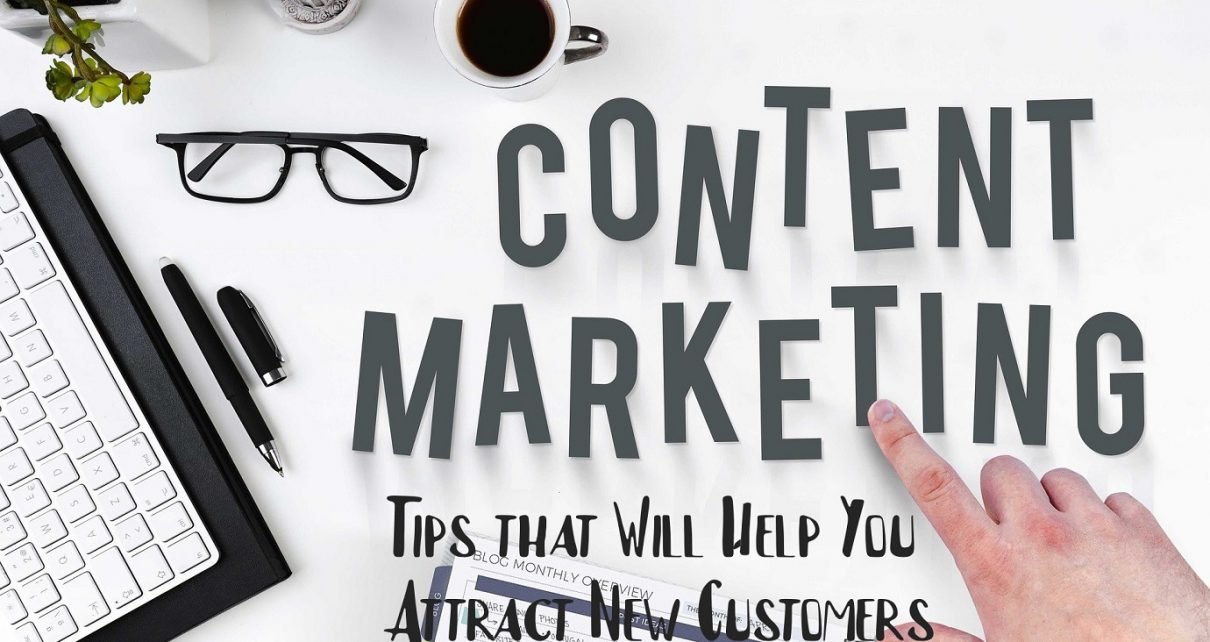 Content Marketing Tips that Will Help You Attract New Customers
Content marketing is not a new concept or something out of the box in the digital marketing world. Although it is tricky, and things are getting complicated with time now. The demand for content is increasing on various social media channels. Content attracts severe and potential customers to your business, and so you have to make sure that it covers unique and best information.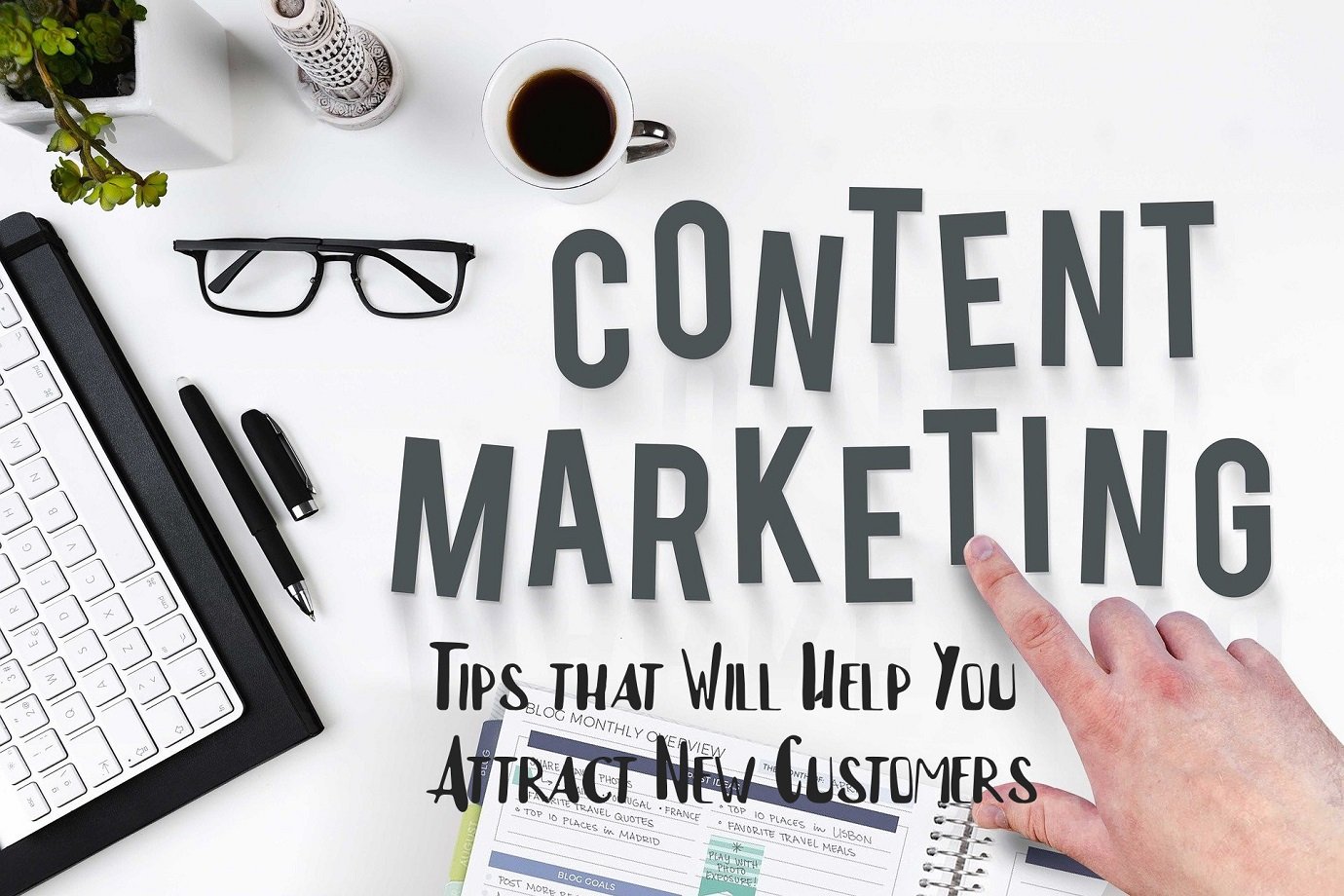 Having a well-defined content marketing strategy is very important for your business to gain and grow new customers. There is no specific tool, process, or technique that we implement for all the businesses and social media channels because the success does not depend upon following strategy but on how you implement it and present it in front of the correct audience. 
What is content marketing? And Why is it important?

Content is the heart of any digital marketing strategy. It is the marketing process of creating and presenting unique, relevant content on various channels to attract relevant customers. 
Content marketing means creating valuable and useful content for your existing and potential customers. Presenting a product in front of the right audience in the right way is essential to increase sales and conversions. 
Content marketing is essential to attract and target a specific audience to convert them into your loyal customers. Posting and sharing good quality content can gain your trust and credibility. 
Some points that will show you why content marketing is essential-
It enhances and improves your SEO
It improves your social media marketing strategy
Increase your brand value
Builds trust amongst your existing customers and potential customers
Drives Traffic and leads
Builds long term and healthy relationship with customers
Competitive Edge
Types of content

Content is not only about the blog posting you create, but there are several useful contents that you can create and that can add a lot of value to your business-
Blog post
Infographics
PDF
Video
PR
Webinars
Images
Newsletters
Social Media post
Podcast
E-books
Guides
White papers
What is an Effective Content Marketing Strategy?
Content Marketing strategy is a technique to promote your brand, product, services, and generate usefully leads and conversion through it. It is a way of advertising your products and services to the potential audience in the best way.
Content marketing is not all about selling your product. It is also about delivering the right and useful information to the right audiences. Plan and implement a solid marketing strategy and watch great results. 
Make Sticky content
Sticky content means that you don't just make great content and add some features that make your audience stay there for more time and browse more from your website. Add something like read more, sign up for more information, or some other call to action buttons. Keeping them long on your website by engaging them will increase your chances of converting them.
Create every green content and increase the shelf life of your content. Create such content that is interesting not just today but forever and relatable to the target audience and your business. Deliver valuable and insightful content that keeps your audience engaged and brings them back to your websites, blog, or channel. This technique will help you build a trustworthy reputation for your business and brand and attract the right audience. 
Know your Audience

Before creating content, the most important thing is to make sure who your audience is. Then only will you be able to develop the right strategy and content? 
Create and write the blogs according to your audience because then only they will be engaging—Understand what your potential customers what by analysis. Having a clear and good understanding of your audience will help you create more successful and viral content. 
Competitors Analysis

It might seem to be old and the most apparent strategy, but it is beneficial. Look at the other similar successful businesses and follow their content types and formats. This way, you will know what will work best for your business and what people love reading more.
If you do competitor analysis properly, you can create successful content and attract the right audience. 
Encourage Sharing of Content
What will be the use of content if it is not in front of the right audience? The most important point is creating the best content and getting it in front of audiences' right set. Encourage the right audience to share your content through various means like social media channels, etc. 
You are sharing your content in front of more potential customers and attracting more loyal customers. Add the social share bars in your blogs and website so that people can share your content easily. 
Encourage Them to Buy
Adding a call-to-action button in your content will encourage your audiences to take the next action if they like your content. To get your audience to convert into your customers, you have to create quality content to engage them for a long and bring them to the point where they will decide to buy your product or service. 
Repurpose Your Content
Creating great and valuable content is a very time consuming and costly affair. So, you should make use of it more effectively by not just sharing it once but more often. Repurpose your content and publish it more than once but in some different format to add the same value. 
Turn your great content into some podcasts, PDFs, videos, e-books, guides, etc., and share and promote it as much you can. Visual contents are more attractive. 
Create Visual content

No wonder that people like to watch more than read more. You might have seen those videos. Graphics, images are the more shareable content and more engaging. People find it bore to read long-range, but they are more inclined towards visuals because it looks interesting. So, focus more on adding visuals to your content. It is the best way to attract customers and promote more sharing of content. Visuals are more often shared. 
Monitor Your progress

Set some concrete and realistic goals for your content marketing and try to accomplish them using the right strategy. Analyze and set the goals that are important for your business. 
Also, monitor your progress toward your goal regularly. Look if your content is generating expected results or not and if they are not, look for some issues and change your strategy. 
Conclusion

Content marketing is the soul of every digital marketing effort. Following the right strategy will pay off your marketing efforts.  
<
p style="text-align: justify;">Follow all these marketing strategies and attract the right customers and generate a high amount of revenue. If you do not know how to apply any of these content marketing techniques, you can surely take some digital marketing agency. The team of professionals will help you create high quality and valuable content that will generate increased revenues.