If you have any experience of using the WordPress Plugins, then you must know, how these plugins can extend the overall functionalities and competencies of your WordPress website. There are more than 55000 plugins available for WordPress and sometimes it becomes hard to choose the right plugins out of so many options.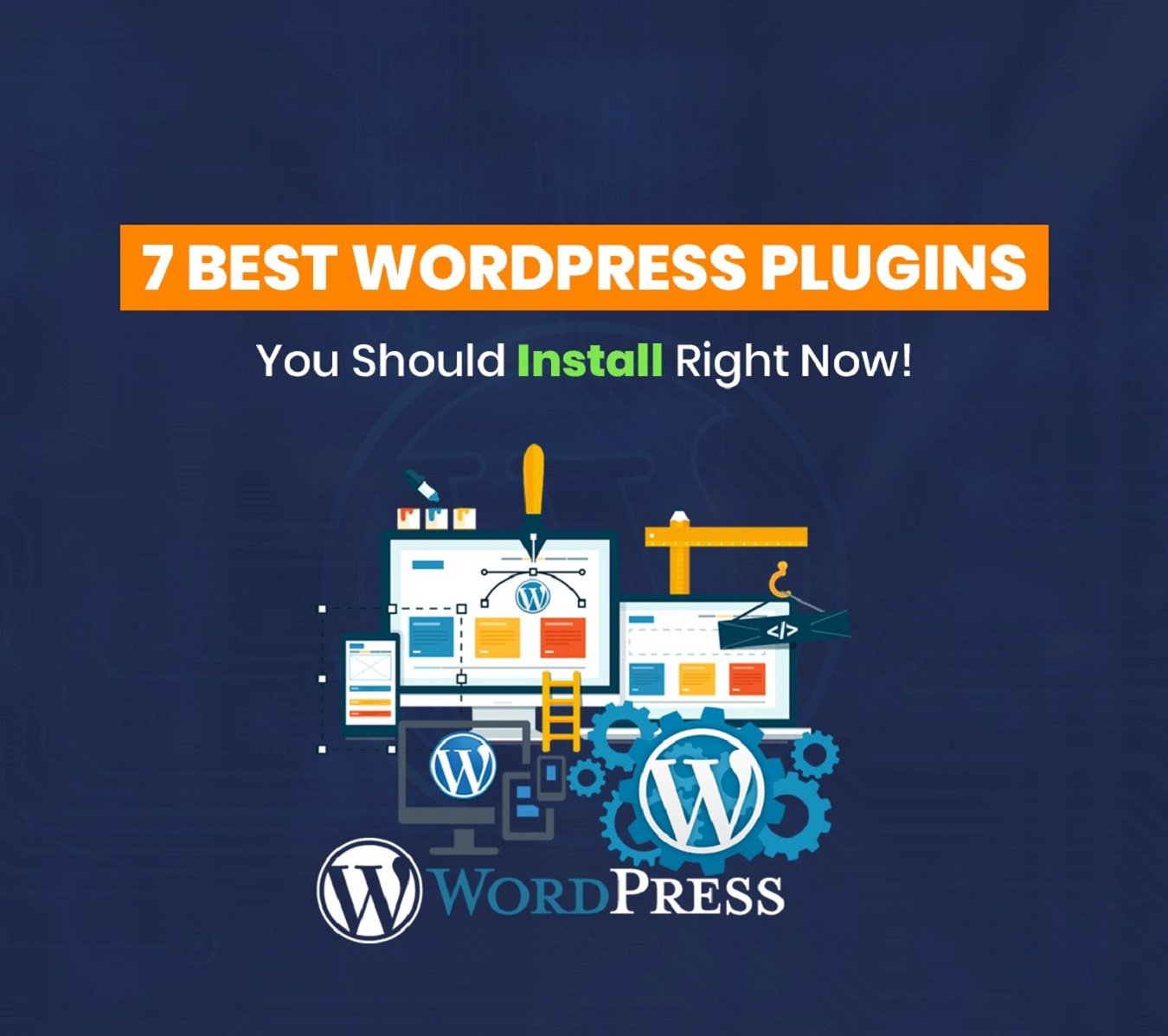 In this article, I am going to share with you some most amazing WordPress Plugins that can-do wonders for your website. Many businesses are using these plugins and these are probably the best I know so far. Some plugins are free to use and some are paid, depending on your online website needs, you can use any of them.
Are you a beginner and struggling with choosing the right plugins for your website? You should not worry because I am here to solve your problem. All plugins mentioned in the article are reliable and would not be heavy on your pocket.
Check out these amazing WordPress Plugins!
1. MonsterInsights
MonsterInsights is one of the best Google Analytics WordPress plugins. It lets you properly link Google Analytics with your website, so you can keep track of your website's users and visitors. This also allows you to see all the important statistics about your website traffic and visits inside the dashboard of your WordPress.
You can accordingly optimize your website by increasing the revenue, subscribers' traffic and after installing the Google Analytics on your WordPress, you can enable Google Analytics eCommerce tracking that helps you to track your daily visitors.
You can try the free version of the MonsterInsights to get an idea about its features and functionalities but the real strength comes by upgrading to the Pro version. There are over 2 million websites are using the MonsterInsights.
2. WPForms
All websites require a contact form to easily get in touch with their visitors. The WPForms is one of the most user-friendly WordPress contact form plugins. It is a drag & drops online form builder that lets you easily make contact forms, online order forms, email subscription forms, polls, surveys, payment forms, and fundamentally all kinds of online forms in a few clicks. WPForms assimilates with all famous platforms of payment and marketing that allows you to build forms in less than five minutes. Here, you will have options to create a login page and WordPress user registration form.
There are around 2 million websites using the WPForms, and over 2 years, they have constantly maintained a 4.9 out of 5-star rating. You can use the free WPForms Lite version that is easily available for those searching for a simple solution. If you are really willing to grow your online business, then I would suggest you to get a Pro version with more powerful features to increase your lead generation efforts.
3. Sucuri
For all online business owners, security must be a topmost priority. Sucuri is a security plugin in WordPress and web application firewall, which is perhaps the best security shields you can get for your website.
They protect and monitor your website from malware threats, DDoS, brute force attacks, XSS attacks, and essentially all other attacks. If there is no firewall on your website, then you should add one. Sucuri would also help to block thousands of attacks on your website every month.
4. Yoast SEO
SEO helps you get more visitors from search engines to your website. While WordPress is very SEO friendly, there is so much more you can do to increase your website traffic using SEO best practices.
I must say that Yoast SEO is the most famous plugin of WordPress. Yoast provides the all-inclusive solution with all the tools and features that you require to boost your on-page SEO. It also supports you generate sitemaps, adds meta tags, link your website to Google Search Console, social media optimizing and many more.
Yoast comes with very effective Redirect feature that allows you to easily make 301 redirects that are very useful. It also detects URLs change and generates auto-redirects, doing this you will not have any cracked links on the website.
5. WordFence Security
In order to keep your WordPress website protected and secure, there are a lot of plugins for security available in WordPress. The Wordfence Security is one of the most trusted plugins for maintaining the security and you can definitely depend on this. The main features of this plugin are malware scan, Firewall protection, live traffic monitoring, login security, blocking, and so on. The plugin allows you to screen your traffic in real-time with humans, robots, logouts, logins, 404 errors, etc. With the real-time traffic monitoring, you can be conscious of all safety threats your website is facing and take prompt action against it.
6. WP Smush
As we all know that the images are the great possessions for your web page that can easily grab the attention of users. Using images on your pages or posts can help you to carry the message more effectively as compared with the simple texts. There are many free plugins available to optimize your images in the web pages or blog posts. You can optimize and compress the images without dropping the quality of the images through WP Smush plugin. It improves the quality for all of your image in GIF, PNG and JPEG formats by using advanced compression methods and saves the memory space. All of your attachments auto-smushes on upload or you can manually smush attachments in the media library.
7. WP Rocket
WP Rocket is a strong plugin of WordPress for caching that supports you to increase your loading times. It creates the copies of cache for each page dynamically-generated on your website, it also reduces the workload of your server. The quick page load times are very critical, and caching tools can be a more effective solution as compared with the optimization of image. For instance, the W3 Total Cache plugin can reduce your overall time of loading by 43 per cent on average
In caching plugin tests, the WP Rocket performs even better as it reduced load times of page by 63 per cent. Some of the major features of the WP Rocket WordPress plugins are that it caches dynamically generated page of your website, allow slow loading for quicker loading times, improve browser caching at user-end and it also assimilates your caching tools with Content Delivery Network.
 Conclusion
Now, you may have a better idea of the features and functionalities of each plugin mentioned in this article. I gave a brief overview of each plugin; so, you can have a better understanding of their working and functions and how they can help you to improve your website performance. Before choosing any plugin for your website, I would recommend you to understand your website needs. I am not saying all plugins are a must-have for you, but they can prove quite essential for you.
I hope the information shared in this article was useful and help you to select the right plugins for your website. You can ask me any question about WordPress plugins in the comments section. Do share this article in your circle, if you find it useful.