WordPress runs 30% of the entire internet. There is no such denying in WordPress capabilities. A large number of businesses and start-ups are relying on this amazing CMS for their websites and blogs. It is free, easy to use and wonderful CMS than others.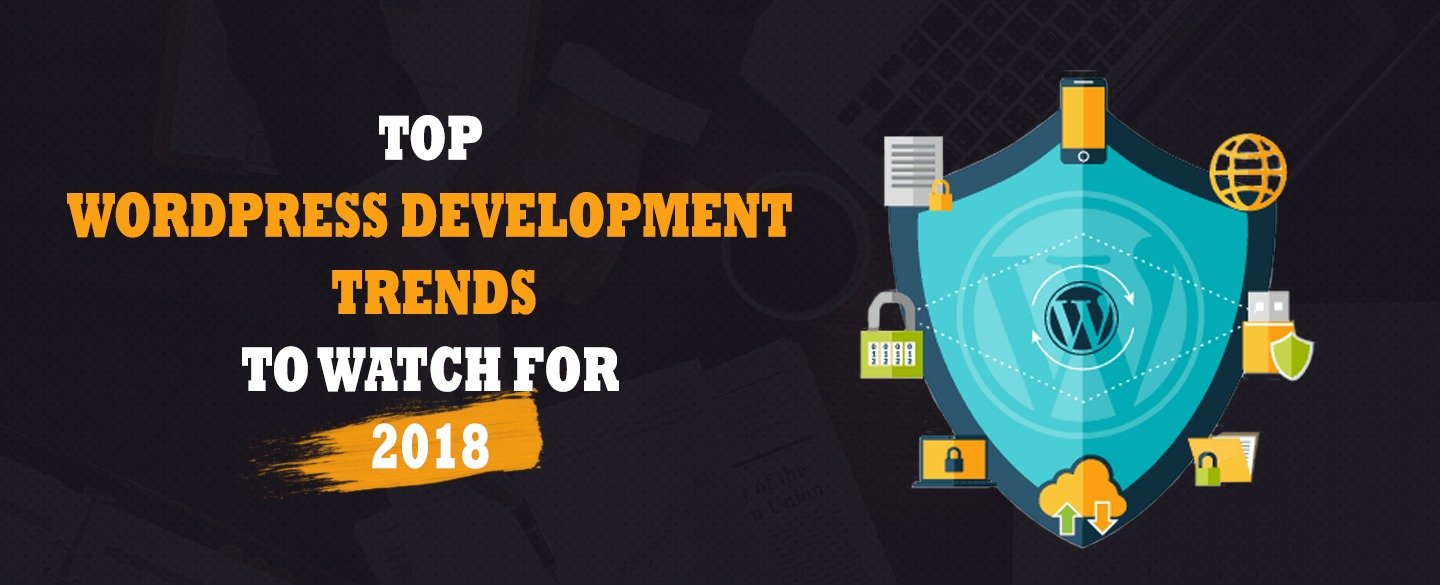 Some important stats that shows the power of WordPress
According to a report by W3techs, "WordPress has 58.55% of the CMS Marketshare – more than all other systems (e.g. Drupal, Joomla) combined".
As per the survey conducted by Netcraft, it is estimated that over 172 million websites are active and around 75,000,000 websites are on the WordPress platform and around half of those sites being hosted on the WordPress.com. It shows that almost 20% of self-hosted websites use WordPress which is not a less number.
com gets more unique visitors than Amazon (126 million per month vs. 96 million per month) (Source – codeinwp.com)
Technorati report says that 8% of the top 100 blogs are managed with WordPress.
The keyword "WordPress" gets googled around 2.8 million times every month.
Topmost businesses like – MTV news, CNN, Sony Music, The NewYorker, TechCrunch are utilising WordPress for their official website. The superb quality about WordPress is – it's a user-friendly that even a newbie can use it effectively.
WordPress is a perfect tool for website design and development. It gave us many reasons to use it but some of its key features are–
Improved Widgets
Social Sharing
Huge plugin library
Multiple Page Styles
Easy Upgrade and Support
Theme Customization
SEO friendly
Retina Ready display
Being the star of content management system, WordPress is allowing web developers to create responsive web pages. You don't have to do much effort because WordPress based sites are mobile ready and SEO friendly.
In this post, we would like to discuss some important and topmost trends for WordPress development 2018. Let's get started –
1. Virtual Reality Plugin
Everyday launching new updates and features, WordPress is now supporting VR too. Visitors can experience content in a 3D or 2D form with the help of any VR capable device. There are many plugins available for creating VR experience, some of them are –
360° Panoramic Image Viewer – it is a newly launched plugin, offers a 360° experience for pictures. It can be used in a responsive design and supports flat panoramic images.
MOMENTOPRESS – It is a free plugin which supports 360° photos and videos. It is compatible with Google Cardboard.
WP-VR View – This plugin allows developers to show the photosphere images and videos.
2. Drag and Drop WordPress Themes
WordPress is much popular for its themes. It offers thousands of themes layout free. These themes are highly customizable and user-friendly. 2017 was an impactful year for "drag and drop themes". Users loved to create websites without writing a single line code.
It allows both coders and non-coders to experiment with different layouts and plugin as well. It's very simple to add a video header by just drag and drop.
Those who always like experimenting to bring quality in sites can enjoy this feature. You can also do it yourself without hire WordPress developer. It saves a lot of time and provides you with lots of functionalities. Let's have a glance on some of the drag and drop themes –
DIVI – DIVI is a powerful theme. You can start your development easily without input a trace of code. It offers a customizable homepage, elegant colours for icons and font, parallax backgrounds and video support.
Foundry – it is another stunning theme which provides a fully functional and high-quality website. You can try it and upgrade your website with beautiful colours. If you want to create a jaw-dropping website with high-quality visuals, do give a try to this theme.
3. UX with Micro Interactions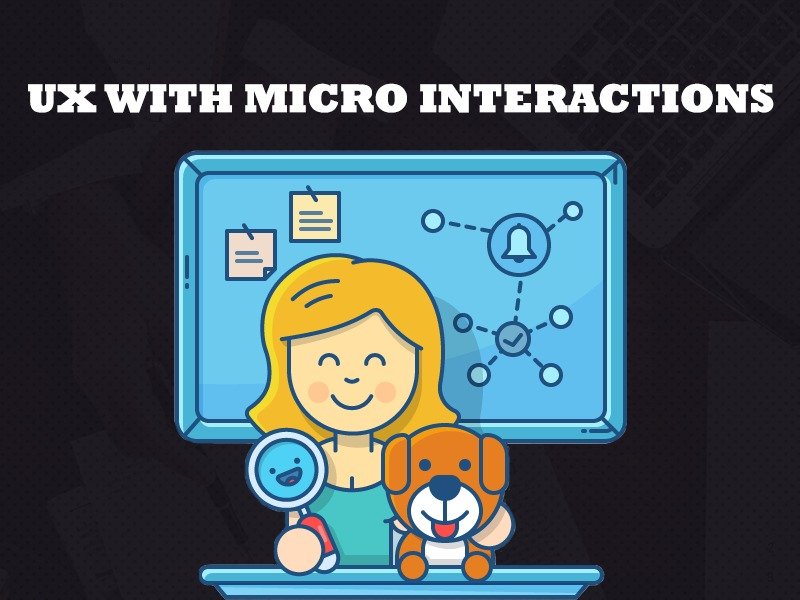 Micro interactions play a huge role in website development. Let's try to clear your concept on micro interaction. Any action performed by the user within an engagement or user interface is called micro interactions. For example, while visiting a site, you just sign up and log in, you have performed a micro interaction. These actions are available almost everywhere – marking anything favourite or just "like" something, setting up an alarm, picking up a password, etc. all come under micro interactions.
Now, we all know that for a website, it is necessary to show the best. The way you are delivering your website to the users is the most important subject. Everyone is creating a fully functional and high-performance website. Then what makes you stand out among all?  The answer is – Following the latest trends with excellence.
Adding micro interactions in your website will definitely work for you. It enhances user experience and makes users engaged while visiting your website. There are different themes available to make your micro interactions more engaging. Developers should go through the audience's needs to deliver most effective micro interactions.
4. WordPress Video backgrounds and video Headers
In the world of websites, videos are the "star of the show". In WordPress, development video headers and video backgrounds caught a lot of attention earlier in 2017. Don't take the video background trend 'outdated'. Many top brands are still using video background on their website such as Uber, Pinterest, etc.
It is highly advantageous to make your users know about your service. Many websites utilize a workplace video where all their employees are working. This strategy works way better than anything else. As per the report, videos are 80% much responsible for increased conversion rates of a website.
Video headers are the valuable elements of a website. Impaired with an image, video headers play automatically to enhance the user experience and reduce your marketing efforts.
Also, you can allow YouTube videos to support in your WordPress site with the help of a "YouTube embed WordPress" plugin. It is a user-friendly plugin; by which you can customize videos as per your need. By optimizing this awesome plugin, you can add videos in the background and in the header as well.
5. Enhanced Ecommerce Websites
A few years ago, WordPress has gained popularity for blogs only. But slowly, it become favourite for websites too. The online store needs a high quality and engaging website and WordPress is a perfect gateway to run your e-commerce site smoothly. There are a plethora of themes and plugins are available to enhance the value of your e-commerce store.
A large number of total e-commerce sites are made in WordPress with WooCommerce plugin.
According to a report by codeinwp.com, "1,250,000,000+ total plugin downloads happened on WordPress.org so far. WooCommerce powers 28% of all online stores worldwide, with over 30 million downloads so far".
The most common trend for an online business is to make an enhanced e-commerce website where you must experiment for mobile shopping, personalized shopping experience and subscription-based services. Some of the qualities which you can focus on for an enhanced e-commerce website are –
SEO friendly
Speed and Performance
Customizability
Mobile Friendliness
Intuitive Appearance
Now you can create an enhanced e-commerce website by providing an easy shopping experience for your customers. Some of the latest themes which allow you to craft feature-rich e-commerce websites are –
Merchandiser
DIVI
UNCODE
THEGEM
Nitro
JEVELIN
WOODMART
The Hanger
6. One-page website design
The traditional websites generally have multiple pages. This approach is somewhere standing good for many reasons. But the latest trend is – single page setup. Yeah! It's true. Majority of websites are single page websites nowadays. Cutting down on content will definitely turn out as a beneficial step. The less content you offer, more the users will stay and look into your sites which further helps in increasing your conversion rates.
Those who have decided to build a one-page WordPress website are lucky. WordPress offers a wide variety of themes with various functionalities. Opt a theme and start adding the heading, subhead, CTA (Call to Action) and all essential features.
Some of the WordPress themes for one-page website offers prebuilt templates for contact form, bio, headings etc. Hestia, FAGRI, Orfeo, ZERIF Lite, CLARINA, are the best one-page customizing themes.
Hestia – It's a sleek material design theme that is an ideal choice for small businesses. It offers clean look SEO friendliness and retina ready display.
FAGRI– It is a multipurpose theme that fits all kind of business. It offers various elegant yet simple designs which are highly customizable. The theme is lightweight and SEO friendly too.
7. Parallax will be in limelight
Single page design and parallax scrolling are combined to become parallax theme. This effect is used to create a special effect to your WordPress websites. Basically, the background is moving in a very slow motion than the foreground which helps to show the content in a 3D view.
The gaming industry is already optimizing parallax from years. And, now web world is also taking steps towards it to showcase their service pages in 3D effect. Single page websites are really good to go for parallax. Visitors will spend more time on your website and can take a call to action. There are a number of the plugins available to add parallax effect elements to your WordPress website.
8. Mobile compatibility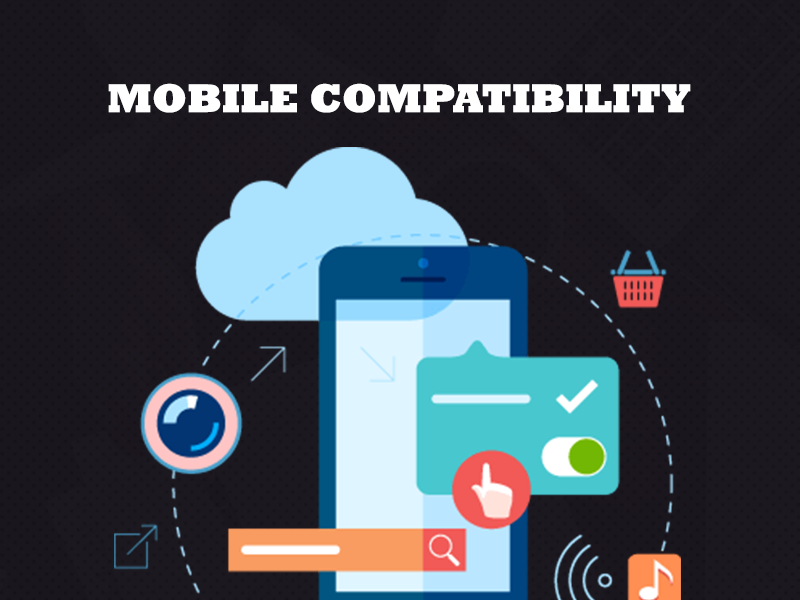 It is a well-known fact that a number of mobile users are greater than a number of desktop users. As per the report, 80% of the people use mobile phone or tablet devices for the internet. This stat is enough to understand that how much there is a need of creating mobile-ready websites. Websites should be mobile compatible nowadays.
Mobile compatible means the website must meet the certain set of requirements of mobile users. For e.g. – the content should be adjustable on various screen size without breaking or tearing of the images.
It increases user experience and gives you a competitive advantage over competitions. Your users might frustrate or leave your site after finding the website as non-responsive. There are a number of options available to make your website responsive in WordPress. You can install plugins as per your requirements. Let's take a look on some of the popular WordPress plugin that offers mobile responsiveness –
WPTOUCH – This plugin is very effective for creating a mobile-friendly website. It can be optimized for different screen sizes and select the theme accordingly. Also, you can customize the layout, themes and other elements with various available options.
WordPress Mobile Pack 2.0 – Nowadays, there is a popular trend of creating a website that looks more like an application. This plugin allows you to do the same. You can create an interactive and responsive website along with cross-platform access with the help of WordPress mobile pack 2.0.
JETPACK – This plugin is an essential kit for those who are moving towards mobile compatible sites. It offers 24 easy to use modules so that the developers can optimize it and create a clean, interactive and mobile-friendly site easily.
Mobile devices are itself trendy and anything related to mobile devices are becoming a trend. While crafting a WordPress website for mobile responsiveness, you should implement a mobile version and then optimize the plugins.
9. WordPress 5.0
This version of WordPress is not just an upgrade but, is a full package that comes out with endless possibilities. Gutenberg, a new editor has replaced TINYMCE Editor. This editor is helping many businesses to create more engaging and enhanced web pages or blogs.
This results in improving the overall site performance with its advanced features.
Let's look on some of its features –
Gutenberg editor and plugin
Security update
Front-end editor
Mobile optimization
Crop background image
Conclusion

Well, these are the 9 popular WordPress trends of 2018. Now it will be more interesting to see which trends will continue in the upcoming year. WordPress is growing day by day and so are the latest trends related to it.
Every trend is important for every aspect of development. The ultimate aim of implementing each trend is to make your website or webpage fully functional and updated with the latest trends and features as well.
Hope this post helps you in getting a better understanding of WordPress trends. If anything is missed by us, do share it in the comment section. All the best for your WordPress development.