Adopting Economical Software Technology for Managing Customer Database
Most of the businesses till date use software on customer database which are ten or more years old technology. This is because most of the big companies do business with other big companies and are in the least bothered about change in the customers' acceptance level. It would be absurd if you are told to purchase a videotape player just because big companies still use them instead of using the latest High definition technology based videos. However, "cloud" based technology has gained wide acceptance as one of the cheapest software technology that is highly cost-effective and useful for all business types, especially the small-business. Latest solutions like Google docs that are web-based play a key role in evolving the interaction level of sales and business professionals. With all these technological advancements, staying in touch with the customers and keeping their information is no longer an issue of concern. Also, such affordable technology help the small business to reach a level reserved only for the large companies.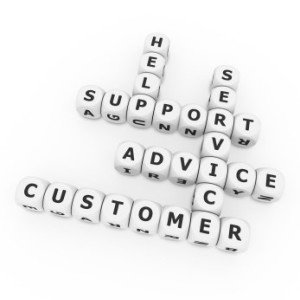 The advantages of using cloud technology for managing customer database are discussed below.
Customer Information Track
In today's world, the meaning of customer database does not remain limited to "contact details" only. To make a more personal approach to the customer, you can wish the son on his birthday or send information about your latest discount or sale on their phone numbers. You can track the history of the relationship of employees in the past with the customer or his/her "buying habit", "past purchases" or even their "budget dates". These information can be tracked while the customer is making purchase or by making "support calls" to display your appreciation level for all their money and time investment.
Reporting
The definition of reporting does not stay refrained to the study of trends and "past performances".  The newer software technology includes features that are of more interactive nature like projections and pipeline which will help you to estimate your income in the future. Reporting helps to identify those missed opportunities and provide details of how successful your various email based campaigns have been.
Connecting with the Customer
Any web-based customer data management systems software is responsible for the growth of the economy of most of the businesses today.  It has a greater impact on the small business as they profit the most from this technology. These small businesses extract maximum profit from those databases that are compatible with the latest and most updated web based technologies as it saves these companies the cost of recruiting sales persons for the job. This will benefit the business as you can stay in touch with your customers on a constant level by using the social media. Also, communication with the customer will provide returns on your investment (which costs a minimal subscription fee) on monthly basis.
Conclusion
Selecting the most appropriate software for management of customer data which will suit your business requirements is a task that demands precision and proper understanding. The consequences directly affect your profit level. Therefore, it is important for you to include the latest, efficient, cost-effective cloud technology before your competitors do the same.
About Author: Alex Mathew is a proficient author writing articles on online information system, online software and other similar topics. He contributes regularly customer data management systems software.