Shopping excites us all! We all love to go out and shop the things we wish to acquire along with having lots of fun with family and friends, but is shopping really this much full of fun? To be frank, it's not. All your hopes for shopping are shattered when you see the market flooded with huge crowd, which we always see there, regardless of weekdays or weekends.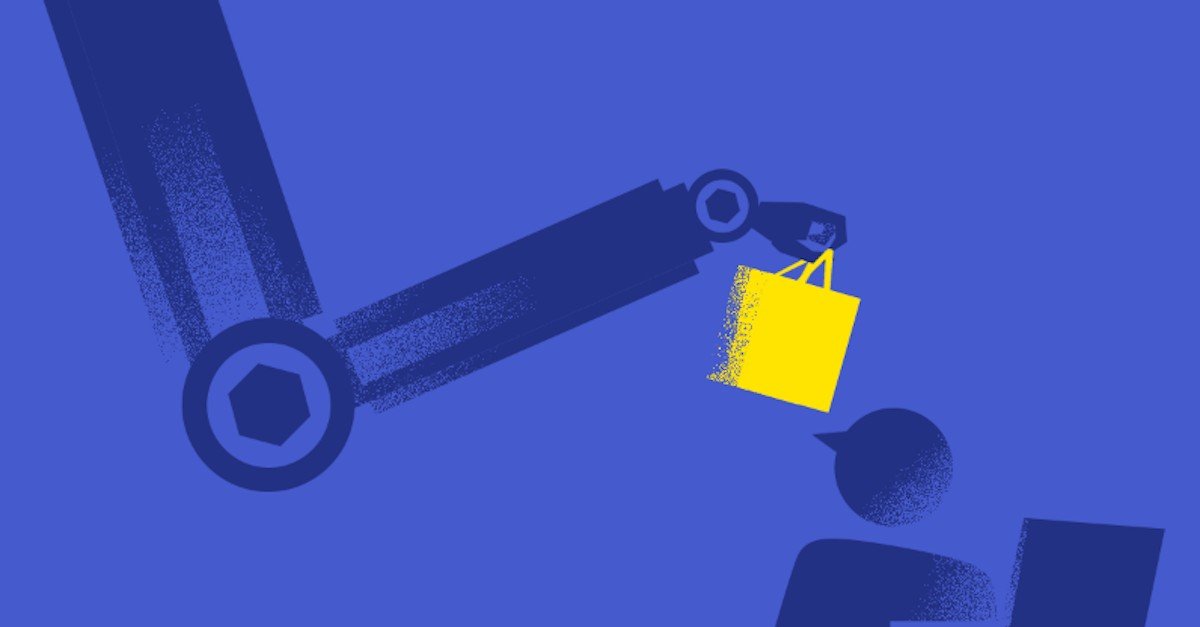 Going to the market and shopping things we wish to acquire has nowadays become a struggle; even buying groceries often time turns out to be the biggest mission of the day. But the technology has provided an escape for this struggle and, it is available in the form of smartphones and apps. Yes, together they are making our life easier.
Today, we have mobile apps to buy almost everything online; from clothes our favorite brand to costlier diamond jewelry. We can buy these things online and get them delivered to our doorstep. All we have to do is use a preferred shopping app, do some research, browse categories, add items to the cart, input delivery address, pay online, and it's done. Once the order is placed, we can even track an item right from its origin to packaging, to its routing, to handling, to all its way to your home.
This seems quite easy and may inspire you to launch your own m-commerce app development. And it's really not difficult to hire a company for the development of an m-commerce app. But does this mean that all e-commerce apps being downloaded are also getting good response?
Now face the reality. People have expressed their dissatisfaction with lots of shopping apps. Even the apps of big brands do not satisfy them. The reason is that they are not able to feel a product they want to buy, see its actual color or texture, and most importantly, they cannot also have a trial before spending their money on it. These practical issues keep many people away from online shopping, particularly for costlier products.
Of course, the technology has put the entire market of retailing right in fingertips of customers,but at the same time, they always miss the lack of senses of touching, feeling, and trying a product before they buy it. An m-commerce app offers you limited options for different designs or different colors in the same design.
But these issues can also be resolved with technologies, like Artificial Intelligence (AI). By blending AI with an m-commerce app, online retailers can have a solution that lets customers virtually sense a product before they buy it.
In fact, leading e-commerce players have already started to fuse the technology of AI with their e-commerce website and m-commerce apps.
Amazon, for example, is using AI and machine learning technologies to provide a deep level of personalization to its customers. The ecommerce titan is using these advanced technologies to make recommendations to users depending on their activities on the site and any past purchase habits.
Myntra, an Indian fashion ecommerce company, has introduced artificial intelligence technology to its platform. It will help customers finish choosing a t-shirt completely designed by the software, without any intervention of a human designer. Customers will not able to see it but it will be there to help them have rich shopping experience.
Online retailers like 1-800-Flowers.com and Macy's are also running AI projects to test the capabilities of cognitive computing to predict and to intensely serve the wishes of their customers.
Staples, as a retail chain,is engaged in the business of office-supplies, furniture, equipments, etc.The company has announced that it has plans to apply the IBM-designed AI technology, Watson, which lets customers place orders by voice, text, email, and messaging.
A Gartner's report says that 85 percent of customer interactions will be managed by AI technologies by 2020.
Many ecommerce companies are now focusing on AI enabled shopping assistance that can take online shopping experience to a completely different level. Customers always look for omni-channel tool making their shopping easier. Retailers have been exploring opportunities in using shopping bots to improve the shopping experience of their platforms.
AI systems can automat several customer-processes, such as support and checkout in online shopping, without any human intervention. AI based shopping application will not only help shopper hunt the best-priced products quite easily, but they will have enhanced tacking capabilities, such as push notifications, automation of several steps performed manually, and behavioral analytics.
AI can also help retailers to smartly run their offline / physical stores. Take the example of a large physical store spread across thousands of square meters. Without any proper technical direction, customers would certainly face problems in such a store. They will not easily be able to find the products they want to buy. This may leave them frustrated. But IBM's Watson computer capability can help customers easily locate different departments in a store to find products of their choice.
The system also understands natural-language queries only by a product's location, related departments or the services in a particular store.
With AI technology, stores can avoid losses caused by items going out non-scanned and, several other payment-related incidents occur at the point of sale. As of a report, retailers have to lose nearly a collective of $45 billion yearly because of the products going non-scanned out of their stores. The problem is observed more at the self-checkout points of stores.
A Cork, Ireland-based company, Everseen, is testing an AI-based computer vision system, which can analyze the self-checkout point's video feed to detect if an item is leaving the store without being scanned.
Last Lines!!!
Some companies have plans to completely eliminate checkout points. With this system, customers can enter a store, grab items they want to buy, and simply exit without even thinking to pay for it then and there. The system will identify a customer, and deduct the amount automatically. No doubt, this looks a futuristic concept, but the technology of implement such systems already exists in the form of AI, machine learning and their subsets. Amazon has already announced a checkout free retail shop, Go. The project, for now, is in the experimental face.