Do you want to migrate multiple PST files from Outlook PST to mailbox Exchange Server and want to know a trustworthy method? Then, in this blog we will sort out this query.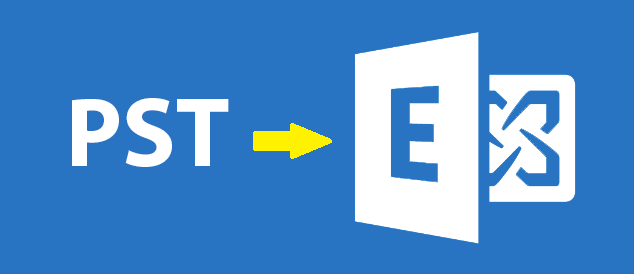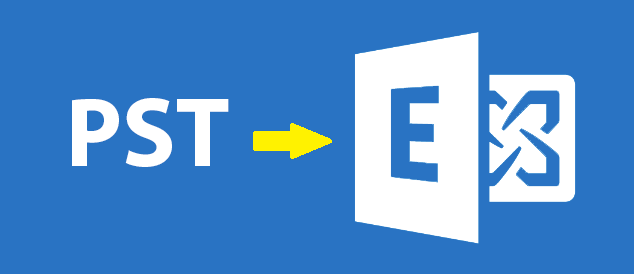 On one hand, Outlook is an email platform, which is used for the cross-communication between the organizations. It stores the data in a PST file format. On the other hand, Exchange Server stores the data in EDB file format. At times, users or organizations want to convert bulk PST to Exchange EDB Server. To understand the concept of batch import PST to mailbox exchange 2010 clearly, these are some queries that can explain the need for the conversion of Outlook to Exchange.
Need to Import PST to Exchange EDB: User Queries
"I am using Microsoft Outlook from a long time. Yesterday, my friend has suggested me that it is much easier to maintain the data in Exchange Server as compared to Outlook. Therefore, I have decided to move my Outlook PST files to Exchange EDB Server. Can anyone tell me an easy method for the same?"
"While researching, I found that keeping files in Microsoft Exchange is more secure than to keep in MS Outlook. As in server, we require administrative access and credentials to access the data. Therefore, I am thinking to move batch PST to mailbox Exchange 2010 Server. Is there any simple method to migrate the files?"
"I am running a small organization, I am thinking to transfer my Outlook to Exchange Files. I tried to search the manual for the migration of data, but I was unable to find any relevant procedure. Please suggest me any method that can help in importing my files."
Manual Steps to Move Multiple PST to Mailbox Exchange 2010 Server
Firstly, you need to log in to your account as an administrator in which all permissions are appropriately set. With this, you can read the mailboxes of Exchange.
Now, on Exchange Server Manager, choose the objective database & go to its Properties.
After this, go to the tab of Security. Then add the Exchange Recovery Administrators group. Allow this group for full access & control permissions on the database.
On Exchange Bin directory, copy both the ExMerge setup file (ExMerge.exe) and ExMerge.ini file.
Then, run exe on your system & click on the option of Next to continue.
Now, on Procedure Selection dialog box, choose Extract or Import (Two Step Procedure) and hit on Next
Similarly, on Two Step Procedure dialog box, choose Step 2: Import data into an Exchange Server Mailbox and click on Next
After this, you need to enter the name of your Microsoft Exchange Server on the page of Destination Server.
On the tab of Import Procedure, select any one option:
Copy: With this, you can make duplicate copies of files if they are already there.
Merge: With this, you can check for duplicate copies before replicating the data once again.
Replace: This option is useful to replace the duplicate data from the Outlook PST files.
Now, you can skip some folders by choosing only the required ones from the tab of Folders.
After this, you can also select messages to move data from Outlook to Exchange on the basis of a date range from the Dates
Now enter the Server name. Then click on Next.
In the option of Mailbox Selection of Microsoft Exchange Mailbox Merge Wizard, select the desired data, which you want to import
Then, select the desired option from the Locale Selection and click on Next
You need to click on Browse and choose the folder that has PST files. Hit on Next.
Note: In case, you want to store the setting into ExMerge.ini file, you can select the option of "Save Settings".
Finally, click on the option of Next. After the process has been completed, click on Finish.
Drawbacks of Manual Procedure
Manual procedure to migrate multiple PST to mailbox Exchange 2010 is tough to implement and a lengthy process. Therefore, users have to devote much time for the completion of the task. It is also possible that you may not import multiple PST files in Exchange Server at once. In addition, security of data is not guaranteed while going through the manual procedure.
Automated Solution for PST to EDB Conversion
To overcome the limitation associated with the manual method, users can opt for a third-party utility which can convert mass number of file of PST to mailbox Exchange 2010 Server EDB files. This tool supports batch conversion. With this, users can import Microsoft Outlook PST data directly into the mailbox of Exchange Server. This software comes with a user-interactive interface and helps to maintain the integrity of the work throughout the process. In addition, it provides the feature of mapping and is supported by all the versions of Windows Operating system and can successfully move PST file from Outlook to Exchange EDB.
Conclusion
Considering all the facts about the importance of Microsoft Exchange, we have discussed a manual method for bulk import PST to mailbox Exchange 2010 Server in easy steps. However, on one-side manual procedure cuts down the requirement for third party utility, on the other side it has some limitations. Therefore, to overcome the limitations users can go for third party tool for outlook to Exchange migration as discussed above in the blog.