According to the statistical data, most of the organizations prefer Microsoft Outlook email client for mailing purposes due to its safety & security features. Furthermore, it facilitates with many options like emails, notes, tasks, and many more. Every Outlook user account can be connected with the two storing file formats i.e. PST and OST formats. Most important accounts like Office 365, Exchange Server or any other IMAP Account, includes OST File to save a copy of mailbox into your system.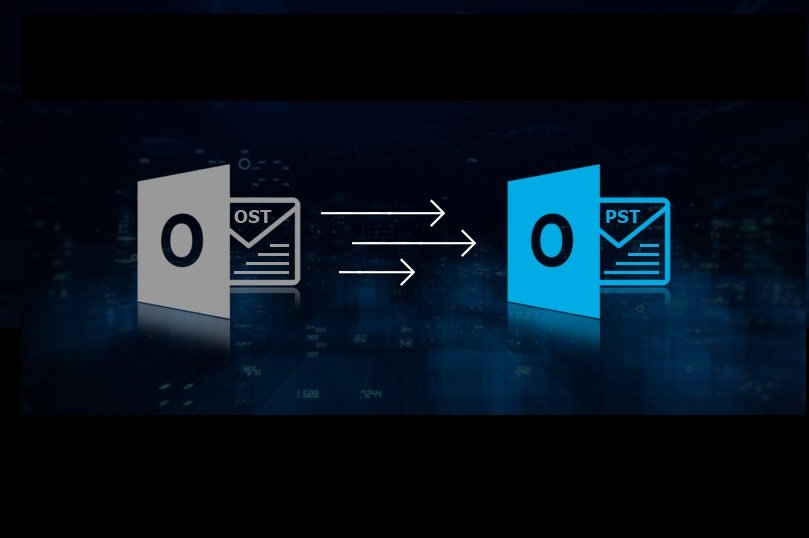 Yet, users can still operate entire mailbox including emails, calendars, contacts (which are synchronized previously) even when the internet connection is not available. They can't get any new mail or send emails unless internet connection gets restored back. But, there are some issues like Synchronization issues that can effect OST files to become inaccessible. In such type of cases, it is necessary to solve the issue of how to convert OST file into PST file into PST file in Outlook 2016, 2013, 2019 & on all other editions.
Just follow this amazing article, in which you will definitely get all possible solutions available in a marketplace to perform the OST mailbox to PST conversion procedure.
Let's Understand the User Query
 "I am not a technically sound Outlook user but I want to know about the OST mailbox to PST conversion procedure. Please tell me How Do I Convert an OST to a PST File?"
Why User Want to Switch OST File to PST?
There are n numbers of reasons when the user thinks to convert their OST database to PST file format. In which some of the main reasons are discussed below:
Surprizing crash in Exchange Server.
Regular maintenance duration of MS Exchange Server.
Data migration issue from one system to another.
Job change issue.
Unintentional deletion of OST mailbox.
Manual Trick to Convert OST File to PST Format
Now it's time to learn about how to convert OST to PST manually. The manual solution I'm sharing here don't require any third-party software. But keep in mind that the manual solution cannot convert OST file to PST format. Such manual tricks can only help out to export mailbox content from OST to PST file. Microsoft Outlook application is the only thing you need to use here. It has few in-built features that help out to import mailbox content from OST file to PST. And, these features are Archive, Export, Move, and Drag and Drop options. By using any of one feature from that, you can easily convert OST file content to PST file. But before to directly go with these in-built features, you must create a fresh PST file into which you can import the OST mailbox content.
There are lots of limitations while importing mailbox content from OST to PST manually. So, make sure:
You're using the same machine on which the OST files were originally generated.
You're connected to the MS Exchange Server while transferring mailbox content from OST to PST file manually.
And the most important part that your OST files should not be corrupted.
How to Convert OST File into PST File in Outlook 2016, 2019 and on all Other Editions?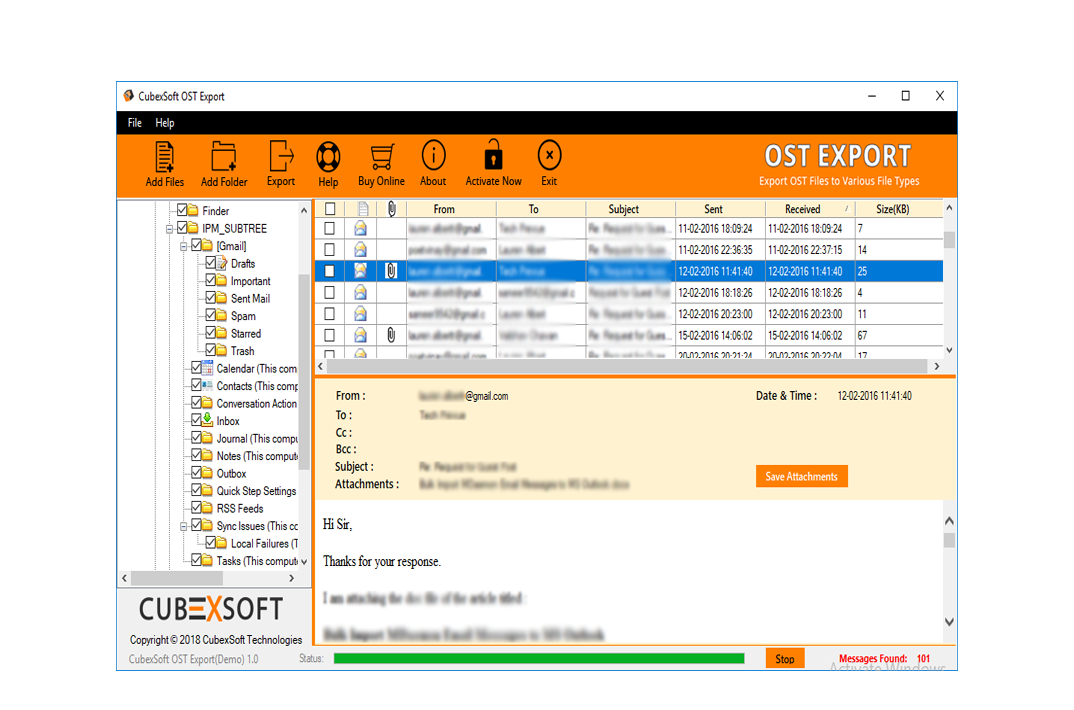 If you can't fulfill the above requirements, then you cannot go with the manual solution. In such a situation, you should go to the professional solution i.e. OST to PST Converter. Before to directly opt this paid solution available for users to convert OST mailbox to PST file format you can use its free trial version. This is an amazing tool to convert OST mailbox to PST format at once using batch functionality of the software. It can securely convert all the OST email to PST along with attachments. Using this perfect software, users can effortlessly convert single as well as multiple OST files simultaneously within a limited time. Take a quick look on the features and benefits of OST file to PST Converter:
Most secure and safe solution to perform OST file to PST conversion process.
Can migrate OST emails to PST file format with all attachments.
Batch option for converting multiple OST file conversion to PST at one time.
Preview function for brief viewing of OST mail content like- To, CC, BCC, From etc.
No more requirement of Technical expertise to operate the software.
Easy to convert OST mailbox to PST including contacts, emails, calendars and so on.
Supports all MS Outlook editions 2019, 2016, 2013 and all others.
Home user can easily access and opt this solution for OST to PST conversion.
PST Split option available to split a large size of PST files during the conversion process.
All earliest and new Windows versions are well-capable to access the tool including Windows 10.
Wrapping Up
If you will perform the manual trick then it can be create a lot of problem and risky for your OST database. So, it's better to go with the professional OST to PST software which also comes with free trial version facility. This facility supports user to evaluate the software before to purchase it. It can convert first 20 OST items to PST format without any cost. After using free trial to test the software you can easily go with its license edition to perform OST file to PST batch migration.