It is very ordinary and unavoidable that scratched will be caused when DVD discs are in use. However, a lot of DVD fans are very demanding on their DVDs and they do not allow any defects on their DVD collections. So once they see their precious DVD discs getting scratched, they will be very annoyed about the scratches. Then how to deal with those annoying scratches when this unlucky situation happens to you.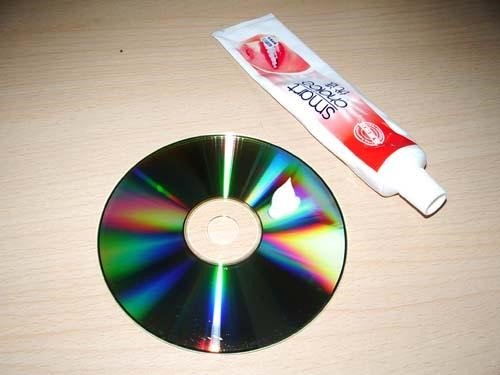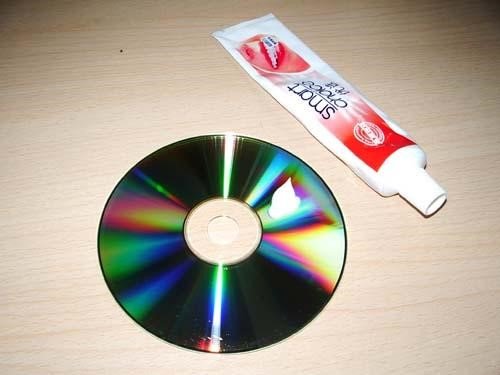 Here the following tips will teach you how to remove the scratches on a DVD disc.
1. If your DVD is slightly scratched, you can use a piece of soft cloth to wipe along the radial direction gently (a straight line from the disc center to the edge). The data on a DVD is placed in circles, so if you clean the DVD disc in a vertical way, the existing data on a DVD will be well protected. But if you clean it in a circle motion or without any rules, DVD unrecoverable data error will happen. You don't want that.
2. As to those irremovable stains or sticky substance on the DVD discs, you can remove them with clean water. But if you find it difficult to clean stains or sticky substance on a DVD with water, you can give soapy water or alcohol with low concentration a try. If the above two methods are finally proved to be unavailable, you can smear the peanut oil on the stain places and wait for one minute, then wipe them with the soft close. Please remember that do not use strong cleaning agents, because the strong cleaning agents usually contains soluble and acidic substances which will make irreparable damage on your DVD.
3. After using the two methods mentioned above on your scratched DVD discs and the DVD still can't be normally played, it means that the scratches on the DVD discs are very serious. Then what to do now? Here you still have two options to fix the serious scratch problem:
Fill scratches with an optical material. Generally speaking, this approach is very difficult to achieve because it is not easy for us to find a proper material to fill the scratch. Besides, this technology is very difficult to grasp too.
Polish the scratches. We can buy some kind of polishing tool or toothpaste to polish scratched place by our own. But please notice that when you rub off the old scratches, do not generate new scratches as the many newly generated small scratches in the process are much more harmful than the original big one. So remember always clean in straight lines from the center of the disc outward.
4. If the conditions permit, you can use a disc sander to polish the scratches on DVD discs, but you should pay attention that the number of data layer on DVD is only half of that on CD, so the polishing number need to be reduced by half the number of times. (Concurrently polishing machine is mainly used to polish the CD discs).
Scratches will finally lead to the unavailable of the DVD disc. Then why not back up your DVD with a DVD ripper once you purchase a DVD. Then you can watch the backup version when you can't play the movies on the DVD disc. Of course, you should be more careful when using the DVD discs.
About Author: Lacey Young writes for a iTunes drm removal site named DRM-assistant.com which provides readers with compact, practical, green computer software, mobile apps and useful tips, tutorials, etc. You are welcome to this site for more practical information.