This article is issued to throw light on the various factors that lead to the OST files being corrupt or orphaned. It also highlights why and how to convert an OST file into a PST file in MS Outlook using a simple utility. Go through below article which will give you a little but strong information about best OST to PST file Converter tool which is developed by QuickData.
Detailed Information About Offline Storage Table (.ost) File
MS Outlook Offline storage table (OST) file is the local copy of the Exchange mailbox on the client system. The advantage of the OST file is that even in the absence of network connectivity between client and the server; you can still access the Exchange mailbox and work offline.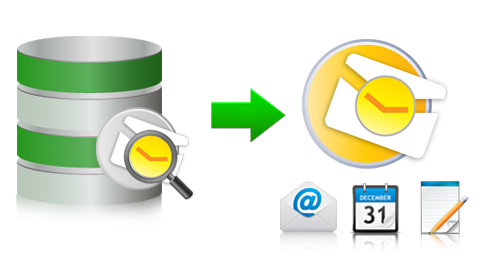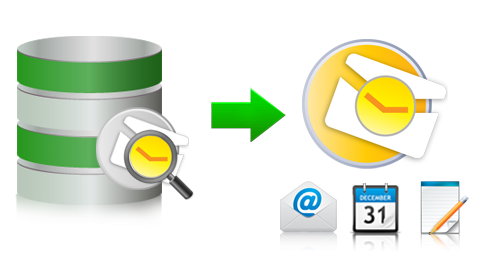 However, due to its impeccable dependency on the Exchange server, the OST file is extremely prone to being orphaned or corrupt due to certain unprecedented circumstances. In that context, a number of Outlook users are now opting to convert their OST file to PST in a bid to safely archive the mailbox data. However, before discovering how to convert an OST file into a PST file in [p2p type="slug" value="thinking-switching-notes-outlook-deploy-nsf-pst-converter"]MS Outlook[/p2p], it is imperative to determine the state of the OST file first.
1) Conversion of OST to PST from Healthy State:
If the OST file that you need to convert to PST format is well synced to the Exchange server, it is said to be in a healthy state. In this condition, the OST can be easily converted to PST manually by first exporting it to PST format and then importing to be accessed in MS Outlook. All you have to do is follow a few step by step instructions:
Open MS Outlook and click on the File menu.
Select the Import and Export wizard.
Select 'Export to a file' option and click on Next.
Select the Personal File Folder (.pst) file type and click next.
Select the folder to import from or click on parent root and check Include Subfolders.
Browse to select the target folder to save files to.
Click on Finish.
It should be noted here that this manual procedure of converting OST to PST is possible only when connected to an Exchange server. However, when disconnected with Exchange, the user has no option except for depending on a third party application for OST to PST conversion.
2) Conversion of OST to PST from Orphaned State:
The OST file is encrypted by default. It is synchronized to the mailbox on the Exchange server using the MAPI encryption key. However, if this key fails to match either in the mailbox or in the MAPI profile registry, the synchronization process will be disrupted and the OST file will go into orphaned state. Other issues that lead to the OST files being orphaned are Mailbox deletion, relocation and change in properties. Also, if the Exchange account used to create the OST file gets deleted from the profile, the OST will be orphaned.
It is impossible to manually recover mailbox data from an orphaned OST. In such a scenario, how to convert an OST file into a PST file in [p2p type="slug" value="software-thunderbird-outlook-converter"]MS Outlook[/p2p] is the most sort after query. However, there is no need to panic. All you need to do is resort to a third party application for the same.
If you want to give it a try or you want to know more information about the OST to PST converter, please go ahead onto it's Description Page.
Conclusion:
An easy to use OST to PST Converter is the suggested utility to recover entire data from an orphaned OST file and convert it to PST file format with ease. The tool provides a simplified platform to repair OST from corrupt or orphaned state and convert it to PST format without having to worry about maintaining the original formatting and meta data.