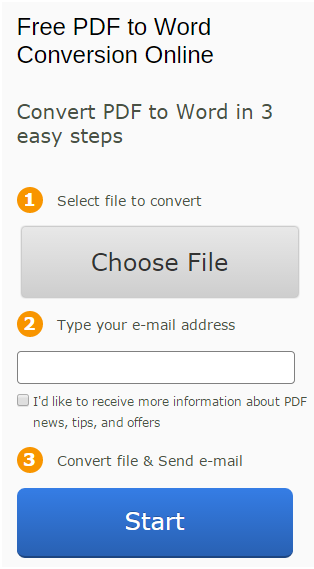 Free PDF to Word Conversion Service: Modify PDFs with Ease, Without Costs
Free PDF to Word Converter Online is a helpful online tool that converts PDF files into Microsoft Word documents.
Why would we need such a tool? Most people who use electronic documents in their work, studies or for their private affairs agree that PDFs are the safest format for sending and sharing documents with third parties. It is a universal format that computer and mobile device users can open and share without worrying that the document formatting will be broken.
That is why PDF is used by people looking for a job and sending out resumes, business people who send invoices to their clients, students who send their academic paper to professors, writers who send their book manuscript to publishers, etc.
However, PDF is not an editable format, so if you need to modify the document content, you need an adequate file converter. For example, if you are using Microsoft Word for word processing, you will need a PDF to Word converter. In that case, the above mentioned free online PDF to Word Conversion is a great solution.
What's more, this tool is very easy to use. There are three steps to follow on the tool's page and everyone can easily do it.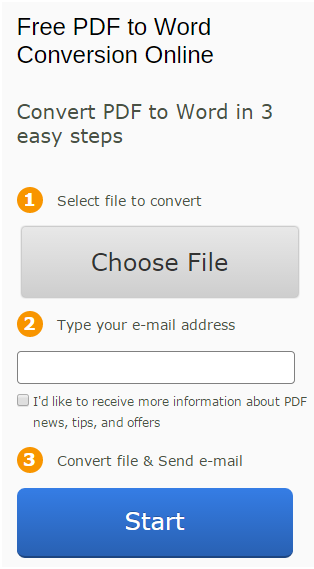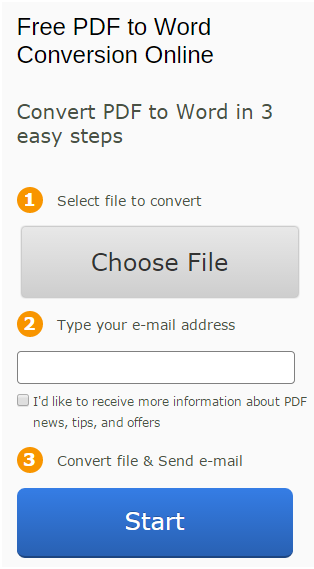 As seen in the image, you need to:
1) Choose a PDF file that you want to edit,
2) Type the email address where you want to receive the editable file, and
3) Start the conversion process by clicking on the Start button.
As soon as the file is converted, you will receive an email notification with a link to download your editable .doc file.
It is important to note that the tool server stores uploaded files for 24 hours only. After that period the documents are deleted. This guarantees users the safety of their documents and data.