Hello Folks. Hope all the readers of TechnoGiants are doing well. This time we have brought a great offer for all our readers. We have been always in need to work with PDF Documents. This time TechnoGiants and Wondershare together comes up to organize a NEW giveaway of Wondershare PDF Editor. All of the TechnoGiants users can get a chance to win the genuine license of Wondershare PDF Editor ver 3.8.0 worth $69.95, 3 lucky winners will get 1 License Code each for a Year of the software, so give your comment and participate in giveaway.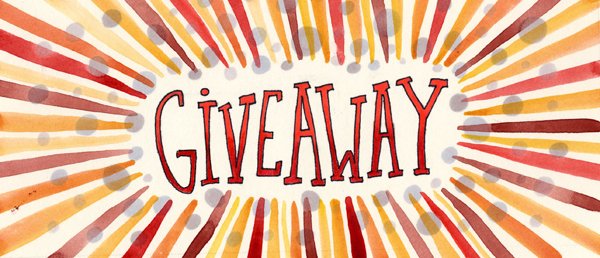 Wondershare PDF Editor is a powerful yet easy to use PDF editing tool allowing direct edits to a PDF document created from any document, web page, or even a scanned document. Easily add, delete, move, or edit text and images within a PDF. Prefer to leave comments instead? No problem, PDF Editor Pro lets you leave sticky notes within the PDF and includes extensive annotation features too. Need more options for editing? PDF Editor Pro can convert a PDF to MS Word, Excel, or PowerPoint formats, even HTLM and EPUB formats, while preserving document formatting, fonts, and embedded images. PDF Editor Pro is an affordable alternative to Adobe Acrobat.
Wondershare PDF Editor is a fully featured program that's designed for small businesses and home users.
Best Features of Wondershare PDF Editor are follows
1.) Create a PDF from Any Document
Convert PDFs and select from a range of over 300 different formats such as Microsoft Excel, Word, PowerPoint, any image files you know and if its open for you then you will be able to build it as a PDF file. Also ready to work with any document that you are able to open other programs created PDF file. PDF file's which are created by Wondershare PDF Editor is totally accessible through Adobe jock, Reader, and the other PDF reading software package. You can merge multiple PDF files into a single PDF document by using the Combine feature.
2.) Edit the Contents of a PDF
Text Editing: It is an easy case of clicking and writing. Delete, add, and revise text in merely 2 simple steps. All you have got to try and do is click the edit button and hover over the text you would like to figure with. Modification the scale, font, and fara lot of.
Image Editing: An ever-changing picture is as simple as writing. Resize, insert or delete them with accuracy at a high speed. You'll even edit the breadth and height of the photographs.
Manage your Pages: Organizing your PDF is easy. Delete, extract, and add pages to create up a brand new PDF. It makes it simple to compose new informative items of documentation while not starting everywhere.
Watermark Editing: At a look watermarks will reveal variety of things to try and do with any document and it does not matter that page you are looking at. Update, delete, and add watermarks across variety of pages to assist organization and therefore the standing of your documents.
3.) Convert a PDF to Word, Excel, or Other Popular File Types
Overhauling documents is commonly required. If you wish to convert a PDF document to a Word files thus you save time by avoiding writing it out, it is simple to control the PDF content. It'll retain 100 percent of its original information. Convert PDFs to associate degree surpass document, you'll simply manipulate knowledge. All you have got to try and do is extract the PDF table onto a Microsoft surpass programs if you're able to do more calculations and analysis. If you are looking to share your PDF online easily but really hard to be edit, then you need to convert your PDF document to any standard image formats like JPG, PNG, TIFF, GIF, and BMP.
4.) OCR Digitizes Text
OCR (Optical Character Recognition) Plug-in, though it is optional still makes a lot of difference if you don't have it. Like you can't edit or copy texts from image based or scanned PDF files. So I would recommend to go for OCR Plug-in with this PDF Editor if you are looking to edit a scanned, an image-based PDF document.
OCR technology turns it into a fully editable document, which allows you to:
Search the text
Edit, insert, and delete text
Change text formatting
Re-size and remove images
And anything else you can do with a standard file
Multi-language Support.
5.) Sign PDF with Custom Signatures
Create your handwritten signature specifically for signing the PDF File or your can also sign PDF file with custom encrypted digital signatures that are set to industry standards. Make use of pre-defined and custom stamps, such as "Reviewed", "Approved", and "Confidential".
6.) Protect PDF's with a Password
Password protect your PDF documents to make them secure and stop unauthorized access which means you are able to set restrictions for opening, copying, editing, and printing your PDF file.
7.) Review and Annotate
Highlight the important points and texts, insert text boxes or sticky notes with comments, add various lines and shapes that makes your PDF file to stand out and use freehand drawing tool to make your point.
8.) Fill and Customize PDF Forms
It is a comprehensive tool which enables you to create a PDF form easily by using 6 interactive field options such as text, buttons, checkboxes, radio buttons, list boxes, and dropdown lists. Basically, you might get 2 types of PDF form template. One is with interactive fields and another one is as plain as a word document with blank areas.
It also enables you to fill out and save a PDF form efficiently and effortlessly. As you will open the PDF form, the form filler application will detects all the interactive fields automatically for you. All you need is to type in or select the right answers. After filling out the PDF form, you can save the completed PDF form too.
Wondershare PDF Editor is really a very useful to you and your friends and colleagues. So if you find this software useful to you, just recommend it to others as I did 🙂 Who can get benefited from it in their day-to-day life.
Wondershare PDF Editor is available in two platforms:
Technical Details
Current version is v3.8.0
Download size is 39.5 MB (Wondershare PDF Editor), 232 MB (OCR plugin)
Supports Windows XP, Vista, 7, and 8 (32-bit and 64-bit)
How to win a License Code
Wondershare PDF Editor version 3.8.0 license code normally charges $69.95 but thanks to Catherine Lee, Marketing Specialist of Wondershare who is giving a chance to win 1 Year License Code for all the TechnoGiants readers but finally there will be 3 winners only.
The giveaway campaign runs from June 22nd, 2014 – July 13th, 2014 and all you have to do is to follow the giving below rules to participate in this giveaway.
Rule #1: Subscribe to our mailing list [Subscription box given below under the post] (Mandatory)
( remember to click the activation link or the subscription will not be valid)
Rule #2: Enter your entries on PunchTab and Comment below and you guys have to mentioned your email in the comment box. (Mandatory)
[Widget Removed] Check who are the winners HERE.
Thank you and Best of Luck for the Giveaway.