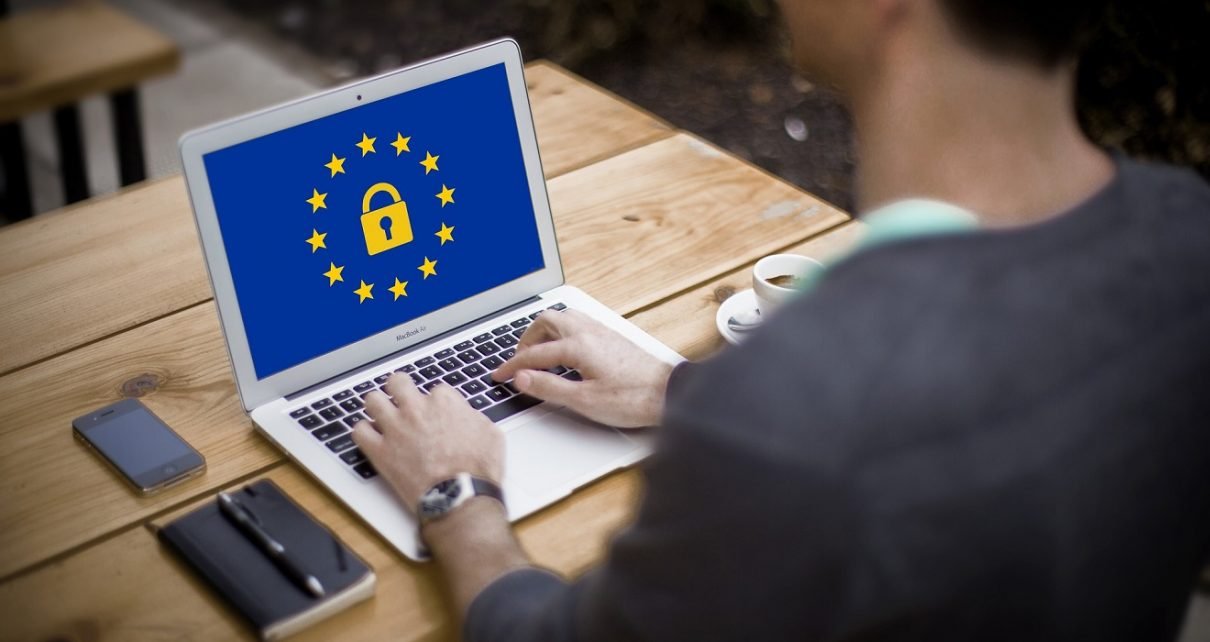 How To Make WordPress Website GDPR Compliant
WordPress is one of the most popular open-source content management systems on the internet. More than 60 million websites use it. It offers simple and flexible options to create stunning websites.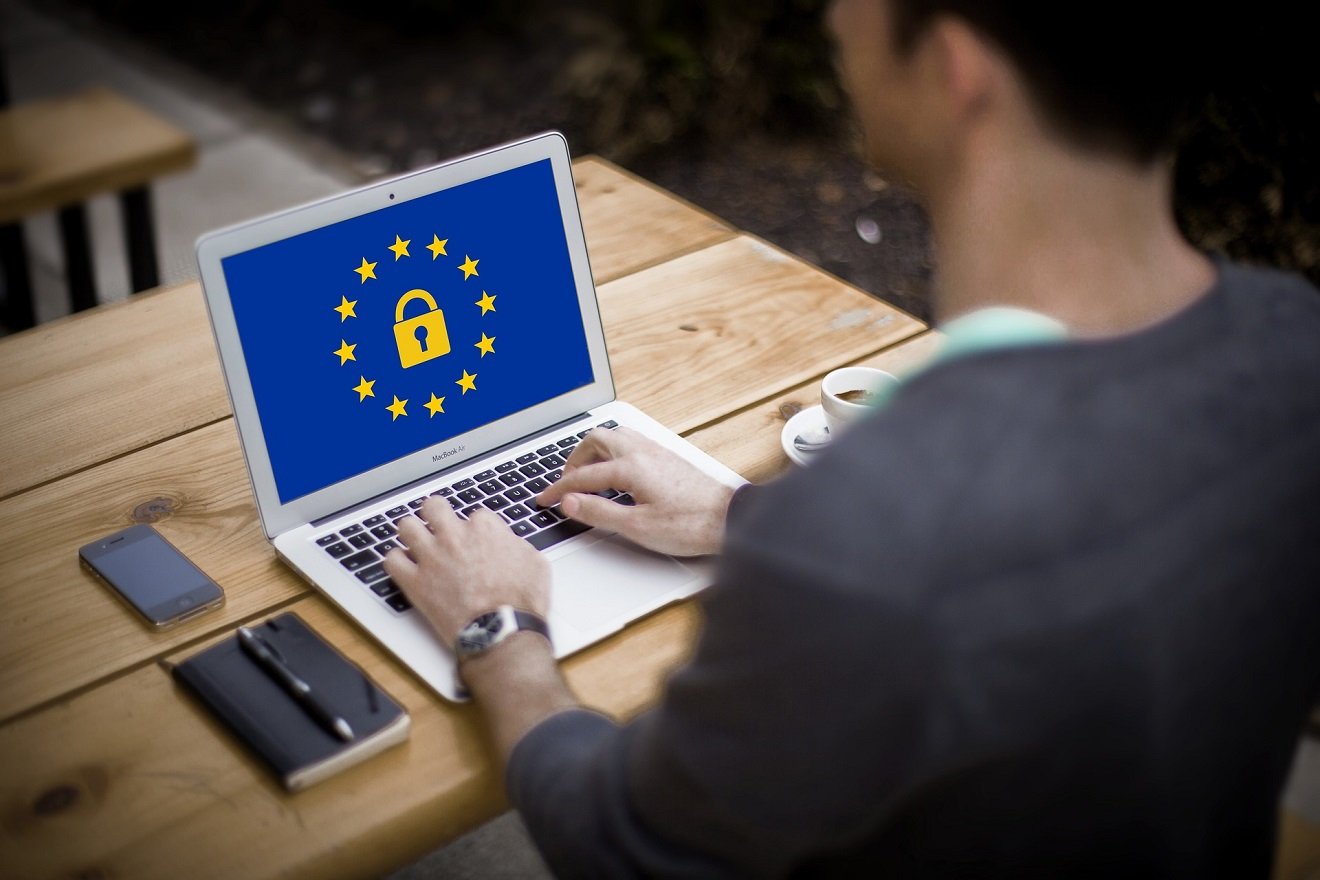 While creating a website may be easy, making the site comply with data privacy laws like GDPR is not. WordPress has introduced some new privacy settings in its latest versions to assist website owners.
We will discuss some of the important steps to GDPR compliant for a WordPress website in this post.
What is GDPR?
The General Data Protection Regulation (GDPR) is a data protection and privacy regulation introduced by the European Union (EU) in April 2016 for protecting EU residents' data and privacy. It came into effect on 25 May 2018.
The Regulation's motive is to protect people's rights and freedom by giving them more control over their data. Regardless of its location, any entity must adhere to the GDPR requirements if they serve people in the EU. So, when it comes to a website, you must comply with the GDPR if you have traffic from the EU.
If you fail to comply, you will have to pay a fine or face strict action. The extent of fines depends on the severity of the violation.
Make your WordPress Website GDPR Compliant
We will discuss some steps you can take to make your WordPress website GDPR compliant.
1. Audit the data flow
According to the GDPR, personal data is any information relating to a living person that can identify them, with or without any additional information. Personal data include name, age, phone number, email address, IP address, location, and identification number.
Information relating to racial or ethnic origin, political opinions, religious or philosophical beliefs, trade union membership, genetic data, biometric data, health, sex life, or sexual orientation come under 'sensitive personal data.'
Auditing your data handling process will help you to understand what and where your data flows, such as:
What data do you collect?
How do you collect data?
Who collects data?
Why do you collect data?
How do you use data?
Where do you store data?
How long do you store data?
Where do you transfer data?
How do you safeguard data?
If you have a clear idea of these details, you can work out further steps to comply with the GDPR. It would be best to assimilate yourself with GDPR principles, lawful basis of processing, and user rights, and how they apply to your WordPress website.
2. Update WordPress
Update WordPress to version 4.9.6 or higher to get the latest privacy features such as data export and erase and policy generator. These privacy settings help to check a lot of GDPR requirements.
Data export and erase takes care of the exporting and erasing of personal data upon user request.


Policy generator helps add a privacy policy to your website, where you can mention your processing methods.
3. Audit plugins and apps
A WordPress website is incomplete without plugins, themes, and other applications. These third-party services may collect personal data through your website. For example, Google services like Analytics use cookies to measure conversions. These cookies track user behavior and might raise privacy concerns.
You must audit the third-party services as part of the data mapping and ensure that you are aware of all the applications your website is using. They might require users' consent before collecting personal data, and you are responsible for it.
4. Add a cookie consent notice
Suppose your website uses cookies that save the personal data of users. In that case, you have to get their consent before loading cookies on their devices. In case you use cookies that do not track or save personal data, you still need to inform the users about it.
Cookie banners are pop-ups that inform users about the use of cookies and request their consent to load the cookies on their browsers.
Your website's cookie notice must fulfill the following requirements:
Easy to understand with a detailed explanation of cookies.
Opt-in and opt-out options for cookies.
Granular cookie preferences.
Easily accessible any time to change consent status.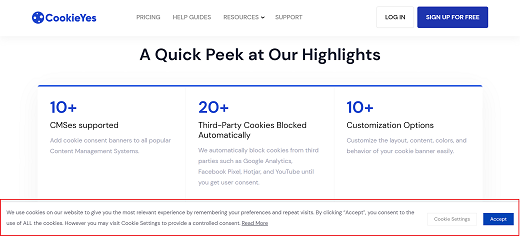 There are times when you do not have complete knowledge of all the cookies used by your website. In such a case, you can use free cookie checker tools that will scan your website for cookies and give you the necessary descriptions.
There are plugins or SaaS that help with installing a cookie consent banner on your website. Such services let you customize the consent notice per the look and feel of your website. They offer many features that are in line with the GDPR requirements.
5. Add consent box for forms
Website forms are often used for recording user comments, contacts, payments, newsletters, and sign-ups. A form is a medium to collect personal data like name, address, email address, and phone number. You must request user consent to collect and store their personal data. A checkbox is an ideal method to ask for consent. Please never use a pre-checked box, as it is a violation of the GDPR.
There are many WordPress plugins like WPForms that help to integrate GDPR compliant forms into your website. WPForms has a 'GDPR Agreement' option to add to your form, enabling users to consent to data collection.
6. Get consent before emailing
GDPR mandates you to get user consent even for sending emails. Email consent can be obtained using check-boxes or by implementing a double opt-in method.
If you have existing customers, it would be wise to request consent again.
Like any other consent, email marketing must also have provisions for users to revoke consent at any time. This can be done by including an un-subscription link in all your emails.
MailChimp is one such email tool for WordPress websites that lets you enable double opt-in, manage contact profiles, and respond to users' data requests.
7. Update Your Privacy Policy
You know what happens to the personal data of users on your website. So should the users. GDPR promotes transparency in processing personal data. A privacy policy page is your means of showing that transparency.
WordPress does allow you to set a privacy policy page for your website. However, you must ensure that you include all possible details in it.
The privacy policy page must be written in a clear and lucid style, and you should avoid jargon that will confuse users. It must be easily accessible and provides the necessary details, as stated by the GDPR.
There are so many free tools available online that will help you create a comprehensive privacy policy page for your website.
Closing thoughts
We hope these steps will make it easier for a WordPress website owner to achieve GDPR compliance. Nevertheless, we do not claim that these are enough to make your WordPress website 100% GDPR complaint. There is no shortcut to becoming compliant. It is a complicated and lengthy process. You can get a few assistance from third-party services; however, the onus is on you to take care of all the details.
Disclaimer: We are not lawyers. Nothing on this website should be considered legal advice.