We live in the age where you need three things to survive: food, water and Internet. Although I would argue the first two are more important for your life, you just cannot start your day without Internet as well. No matter if, it is for work, doing your home choirs or just having fun, we rely greatly on our connection speed.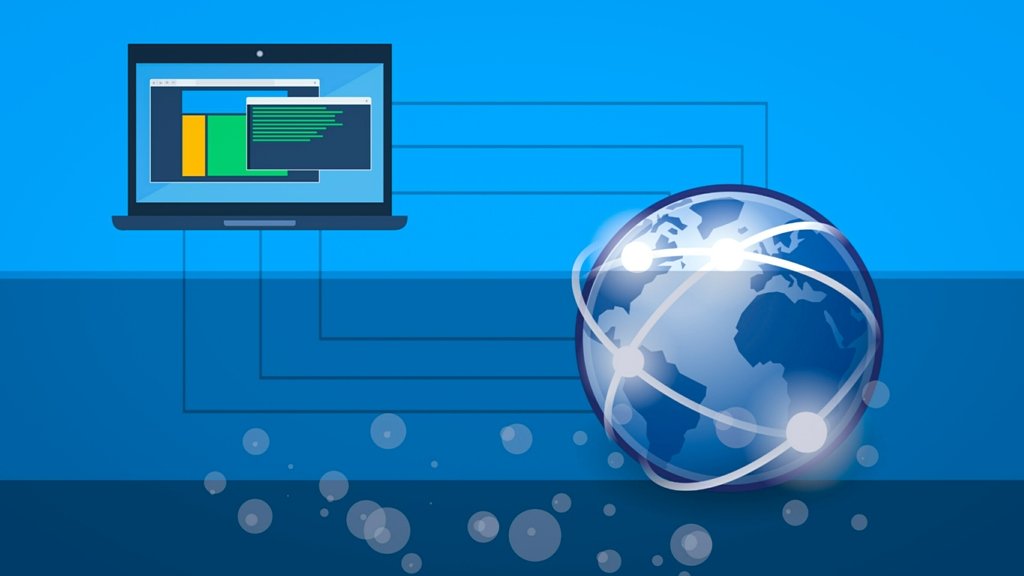 Therefore, it is understood it gets frustrating when you get that "no connection" message laughing at you from the screen. As like everybody, I also face that problem from time to time, I decided to check out apps that might help to fix that problem or at least ensure it happens less often. I did a bit of Googling and discovered a list of supposed best 10 apps to check your Internet speed. I will share it here in case you want to check.
After testing a couple of speed test apps, I was pleasantly surprised when I found out they do a bit more than just simple speed check. Therefore, I picked a couple of speed test apps I thought you might find useful and decided to review.
1. Network Analyzer Pro – User Ratings: 4.8 / 5, Downloads 50k+
To be honest, I never heard of this speed test app before, so that might be the reason I checked this one first. Just to start with something unfamiliar. In this case, I am glad I took that "leap of faith". The first thing that caught my attention is the deep dive this app takes. It gives a comprehensive report on your connection and I would not be surprised if some more tech-savvy people use this one on a regular basis. Although rich with information, the results are neatly organized, and color-coded which made my job a lot easier. If it were just tons of complicated numbers, I would likely give up on this one. I felt like it gave me a deep understanding of my connection and the other thing I liked is the fact you can manage your network settings directly from the app.
You might have guessed it by the name, but if you want to get the full report, you need to pay. I did check the free version as well and although it gives a good amount of info, it is not comparable to the paid version.
Pros: a deep dive into your Internet connection, intuitive graphs & reports
Cons: need to pay to get the most out of the app
Summary: A great overall app you need to pay to utilize completely
2. Speedtest by Ookla – User Ratings: 4.4 / 5, Downloads: 100M+
Now we are stepping into a more known territory. You likely heard of this one, but I had to include it as it does a good job. The apps strongest feature I think is its reliability. It is just a well-polished app you know will get the job done. With a single tap, you will get speed information in just a few seconds and you can easily share it with friends or your provider.  If you need a simple app that provides quick info, Speedtest by Ookla is the way to go.
Although a highly reliable speed test app, it does provide far less info in comparison to Network Analyzer. You will get your internet speed and that is it. However, as I said, the app's reliability and snappy performance make the app definitely a great tool in your arsenal.
Pros: highly reliable & stable app, snappy performance
Cons: provides only info on the Internet speed
Summary: A great go-to app when you want just to check your Internet speed
3. WiFi Finder – User Ratings: 4.4 / 5, Downloads: 100K+
Finally, here is one when you do not want to check your mobile internet connection, but you are in a situation where you need to find one. WiFi Finder is great speed test app as you can easily locate WiFi spots around you. I like how the app developers decided to go step further by verifying hotspots and providing info on connection stability, signal strength, encryption level and more. Honestly, after a couple of days of using it, I soon got used to simply turning on this app when I needed to quickly find a good hotspot. But the absolute winner, in my opinion, is the ability to download WiFi maps and hunt for hotspots even offline. That is an immensely helpful feature in my book any day of the week.
Although great, I found it does not run perfectly all the time. A couple of times I noticed duplicate hotspots for example. I am not sure how the app really works, but I'm guessing the possible issue might be with multiple WiFi contributors sharing the same hotspot. In case you face an issue, I found a new search often takes care of the problem.
Pros: A great way to find hotspots quickly, helpful WiFi info
Cons: Still hasn't reached its full potential
Summary: A fantastic & reliable WiFi finder if you can ignore occasional hiccups
Conclusion
These are the three speed-test apps I found to be most helpful. First, one is great for performing deep dives, second if you just want to know instantly your connection speed, and finally, the third one to locate WiFi spots around you. Overall, I honestly think with these three apps you will face that frustrating error message far less. Enjoy.