It Is Possible To Keep Your iPod Alive Even In 100-Feet Under Water?
If you are worried about keeping iPod while swimming, then I have a perfect solution for you. Consider the recently launched technology that is revolutionizing the way your iPod works and is kept. This has made the iPod surprisingly durable even in water by making it completely water proof and extra ordinarily resistant to water. Underwater Audio launched waterproof iPod for swimming is the best option for the people who are afraid of the iPod being spoilt by water or who want to keep iPod and while swimming. Being fitted with dual layer waterproof protection, it enables you enjoy your favorite music while swimming, any water sports or activity carried out in wet environment.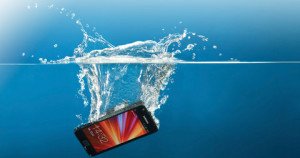 If I talk about its features, then they are not less than any standard iPod that usually are not water proof. The waterproof iPod shuffle does not require bulky cases to carry unlike other ordinary iPods. Being designed with 100% water proof and shock proof interior contacts and circuits, you can even consider it to use down to 100 feet underneath water. You must have heard various similar kinds of waterproof iPods in the market offering waterproof technology, yet many of them are not perfectly corrosion proof. Corrosion is the biggest problem encountered while using iPod in watery environment. However, the iPod is designed with Apple iPod shuffle that is completely authentic, and crafted with pure solid Aluminium which guarantee you that your iPod will not be suffered from corrosion or water ever.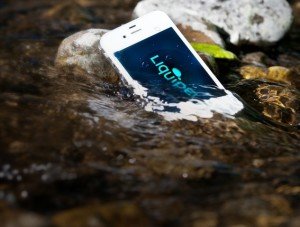 Now, hold over 500 songs in 2GB memory, with 15 hours battery life, keeping it alive and enjoyable fir longer period of time. It is compatible with Windows XO and Mac OS X. The voice over interface has especially been designed keeping in view its uysage while swimming, surfing, paddleboard, kiteboarding or any water sports of your choice.
However, the iPod is not embedded with waterproof headphones. Still, its light weight, corrosion resistance, easy to use voice over interface and convenient clips make it quite portable music library for you in water. Although, you would find a number of brands in the market like Apple, yet only some of them are actually water proof, other stop working as soon as you put them in a bowl of water for few seconds! So, opt this one out and be carefree to have some music even under 100 feet water!
Author's Bio: Sana is a highly professional and experienced writer who has also been an active blogger, especially in technology niche. Her technology based writings always talk about some revolutionary technological inventions, which she hopes, are highly informative for the readers, particularly hi-fi technology lovers.