Think eCommerce and one thing that strikes our mind is Magento. This platform has become a popular choice in the arena of web development for the myriad range of benefits that it brings along with it. Touted as the best open source platform in eCommerce, the online business enterprise owner can add, delete and edit the various products as per the changing needs of the business. In order to do this, the business owner does not have to possess specialised knowledge related to Magento. This is one software application that comes in PHP with Zend framework integration. Independent of the third party plug-ins, the platform offers amazing scalability as well as flexibility.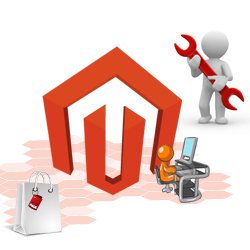 In short, Magento platform offers the online enterprise owner amazing power to have a control over his online store. There are quite a few important features that it has balanced and they include the awesome support that is offered for digital products and the theme based structures. There are also extensions that can be incorporated easily into the existing scenario so as to get optimal performance from the website.
What is its importance?
When we consider the importance of Magento development in the current scenario, we will understand that it truly is a business owner's delight. Let us just take a look at what it has to offer:
– When you have opted for Magento, you will get only one admin panel but you can have multiple stores and multiple websites. You can have one product catalog for these multiple stores. Now, when you consider this from an investment point of view, does it not rake in the moolah for you from different currencies? Your business is definitely at an advantage!

– Third party tools integration becomes absolutely easy with the web services API. In addition to that, the platform comes in with a flexible coupon rule and the business owner has the liberty to create as many campaigns as well as buddy coupons he wants.

– This platform is less complex when compared to the other CMS open source platforms. Installation of additional layouts is very much possible. Add-ons also can find place easily on the store.  There is no necessity to get any kind of prior programming experience for the store owner.

– The order reporting feature is extremely detailed and helps sort previous orders easily when there is a customer log in. Getting details about previous orders is absolutely easy with the help of this platform.

– The biggest advantage that comes in with this platform is that it is available for the various operating systems too. Therefore, the websites that are developed with the help of this platform can load easily on various devices and most importantly the smartphones, which have become the popular choice of majority of the population.
Not all businesses are alike. And a few business owners would want their website to be different from their competitors. In such cases, Magento is the ideal choice as it offers easy customization as well as configuration. Integration and implementation of the modules and their extensions is considered to be easy. One can also get customized aesthetics for their websites so that it stands out in the crowd not only for its looks but also for its functionality and easy navigability.
When Magento development is chosen for the online business, setting up the pages to managing the products, everything becomes a breeze. In short, it is a boon for the business owners as it offers a lot of effective efficiency.
When you are looking out to get some good Magento Development Services, you may consider the services that are provided by Elsner Technologies, a company that has created a niche for itself in the web development arena. The company claims to have some of the best talent as far.