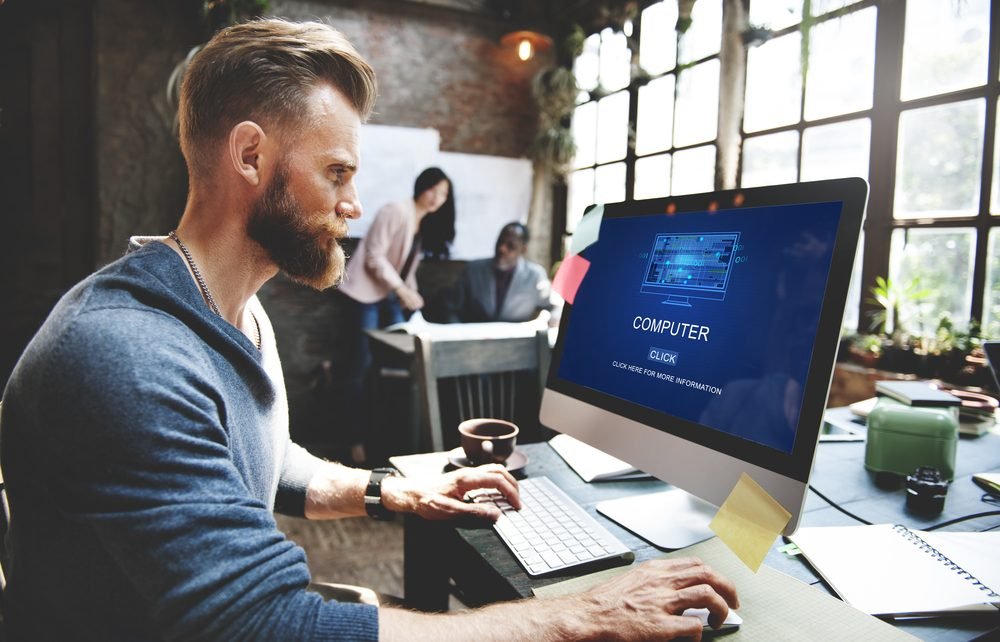 What A Modern Technology Startup Needs to Know About SEO?
Sleek, elegant, trendy, hip, cool. These are five words that could easily be used to describe any number of interesting technology startup. It seems that everyone has an idea for how to make their startup something special. What few of them stop to give enough thought to is how exactly they are going to translate their reputation into something that people actually want to check out on the Internet.
It is entirely possible that a technology startup can flop if it is not properly attuned to how it should handle things such as search engine optimization. Today we take a look at SEO tips and ideas for a technology startup as well as why they may need the assistance of a small business SEO services company.
1. It All Starts with A Name
When you entered this world one of the first things that your parents did was assign you a name. In fact, they probably had your name figured out before you were even born. We instinctively know that this is something important in the lives of our children, and it should be important in the birth of a new startup as well.
It is a hard and fast truth that the companies that receive the most traffic are often those that have thought about their name and how it might be affected by search engine optimization the most. Not only do they want something that stands out as unique from what is already out in the world, but they should also want something that a search engine is going to recognize as unique as well. When the search engines "knows" who you are so to speak it can more easily push you towards the top of the search rankings. Besides that, it is just cool to have a unique name for a technology startup anyway.
2. Focus On Putting Up Some Incredibly Interesting Content
The quality of the content that you put up is critical to making it possible to get found in the first place. A lot of search engines go for ranking websites that put up quality content and long pieces of content as higher than other websites. They care about making sure that the quality of the content that a reader sees is at the top of the chain.
You should make sure to include some keywords that you have done research to find that people are likely to search when they are looking for a particular subject related to what your business is all about. In other words, you have to make sure that you get the top keywords into your articles frequently but in as nature of a way as possible.
3. Keep Distractions to A Minimum
It is a good idea to try to keep the distractions on your website to a bare minimum. You want people to get right to the picture of what you are trying to pitch to them. Distractions only take away from your goal of getting product into the hands of customers.
Distractions also may take away from a rating that your website receives from a number of search engines. There is literally no reason for you to keep them in your website if you can avoid them. A lot of modern technology companies are all about keeping things clean and sleek anyway. Eliminating the distractions that you have on your site will help to keep your own company in the spotlight and make sure that it is still seen by the outside world as truly being a technology company.
4. Turn Your Website into Something Mobile
Mobile-optimized websites are the kind of websites that get the most attention. After all, they are the ones that people are going to give more traffic to because they are able to get access to the sites from their phones.
You should always work on making sure that your website is mobile optimized as quickly as possible. Customers expect it at this point, so not having the ability to get onto your website in an easy way via their phone is a cardinal sin as far as many people are concerned. It is definitely not a faux pas that a modern technology startup wants to make.
5. Link Up Social Media to Your Website
Your website needs to be linked up to your social media accounts. There is a lot of content that can be provided on social media. To include your social media accounts as part of your website is to help incorporate more of your messaging to more customers. You have to realize this if you want to make the most of what you have to offer to customers. There is every chance in the world that they really want to hear more about what you have to say via these social media channels. Always bear in mind that different people get their information from different sources. It is best if you can give for them as many avenues to the kind of things that you want them to see as possible.
Wrapping Text!!
At the end of the day it is mostly about creating a great customer experience that you personally would want to have as well. If you would be happy browsing your own website, then you have probably hit on something that other people would be interested in doing as well. That should be your goal with any startup, and in particular one that is for a modern technology startup company.