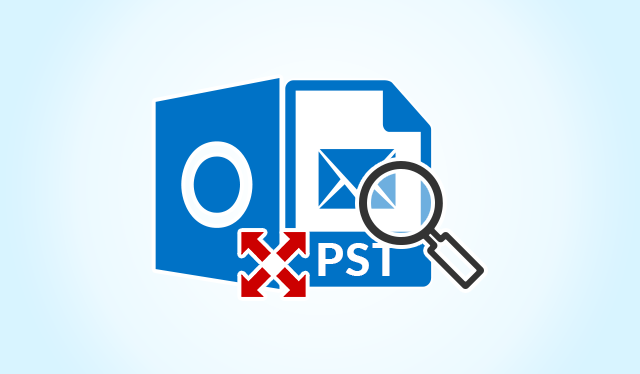 How to Open Oversized PST File of Microsoft Outlook in Windows
In today's era, Microsoft Outlook is one of the most used email clients. But sometimes, users faced issues related to the size of their mailbox file. The size limit of the PST file for an ANSI user is 2 GB and 50 GB for UNICODE user. So, if the data items in the mailbox exceed the limit, then a user won't be able to open oversized PST file. So, it is required to manage the database by compressing the data or by dividing the large mailbox into multiple small PST files.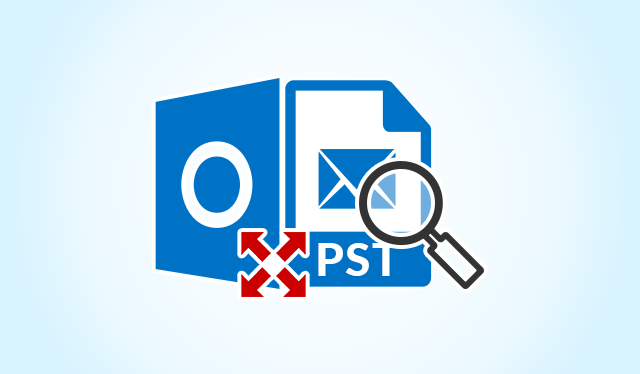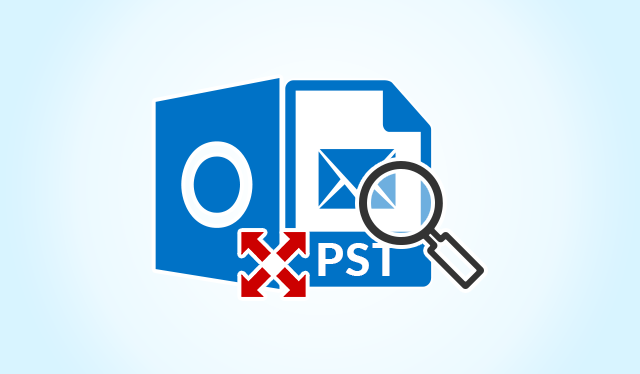 Once a user asked:
Hey! I was very happy as an Outlook user. But one day, I am unable to open my emails. It shows an error that my mailbox exceeds the limit and I need to delete some my emails to reduce the file size of Outlook data file. Now, I have deleted few emails but still can't open my important emails. I need help to do so. Thanks in Advance!
When You Need to Split Large Microsoft Outlook PST Files?
Following are some issues due to which it becomes necessary to reduce Outlook PST file size:
The speed of the Outlook email application becomes steady when the PST file is about to exceed its limit.
One cannot open oversized PST file and save his data to the existing folder due to no or very less empty space in Microsoft Outlook data file.
A user cannot access his data items due to the exceeding limit. He may get certain errors and warnings that asked to delete some of the emails from the mailbox.
There are certain manual solutions discussed below that can help a user to open large PST file of Outlook 2016/13/10/07/03/02 versions.
Use "Import And Export" Method to Reduce Large Outlook Data File
To divide Outlook PST file, open the email application and click on File >> Account Settings.
Click on Data files >> Add in Account Settings.
Provide the Name and Location of the newly created PST file in Open Outlook PST Files Dialogue box displayed on the screen. Then Click on OK
Click on File >> Open >> Import.
In Export and Import Window, click on Export >> Next.
After that, select the PST file and then click on Next >> choose Folders and Items >>
Navigate to the desired location to store newly created Outlook PST file.
Select any option before exporting the item, and at last, click on Finish button.
Creating Archive Folder to Split Outlook Emails
To open big PST file in MS Outlook, open the PST file which you need to move.
Now click on File >> Cleanup Tools box >>
In Archive window, select "Archive the folder and Subfolders" check box.
Select the folder which you desired to move. By selecting the "Archive Items Older than" option, you can choose all the items that are older than a particular date.
Browse and select the location to save newly created Outlook PST file and then click on OK button to open oversized PST file.
Try "Move To Folder" Method to Divide the PST File
To break up Outlook PST file, click on File >> New >> Outlook Data File.
You need to select Outlook PST file in New Outlook File and then click on OK button.
Select "Create Microsoft Personal Folder" and provide a new name to the data file. The provided name is used in the Mail Folders
Select Edit >> Move to Folder >> Move items >> New.
In Create New Folder dialog box, name the newly created PST file. In "Select Where to Place the Folder Section", choose the new Outlook PST file and click on OK
Now you need to save newly created PST file in a new folder within Move items and at last, click on OK.
Difficulties to Reduce PST File Manually
There are a number of manual approaches through which you can split large Microsoft Outlook PST files. However, there are certain limitations of the manual procedures faced by the users while performing the steps. All these solutions are quite lengthy and time-consuming. The major issue of using the manual method is that a user is more prone to the data loss. Moreover, there is no complete and accurate solution to open oversized PST file manually. Therefore, users can opt a third-party tool which is comparatively more easy and reliable.
Trouble-Free Alternative to Manage Large PST files
As discussed above that manual methods can help a user to a certain level but data loss can be one of the major disadvantages of such approaches. In that case, you can go for a professional solution that can help a user to avoid the complex and lengthy steps. There will be no fear of losing the data as the software can easily split Outlook PST file which includes emails, calendars, contacts, etc. The tool can break large PST file and generates small PST files out of it. It is easy to manage the bulk data within small PST files. There are various features of the application as listed below:
Divide the Oversized Outlook PST files into smaller parts by Date, Size, Year or Folder.
Reduce the file size of newly created and archive PST files.
Open oversized PST file of both UNICODE as well as ANSI file types.
Generates a Log report to compare the data before and after the splitting of the file.
Save newly created Outlook data files in a new folder created by a user in his desired location.
The Last Words
In this article, we have discussed multiple manual methods and an automated solution to open oversized PST file. You can reduce Microsoft Outlook file size with the help of manual approaches but there are few merits and demerits of using such methods. You can prefer a trouble-free solution to split the large PST file accurately and efficiently.