Information security is one of the biggest concerns for any business relying on unique processes and 'know-how' technologies. This is especially the case for companies whose employees have to use the Internet during their working hours. Unintentionally, they can endanger the company's sensitive information or cause any other e-mishap.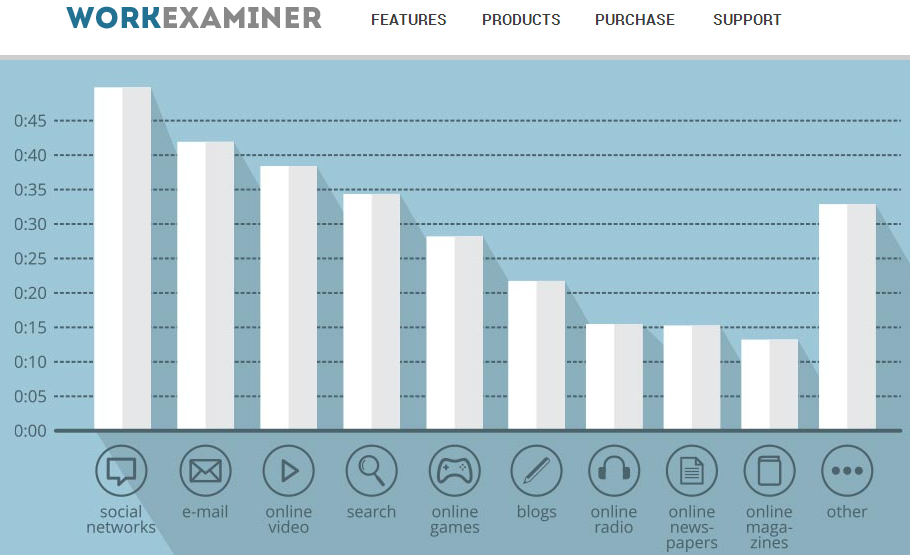 For this reason, more and more business owners start using PC monitoring software as it allows them not only to track the employees' Internet activities, but also prevent them from visiting certain websites including social media networks and suspicious sites that may spread viruses.
Benefits
Ease of use. Thanks to the advances in tracking technologies, installing and using PC monitoring software is a piece of cake. It works in stealth mode and requires minimum effort from the user side. What's more, most programs don't require downloads and work in the cloud. This means you can reach all your tacking-related data from any computer using your login and password.
Increased productivity. Not all workers are diligent and honest, let's face it. Therefore, the very rumor that you're going to use PC monitoring software can make your employees work harder and resist chatting with friends or checking social media feeds during the working day.
Security. By visiting non-work-related websites during the working hours employees risk to compromise your company's information security. Specifically, they can dispose your most sensitive information to hackers or become a victim of a malicious attack. To prevent this from happening, information security staff simply blocks certain website temporarily.
Disadvantages
Along with the undoubtful benefits, this kind of software may bring some inconveniences. Your workers may feel stressed and thus show poorer results. Pushing too hard on your creative professionals (talented designers and marketologists, for instance) could make them think about seeking employment elsewhere. Creative people need freedom to stay inspired, so think twice before installing a tracking system on your leading designer's laptop.
Besides, it takes time and effort to install and maintain these programs. You should also know how to read and analyze received metrics. It's important to realize that PC monitoring tools can only capture activities performed on computers. So if your employees do not spend much time in front of their laptops, it makes no sense to install this software type, as it doesn't analyze your employees' non-computerized work.
Legal Concerns
Computerized monitoring of your workers' performance can be prohibited in certain regions, so make sure you comply with the law when using this type of software. Get a consultation from a lawyer who will explain what means of surveillance you're allowed to use. To avoid costly lawsuits you must inform your employees about the tracking system you're about to use. Demonstrate its features and show how it works.