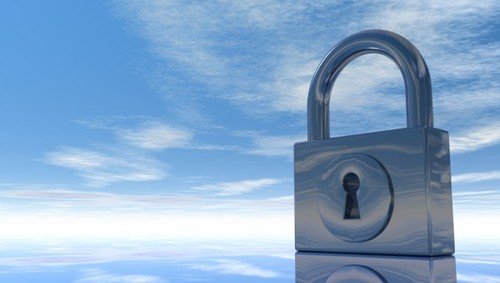 Top Ten Cloud Security Tips for All
When working online, it is important to take some steps to improve your security. This article explains a few ways for you to keep your cloud account security – these tips are equally useful for the security of your online money accounts, email accounts, and more. The article delves deeper into the details about how someone can break your security shield and how you can make it stronger.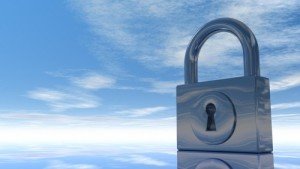 Fortunately, it's not a monumental task to guard your online cloud account from brute force programs and common hackers. Just by paying attention to the following tips, you will be in a better position to put up a fight against a variety of security threats. These tips are actually some small tweaks that will help you stay safe over the internet.
1. Change Your Password Frequently
No matter how complex the password is, hackers will eventually find a way to break it. The best idea is to keep changing it frequently – you should change it at least every 72 days. If you change it often, the hackers will have to start their process from scratch. Moreover, you can guard your account from ex-employees by changing the password frequently.
2. Learn to Protect Your Email
You need to be extremely careful about the security of your email account. Once you lose your email account, you will also lose access to your cloud account and other services linked to that email account. For starters, change the password quite often, especially when you access your account a comparatively weak network.
3. Opt for Stronger Passwords
It is not a good idea to use actual words in your password, as cyber criminals, hackers, and brute force programs can easily detect them. These sophisticated programs also try common names, fictional words, text-talk, and places; therefore, you should not rely heavily on words, as it weakens the effectiveness of your password.
4. Use Combination of Letters in Password
Some accounts allow you to use upper and lower case letters when registering a new account. If that's the case, you should take advantage of this facility, as it makes it harder for brute force programs to identify the exact password. The only thing to bear in mind is that you should not use the upper case letters right at the start of your password, as it will not be as effective here. Just try to mix it all up.
5. Use Your Secret Answer Only Once
It is possible for hackers to take a back door to gain control of your cloud account, and for this, they will try to use your secret answer and reset your password. This becomes more of a possibility if you have already lost access to your email account. If you use your mother's maiden name as a secret answer, don't use the same name as a secret answer at another website – instead, give a wrong answer but write it down somewhere and remember it.
6. Keep Your Computer Updated
Never leave your computer or other mobile devices that you use to access your account out of date. This gives hackers a better chance to find a loophole and manipulate it to access your account. Make sure to update your PC, laptop, tablet, mobile phone, or anything that you use to access your cloud account. Also, take special care when installing an app, as they may not be safe.
7. Use a Lengthy Password
It is obvious that it will take brute force programs and hackers to figure a longer password as compared the one that have fewer letters or digits. The longer the password, the harder it becomes for hackers to guess it. It is usually enough to have a password consisting of eight characters, but it's even better to select a password with twelve characters. Avoid repeating the same numbers and characters for more protection.
8. Keep Administrator Access to Yourself
It is important that you keep full administrator access to yourself only, as it enhances security of your cloud account. In case you have other people using the same service, you could consider using some sort of permissions function. This way, only you would be able to access and edit your cloud files. You can share content with others by changing permissions settings.
9. Keep Your Passwords Protected Offline
Make sure to keep your password safe somewhere offline. Avoid using any software or app to store your passwords, as brute force programs and hackers will always attack these apps first. That's the reason why it is recommended not to safe any of your passwords onto something digital. The best way is to write your passwords down on a paper and keep them safe.
10. Opt for a Reputable Cloud Service
A reputable brand will always come with several security functions because they have a lot at stake. Not only will they take steps to ensure better security, they will also share some tips to help you use your cloud account in a safe and protected way.
About Author: Kate Funk is a freelance writer at www.aussiewriter.com/. She is mainly focusing on technology, gadgets and all the latest trends which are interesting for networking enthusiasts.