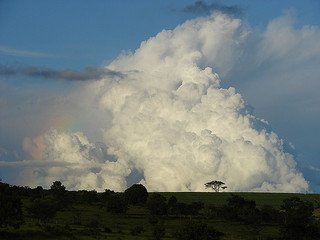 Top 10 Reasons Why Cloud Computing Is Key To Business's Success
Technology and business have always gone hand in hand. Whenever a new technology emerges it surely has an impact on businesses. This impact can be positive or negative but one technology that surely has given businesses a new lease of life is the one of cloud computing.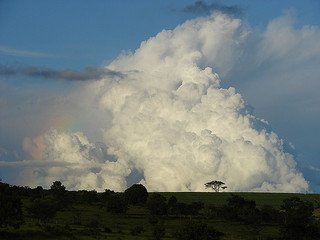 It has revolutionalised the way business is done. Working while on the move and BYOD are just 2 of many great features cloud have brought to the table. Here are 10 reasons cloud has become key to business process.
1. Cost Savings
When Citi Group announced their lay off in 2008 where thousands of employees got the boot, it became clear that biggest of the firms would need cost cutting measures to survive. Moreover cloud computing have given SMB's an opportunity to punch above their weight and compete with the big players of the respective industries. Cloud provides a pay-per-use model which is hugely attractive and very cost effective. So no need to install costly equipment to serve and an extra space is also freed up.
2. Ease of use
The cloud interface is very much user friendly with basic functionality all available on the home screen dashboard. Moreover it does not require any downloading or installing of any software or patches. The required tools are all available online.
3. Freeing up of IT staff
With the incorporation of cloud computing, IT team has been rendered useless and all the techies can either be fired or can be channelized to do some core operations. Therefore the recruiting of technicians as well as their training is also something firms won't have to do anymore.
4. Scalability and flexibility
Cloud computing offers a great feature of scaling resources (meaning increased processing capacity or storage space) according to need. So if the company grows or in some cases shrinks it does not have to make any added effort related to infrastructure.
5. Environmentally friendly
With the global warming reaching alarming levels it is a moral duty of every individual and company to reduce their carbon footprint. Cloud is an important contributor towards this noble cause. With many people using same resources, power consumption is reduced to unimaginably low levels.
6. Automation
The cloud makes the whole business process automated. Every bit of data is backed up. Upgrades and patches are installed without any man power from the user side. Also the storage and processing speed is also used according to the need without the need of intimating contacting any 'IT' guy.
7. Disaster recoveries
The data is recovered in much quicker and safer way in cloud environment. Most of the times the data of on premise server is not recoverable in cases of disasters. And the ones having back up has to go through complex and rigorous back up procedures.
8. Freedom
Cloud computing gives us the freedom of working from any place we want to.
When the data is with you every time, there is no need to rush to the office on a day on which it is snowing just pick up the laptop and complete the pending work.
9. Hiring
Hiring is one key area of business where cloud has given huge boosts quite unexpectedly. With the use of cloud companies can carry out hiring in a remote area where earlier the talent would go waste. Moreover the progress or report card of a prospective employee can be shared in real time among fellow recruiters making the process highly efficient.
10. Securities
Most people don't recognize how much security cloud provides to a firms critical data. Physical security provided by cloud is unmatched. Moreover with new measures being devised everyday security will only get better in the cloud systems.
Resource Box: Josephine Clark, Editor at SIP Trunk Providers DotCom spends considerable part of her time in writing about technology including quickbooks cloud hosting and Hosted PBX. When not writing, she loves to dig deeper into knowing the best and the latest technology in industry.