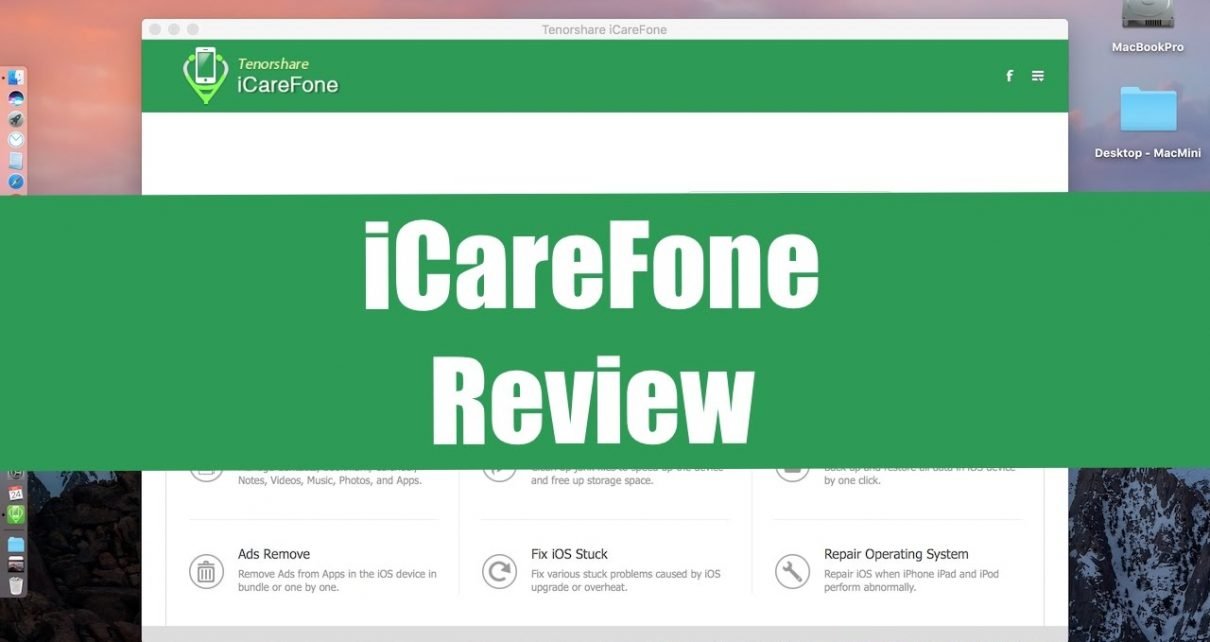 How to Transfer Music from iPhone to iTunes and Computer?
Music is an integral part of our lives and with the access of unlimited music right on your fingertips through your iPhone, it goes without saying that it is one of those things no one can live without. But what if you lose your iPhone or it starts malfunctioning and you lose all your favorite songs and your whole collection? Being a music lover myself, I get haunted by this idea every time it crosses my mind. And that's why I always keep a copy of my songs on my computer and I recommend people like me or in that case any iPhone user to transfer music from iPhone to computer. And this is where this article comes in and it is all about how to do it easily and effectively.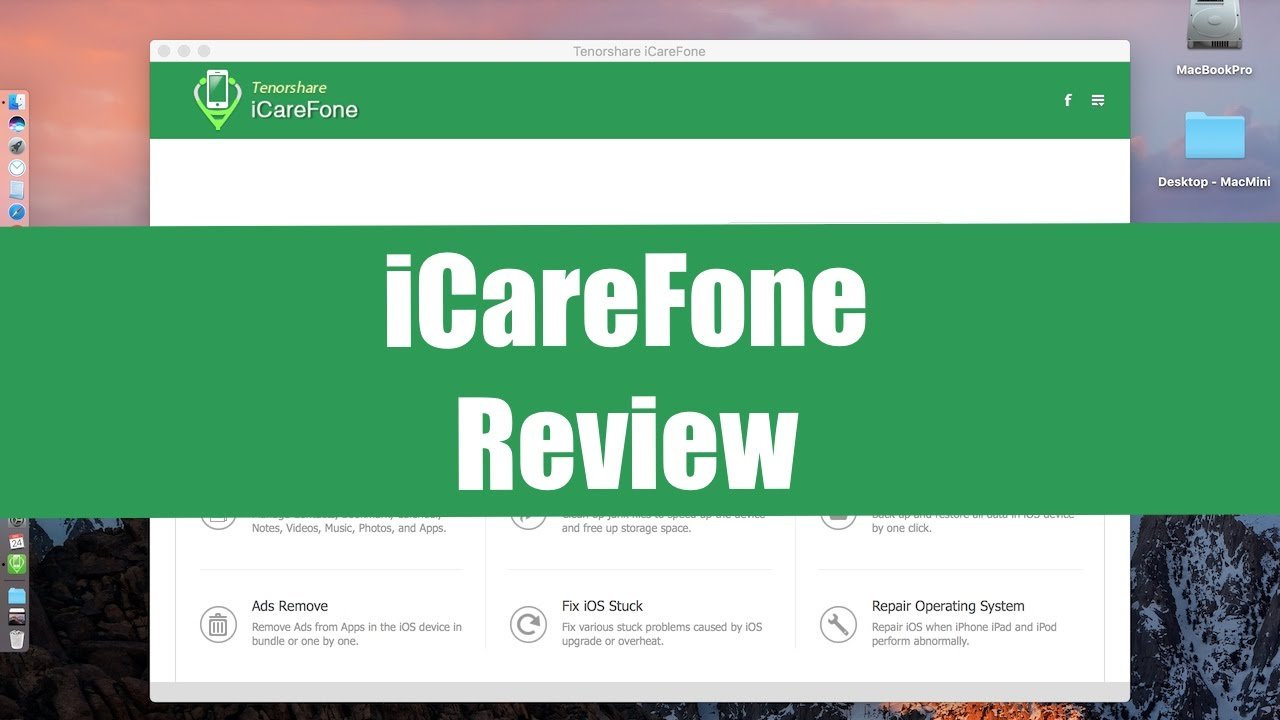 So, if you are wondering how to transfer music from iPhone to computer, you can just go for a third-party tool. Tenorshare iCareFone is just the tool you need. It is professional data transfer software that is designed to transfer music or any type of data from iPhone to computer. When it comes to music, it can transfer the music from iPhone to iTunes too so that you can keep your iTunes collection updated.
There can be a number of reasons to choose this software. First of all, it supports both Windows and Mac and most importantly you can transfer any type of music like purchased, un-purchased, downloaded etc. without any restrictions. It can just about copy anything and that too faster than any other methods out there and without a drop in quality. You can also opt for selective transfer of songs. All these factors impressed me at the beginning itself and that's why I am here to help you get the best third-party tool that can do the job perfectly. Here's everything you need to know on how to use the software and how everything works.
Transfer music from iPhone to iTunes
Tenorshare iCareFone is a very handy piece of software which can help you completely manage your iOS devices without making you pull out your hairs. So, if you want to know how to transfer songs from iPhone to iTunes, it is really easy and it is like a 1-click operation using Tenorshare iCareFone. Just follow the steps below:
Download, install and run the software on your computer.
Connect both devices: iPhone and computer via USB.
After the connection is established, tap "Transfer Device Media to iTunes" right on the main interface.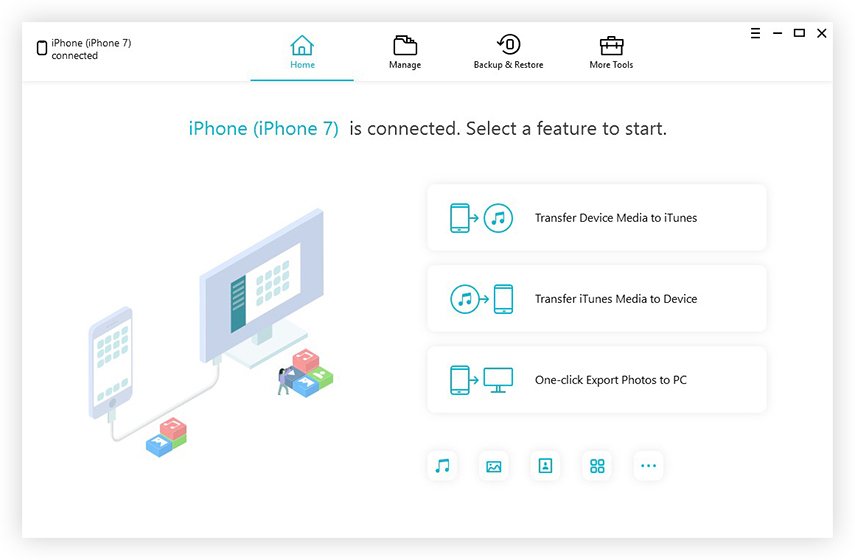 As you can see on the above pic, iCareFone offers a modern and easy to use UI. When you start the software, the homepage will showcase most of the important information at a glance. You can see different transfer options including the export option for photos. Also, you can get different tabs to do more things like Manage, Backup & Restore along with More Tools. So, the software is straightforward and anyone should figure out not more than a minute or two.
From the list of media files, choose "Music" and tap Transfer.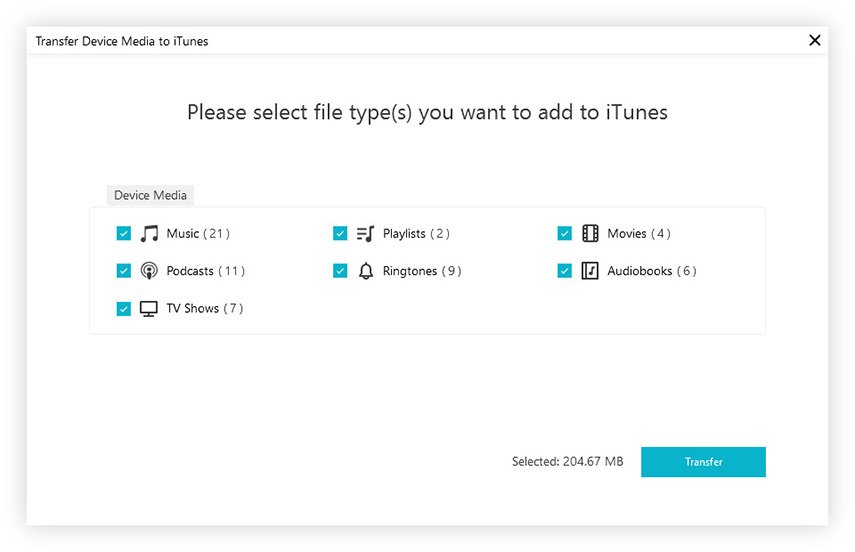 All your music on your iPhone will now be transferred instantly. Tap Done!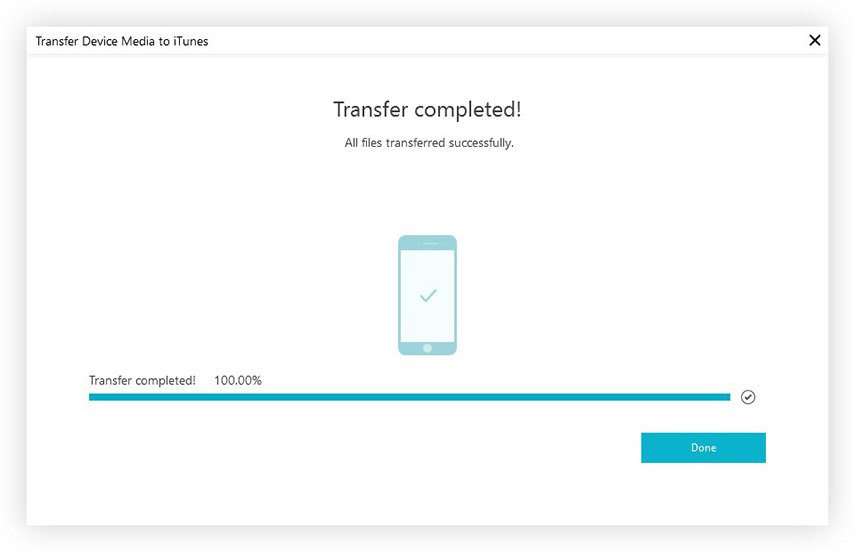 This is the quickest solution on how to transfer music from iPhone to iTunes.
Transfer music from iPhone to Computer
On the other hand, if you want to send music to your own computer, iCareFone can also help you with its exclusive "Manage" feature. Here's how to use the feature:
After iPhone detection, tap "Manage" on the main interface.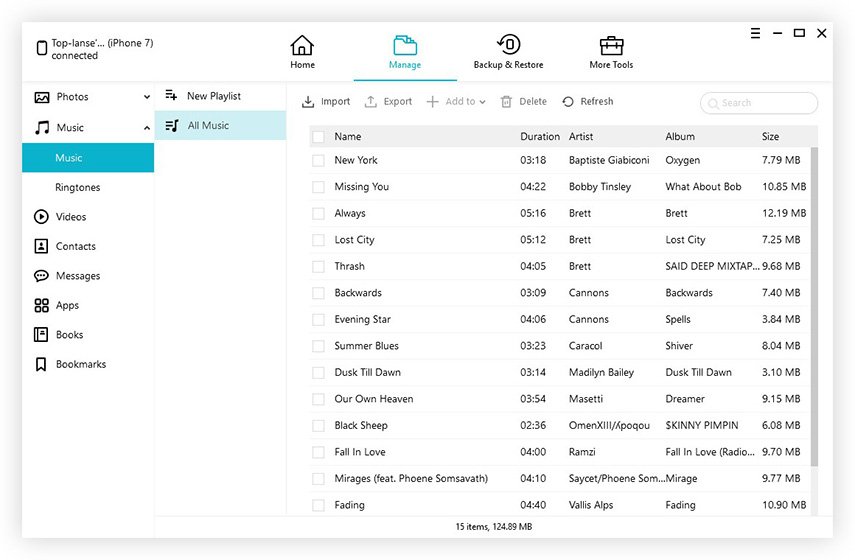 Now, choose "Music" from the left-side panel.
All your music will now be listed on the screen.
Choose the ones you need to transfer and tap Export.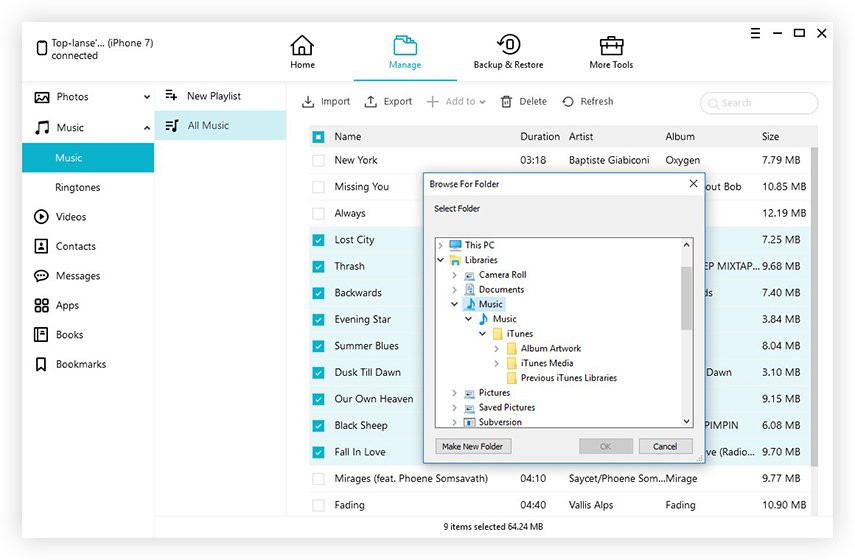 Provide the destination and you are done!
Now you know how to get music from iPhone to computer the easy way. So, overall this is how I manage my music on my iPhone. Coming to iTunes, I had been a regular user of iTunes in the past and honestly, I was not so satisfied. I have stated the drawbacks and my honest experience with it.
Price and Availability
Tenorshare iCareFone is available for both Windows and Mac devices and you can get it downloaded from their website. The software comes with a free-trial period which you can use to check out.
When it comes to pricing, the company uses differential pricing scheme for Windows and Mac version.
A single license for Windows version cost $35.95/month, $39.95/year, $49.95/lifetime and more choice for a year if you want to use it for more then single pc.
For Mac, a single license which is valid for one machine will cost you $55.95/month, $59.95/year, $69.95/lifetime and also you have more choice if you want to use the software on multiple Macs for a year.
As you can see, whether you buy a single license or or other Pack, the Windows version is $20 cheaper than the Mac version.
Wrapping Words!!!
So, after using such an app, when I started using iCareFone, I instantly noticed the difference. It's a huge improvement in terms of features, effectiveness and overall efficiency. I highly recommend Tenorshare iCareFone just because of the value it provides to the users in terms of everything. Go for it, its' worth it!