Launched in 2009, Kickstarter is a crowdfunding website that has given the world many breakthrough products. Some of these products are in the market and they are making good money.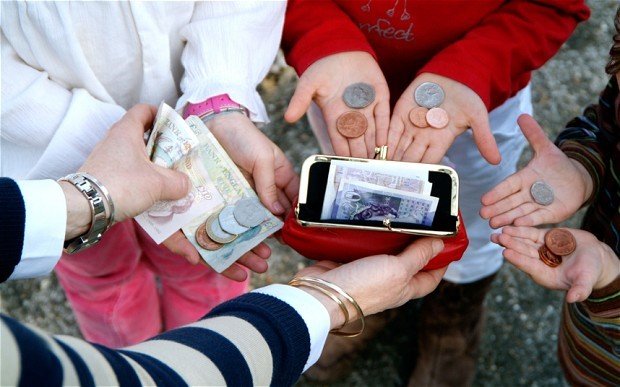 Successful Kickstarter projects
So let's see some of the most successful Kickstarter projects that were launched from the platform of Kickstarter:
1. Pebble Time
A project of Pebble Technology, this product is currently the most funded campaign in the history of Kickstarter. It is a smartwatch that do multiple tasks. It also holds the record for being the fastest funded project as it reached the mark of $1 million dollars in a course of just 49 minutes. At the end of its campaign, it secured a whopping funding of $20,338,986 and was supported by 78,471 backers.
2. Coolest Cooler
The story of the Coolest Cooler attracted widespread media coverage when the project was launched in the summer of 2014. After Ryan Grepper failed to reach his target funding goals, he turned to Kickstarter to generate funds for his innovative product and luckily he became successful.
The Coolest Cooler is not just a cooler as it can do multiple tasks including charging a smartphone, playing music and storing plates. It managed $13,285,226 in funding and an impressive support of 62,642 backers.
3. Pebble 2, Time 2 + All-New Pebble Core
After the huge success of Pebble Time, Pebble Technology was back with a trio product that includes Pebble 2, Pebble Time 2, and Pebble Core fitness gadget. The campaign raised ten times more funding than what it had targeted. It closed the campaign after generating $12,779,843 of funding.
Sadly, the company filed for bankruptcy after the sales of its product declined. It was acquired by Fitbit in 2013. Nonetheless, it is still the third most funded projects of all time on Kickstarter.
4. Kingdom Death: Monster
Kingdom Death: Monster is a cooperative board game where the different participants play together to achieve a target. It was launched on Kickstarter on January 1, 2017. The concept of the game resonated with the funders and they funded more than a million on this project over a course of just 19 minutes.
Kingdom Death: Monster is under the pipeline and it is expected to hit the market by 2020. It was praised for its fantastic graphics and use of miniature characters. Currently, it is the fourth highest-funded project on Kickstarter with a funding amount of $12,393,139 dollars and 19,264 backers.
5. Pebble E-Paper Watch
One of the most successful Kickstarter projects of all time, Pebble Time is a smartwatch that can do multiple things, such as emailing and replying to agf text. It instantly got phenomenal funding on the day of its launch on Kickstarter. The project was able to generate $10,266,845 along with support of 68,929 backers.
6. BauBax Travel Jacket
The most funded clothing project in the history of mankind, this travel jacket by Baubax struck a chord with the funders due to its novel design and style. Created by BauBax LLC, it got the support of 44,949 backers and generated a funding of $9,192,055 which made it the sixth highest-funded campaign on Kickstarter.
The immense success of this project got the attention of many news outlets and assignment writing services that featured its story. This apparel raised a further $2 million Indiegogo which added to the success of this campaign.
7. Exploding Kittens
The success story of this Kickstarter project is an inspiration for many entrepreneurs. When Matthew Inman and Elan Lee, Shane Small pitched their project on Kickstarter, they set a target of $10,000. But they got 800x more funding than the goal and closed the campaign on $8,782,571.
It was a major success and got the support of 219,382 backers. It is still the most backed project on Kickstarter.
8. Ouya
Ouya is an Android-based game that was conceived by Yves Behar. It quickly got the attention of the funders and got $8,596,474 in total funding. It is also the fastest funded project and achieved its goal within 24 hours. It was also the fifth most funded project at the time.
Unfortunately, the project could not live up to the hype and failed commercially. It was shut down in 2015 due to poor sales and was later acquired by Razer Inc.
9. The 7th Continent – What Goes Up, Must Come Down
Launched by Serious Poulp, this board game is among the most funded campaigns on Kickstarter with more than 7 million funding. It is an adventure game that can be played by 1 to 4 players. It was launched on October 19, 2017, and successfully achieved its goal. In fact, it went on to achieve almost 200X more funding than the target it set. It ranks in the top ten highly funded campaigns on Kickstarter.
10. The Everyday Backpack, Tote, and Sling
Peak Design came up with the idea of this product and made it up on Kickstarter for funding on September 10, 2016. The company set an initial funding goal of $500,000 but received ten times more than the funding goal. It is a brainchild of a bunch of professional photographers who need a functional and multipurpose bag to keep all their equipment and accessories.
With their ingenuity and creativity, they were able to make a design concept for this bag. Their efforts came to fruition when they received $6,565,782 dollars on Kickstarter and gained support of 26,359 backers. Today, it is the tenth most funded campaign in the history of Kickstarter.
Wrapping Text!!!
Kickstarter is a large crowdfunding platform that helped a number of entrepreneurs raise funding for their projects. The aforementioned is a list of the most successful campaigns that were run on this platform. Let us know your opinion in the comments section.