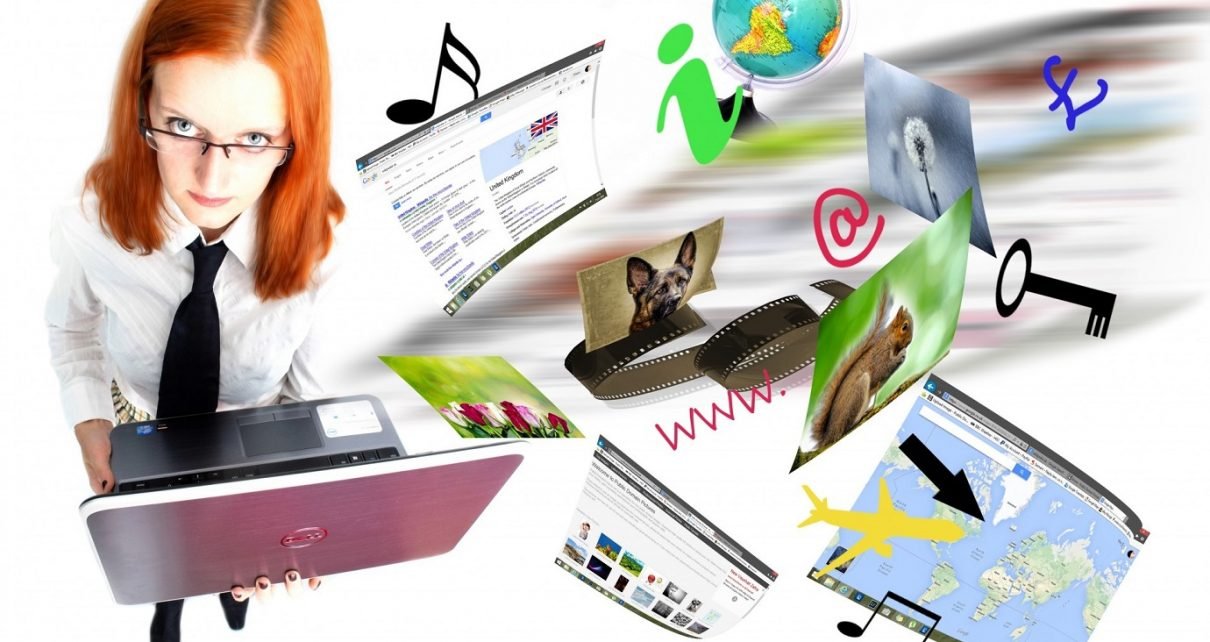 5 Biggest Video Marketing Mistakes and How to Avoid Them
In this digital world, video marketing takes the center stage. It has now become one of the most crucial strategies for many marketers when it comes to reaching and engaging potential customers. But it requires careful planning as so many even pro marketers do video marketing mistakes.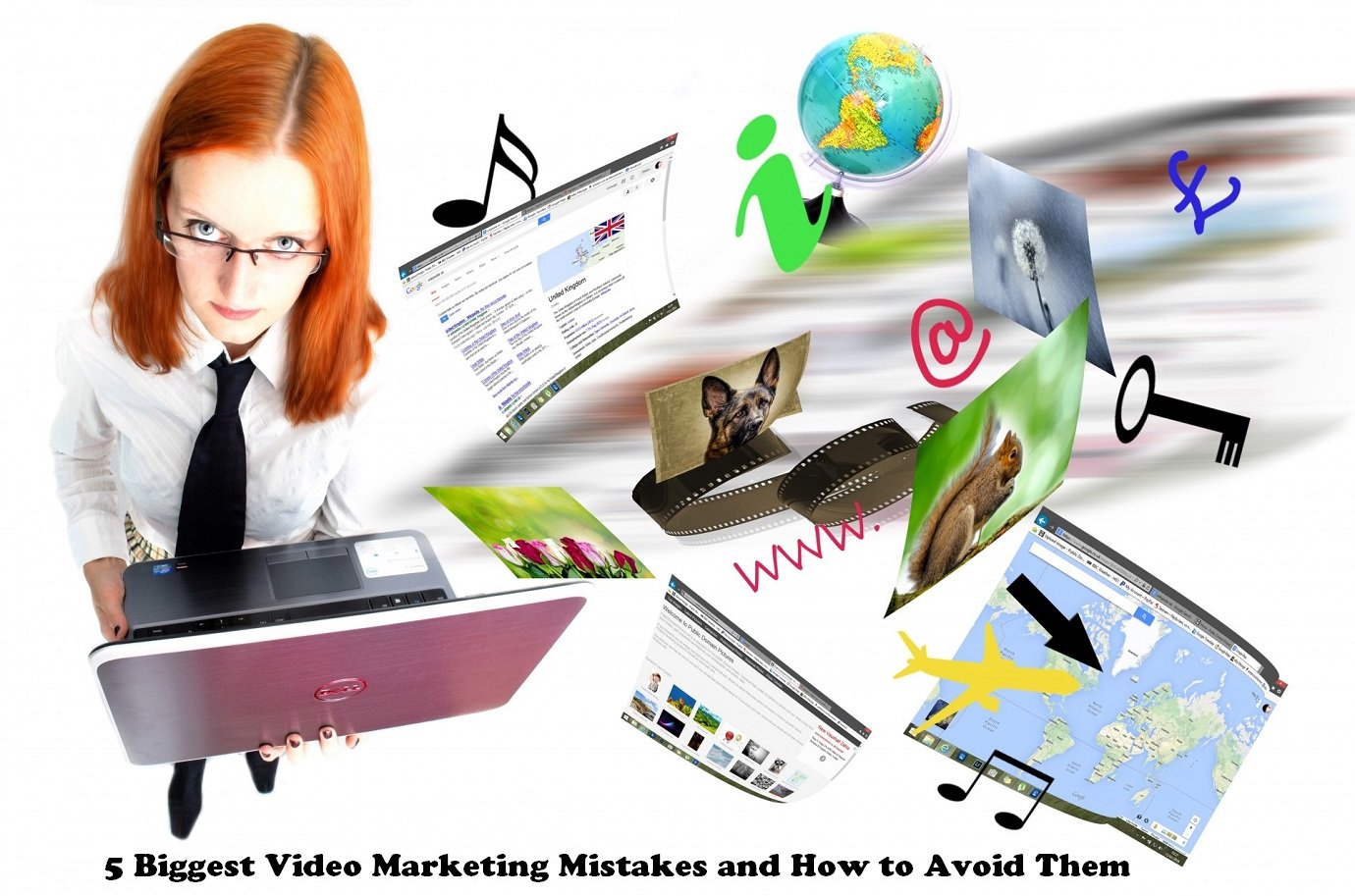 Online videos allow marketers to convey their message engagingly and deliver it in such a memorable manner. Meanwhile, for potential customers, online videos help them retain crucial information better in no time.
It should come as no surprise that the numbers on video marketing statistics are only getting more and more staggering each year, showing that video marketing is here to stay.
That being said, just like any other strategy in the marketing field, video marketing only works well when you know how to use it.
5 Video Marketing Mistakes that You must not do
Video marketing isn't the easiest strategy where you can nail everything in one campaign. It's so much more than producing a video and hosting them on the internet. Even pro marketers still find themselves making awful mistakes in their video marketing campaigns.
Here are some of the biggest video marketing mistakes most marketers make while running their video marketing campaigns and what solutions you can use to avoid making those same mistakes.
Mistake #1: Making Videos Too Long
Videos are well-known for a perfect medium to deliver even complex messages in no time, making it much easier for the viewer to retain and remember the information. But, if you create an hour-long video just talk about your brand, you'll only scare the viewer away.
Not only do long videos can overwhelm your viewers, but it also distracts them to retain your main message. It makes your core messages diluted, or even meaningless.
The key in a marketing video is to help viewers get your message from right off the bat. Here, you need to include only messages that give value to your viewers or the information that they need to know.
How Can You Avoid This?
The sweet spot for a marketing video is around 2-minute. According to the statistics, most viewers tend to stop watching a video after a 2-minute mark.
Create a script beforehand as a guide of what you'll include in your video. It helps you understand which ones are the crucial information and which ones are just fluff that can only distract your customers.
Mistake #2: Ignoring Video SEO
It's no longer a secret that a marketing video can higher your rank on search engines and drive more people to your website. But it can only happen when you optimize it.
Many new marketers only focused on the quality of video and how compelling their message is. But they often forget to optimize the video itself to make it easier to be found and boost its exposure.
When text-based content has its SEO rules to push your website rank on search engines, so does video. Both regular SEO and video SEO boils down to one thing, though: helping search engine crawlers to index and rank pages for relevant keyword searches.
How Can You Avoid This?
You can start with using keyword-based titles, include a transcript and description, create a clickable thumbnail, add relevant hashtags, and make it mobile-friendly.
Video SEO might seem so technical and complicated from the first time you heard it. But you can use video optimization tools like Tubics, vidIQ, TubeBuddy to optimize your videos and make them SEO-friendly in minutes. Those tools give you automated suggestions for areas that need improvement.
Mistake #3: Neglecting on CTAs
Most marketers always make sure that they get everything they need to say on the video. But not everyone remembers to encourage their viewers to take action.
You need to add a clear, obvious call-to-action (CTA) to your videos to achieve your video goals. It's an ideal medium where you can inspire your viewers to sign up for your service, try out a product, visit a website, subscribe to a channel, watch another video, share your contact info, or download an eBook.
With a CTA, you don't leave those who are interested in your product high and dry. You provide them the next step so that they can help you achieve your marketing goals.
How Can You Avoid This?
You can add a CTA by displaying text on the screen. Or, you can use a small banner that pops up on the screen to make it more obvious and eye-catching. It's also okay to remind the viewer to take action through voice-over.
Mistakes #4: Creating a Video to Achieve Different Goals
No marketing videos are created the same. There are tons of different types of marketing videos and each of them has its own way and characteristic in conveying your message and helping you achieve your marketing goals. 
For instance, explainer videos are perfect to break down complex topics and explain information in a more digestible way. Meanwhile, customer testimonials are doing a really good job in convincing new customers to purchase your product.
By all means, you can't simply produce one single video and expect them to accomplish all of your marketing goals.
How Can You Avoid This?
It's crucial to understand your goal of the video you're going to create. What are your expectations from such videos? Do you want them to raise brand awareness? Or do you want them to retain existing customers?
This way, you understand what type of video you need to produce and use it effectively to use one specific goal. You might want to create other videos at every stage of the customer journey. That's why in the video marketing field, creating one video isn't enough to bring you the best results.
Mistakes #5: Being Inconsistent
Video marketing isn't the right strategy when you want to aim for overnight success. It takes time and consistency to get visible, long-term results. After all, no strategy in the digital marketing field can bring you an instant result.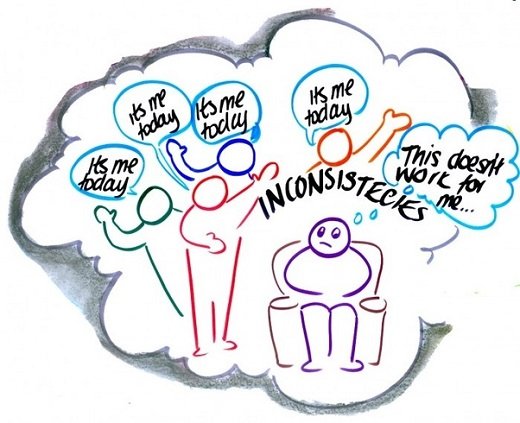 Many marketers give up on their video marketing strategy after they see low performances of their videos – even if they're only on their first or second campaigns.
The key here is to be consistent with your videos. You can also say that consistency is vital for your video marketing success.
You need to create videos regularly to become a top-of-mind brand. This way, you can higher your chances of getting at least one of the videos to go viral.
How Can You Avoid This?
Start with a content schedule. You can write all the content ideas for your videos so it'd be much easier to release new videos regularly.
Also, pay attention to the video analytics to see which content your viewers enjoyed the most and least. It helps you create relevant video content that your viewers are actually interested in.
Wrapping Up
Watching online videos on social media or other digital platforms has now become a daily 'routine' for most internet users. As a result of these behaviors, most marketers out there have taken the leap and started to create video content and spread it like wildfire all over the internet.
However, you need to understand what could go wrong with your video marketing strategy to reap the benefits you deserve. With those common video marketing mistakes mentioned above, you'll understand how to effectively plan a killer video marketing strategy.