E-commerce businesses have been utilizing the help of social media sites for a lot of reasons. About the best use, they have for social media is that such platforms are great for promoting their business. The large user bases that they have to make them a vast ocean full of potential customers.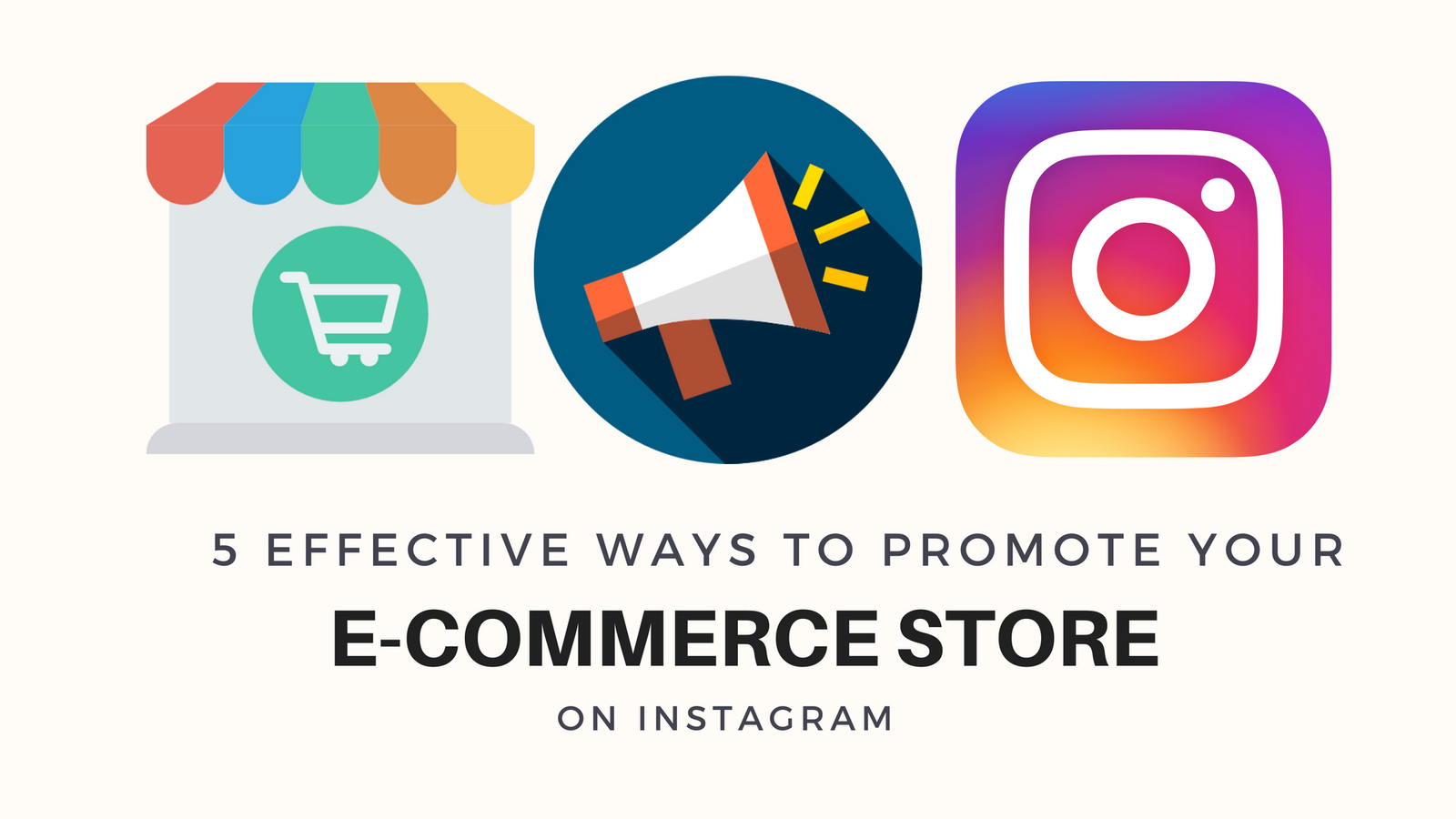 One of the most-tapped social media sites is Instagram. What was once just your online photo album has evolved into arguably the most engaging online marketing platform. Focusing on photos and videos, Instagram is said to have made a strong grasp on our innate visual affinity, which helps a lot when it comes to marketing.
Make the most out of Instagram for your e-commerce business with these 5 tips from us:
1. Make Use of Live Videos
Live videos can be used as a creative way to promote your e-commerce business on Instagram. It's just product presentations you see in stores. Do they pique your interest right? The same is true for when you come up with live videos on certain products. Answer frequently asked questions about the product, highlight its features and benefits, and they would be more likely to buy now.
Live videos are a bit different from Facebook Live because, on Instagram, the video will disappear after streaming, and will not be stored. This stirs up a sense of urgency, inviting interested users to watch immediately. Feedbacks are also real time because you'll see it during the live feed so you'll be able to act on it on the spot.
2. Create Instagram Stories
Aside from Live, you should also consider making the most out of Instagram Stories. This time, there is 24-hours for your audience to see what you have to show them. It also brings about a sense of urgency but not as strong as going live. But this helps your campaign be seen by a lot more people because some won't be around when you go live.
There are many things that you can put in stories such as a teaser of upcoming products, some short-term promotions, some upcoming event so make sure to bring your ecommerce photography skills to the next level. Some more things that you can show in your stories are short clips or images of products that are ready for delivery, of happy customers, or basically anything that your audience may find interesting to see.
Capitalize on the urgency that stories carry. Each story have 24 hours so you should make the most out of it. Make your stories count!
3. Make your Bio Work for You
One of the first things that potential customers will look into is your bio. This is where they should see more about you and your business. What should be noted is that there's room for only one link in your bio and this should definitely be a link to your site. So make that once chance work in your favor and direct your customers to your e-commerce site.
There are many ways on how you can make most out of the one opportunity in the bio. You can either link Instagram uses to your site's home page, to a special landing page, or to a social shopping page.
The homepage is pretty straightforward and is the most common choice. You simply just link it to where everybody else would be directed to when they go to your site.
You may also set up a special landing page for them, probably featuring products you have posted on Instagram lately.
You may also come up with a social shopping page, a product page exclusively for the use of products you have shown on Instagram.
Whichever one you pick, it's just best to be able to direct your potential customers to a dedicated site with your site.
4. Sell Smartly on Instagram
Another great thing about social media is that there are tools that can help you understand those you wish to understand, in this case, your potential customers. There are numerous tools that can help you know what your audience is doing, and how they are behaving on various platforms.
The use of e-commerce analytics on Instagram can be as simple as just knowing how many used your hashtags, up to what your audience is interested in. There simply are just a lot of ways that these available tools can help you.
But it's not enough that you know the kind of audience that you are dealing with. You'll also need to be able to address their needs for you to be able to tap into them effectively. And this is what selling smart means.
Make sure to identify and understand your audience, and then make your marketing strategy personalized for them.
5. Grab your Audience's Attention with Video Ads
Studies have shown that video ads grab a lot more attention than do plain, static ads. It, therefore, follows that you should invest more time, effort, and money in coming up with a video ad.
There is also a lot of kinds of video ads formats that you can do on Instagram. You can come up with product launches, unboxing, announcements of upcoming promos – your creativity's the limit.
But the bottom line is that you should consider coming up with a lot more kinetics ads because this really is what's working nowadays. This doesn't mean, however, that you should lay waste on your simple image ads. It's about coming up with a perfect balance among all your marketing campaigns on Instagram.
Final Thoughts
Instagram truly is an effective marketing platform. But for it to work for you, there's a lot of things that you should do. Simply being on Instagram won't be enough if you do not come up with strategies that work.
We have shared some strategies that should work for you. Implement these and you will be able to enjoy the benefits that Instagram has in store for you. But your efforts should not end there. Instagram can offer so much more.