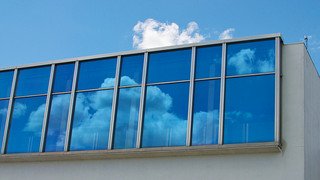 5 Reasons Why Cloud Computing Is A Good Option For SMBs
Cloud computing has to come to the aid of all tech newbies who now have a viable alternative to getting their hands dirty in the nascent stages of their organization.
The market is no longer orthodox and with the advent of seamless technology, entrepreneurs now have the capacity to rise to not only the national but the international stage as well. In order to achieve such high standards in the initial stages, SMBs need to take their performance levels up a notch and that is where cloud computing enters the fray.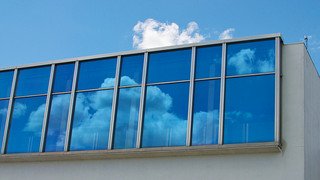 SMBs Walking On The Cloud
1. IT Is No Longer Your Problem:
It does sound dramatic but it is essentially true. As soon as you shift to a cloud, IT is no longer your headache. You have the capacity to free your IT staff and not worry about any technology issues whatsoever.
This allows you to save ample amount of time all of which can be productively used to improve other aspects of your business.
Think of it this way – Instead of buying your own car and worrying about the implied perks, you're renting a car knowing that you can just jump in whenever you want, drive off and reach your destination in accordance with your standards and time frame.
2. Money Money Money:
Stating it more than once highlights the ever increasing importance of cash inflow. You build your SMB with a view which is all centrally aligned towards one thing and one thing only-REVENUE.
Well, look no further as Cloud computing is going to quench your revenue-thirst right away. It cuts down expenses right through the top tier to the bottom most tier of your organization.
There are no humongous upfront costs, personnel costs are reduced, hardware and capital expenses drop down to a bare minimum, maintenance, security and the performance issues are all taken care of by your service provider. You just need to pay a lowly monthly rent, sit back and watch your business unfurl.
PAY-FOR-WHAT-YOU-USE. Period!
3. Portability Prowess:
The worldwide IT industry is undergoing a paradigm shift wherein staff might no longer be required to be physically present in their respective workplaces/offices. This profound shift in the conventional culture is complemented by cloud computing with its ANYTIME-ANYWHERE superpower.
You could actually be fishing in the Antarctic and simultaneously coordinating with your staff members regarding the monthly budget policy of your organization vis-à-vis your office is inside your pockets.
All you need is an Internet connection and a compatible device that will act as your medium through which you can log-in, manage your data, share information with colleagues and make decisions.
4. Compliance Issues:
When you're on the cloud, you don't necessarily know where your data resides and you're oblivious as to whether it directly complies with all the local, national or international norms and policies.
This becomes a major havoc for MNCs and other bigshot companies.
Whereas, when you own a small-medium business [SMB], compliance worries are mitigated.
5. Security & Reliability:
'BUYER BEWARE'. Ever stumbled onto that before? Well, if you're on the cloud, you no longer need to chew your nails over security issues.
The only thing that you need to do correctly is choose your cloud service provider as he/she is your critical information handler.
It oozes reliability and security standards in the form of steady encryption, robust firewalls, up-to-date anti-virus tools, automated backups, multiple redundancies and various data recovery schemes.
And so, cloud computing might just be the best way to attain enterprise-class functionality as swiftly as possible without having to shed a huge sum of money from your pockets.
After all that has been said and done, always remember-Real security begins at home!
6. Unmatched Scalability:
With SMBs, growth is imperative and so, addition of new servers, increase of storage capacity, larger capital requirements and hiring personnel becomes detrimental to this growth.
So, scalability is the need of the hour and with cloud computing, you have the perfect solution.
It provides seamless incorporation of new devices, power lines, telephone lines and other models into your system. Moreover, updates and upgrades of resources, applications and devices are automatic in nature.
Ergo, the rise in your business graph gets that added push via cloud computing.
CONCLUSION:
Gazing upon the entire cloud computing repertoire, it is clearly evident that SMBs are meant to be on the cloud sooner or rather than later. Entering the new technology world has its perks and so cloud computing might just be the tonic you need during the nascent stages of your business.
Resource Box: William Smith, is a Cloud and Mobile Technology aficionado and an efficient writer. Other than working at QuickBooks Cloud Hosting DotCom he actively participates in various forum discussions, writing blogs and articles on topics like latest mobile apps, updates of Operating systems, Cloud hosting services such as QuickBooks hosting, etc.